This post may contain affiliate links for your convenience. If you click such a link and make a purchase, I may receive a commission at no extra cost to you. As an Amazon Associate I earn from qualifying purchases. This is one way I am able to keep my blog up and running. For more information, see my disclosure policy here
Self-care is more than just a treat or a reward. You need to take care of yourself as much as you take care of others.
Early on in life, I learned, "You can't take care of others unless you first take care of yóu".
As a mom, it's not often you have a whole day off, I mean really off. There is always someone who needs you at some point. And that's ok, right? When you do get a day off, and visit a spa, for instance, there comes a moment yóu stop and think about your kids or husband.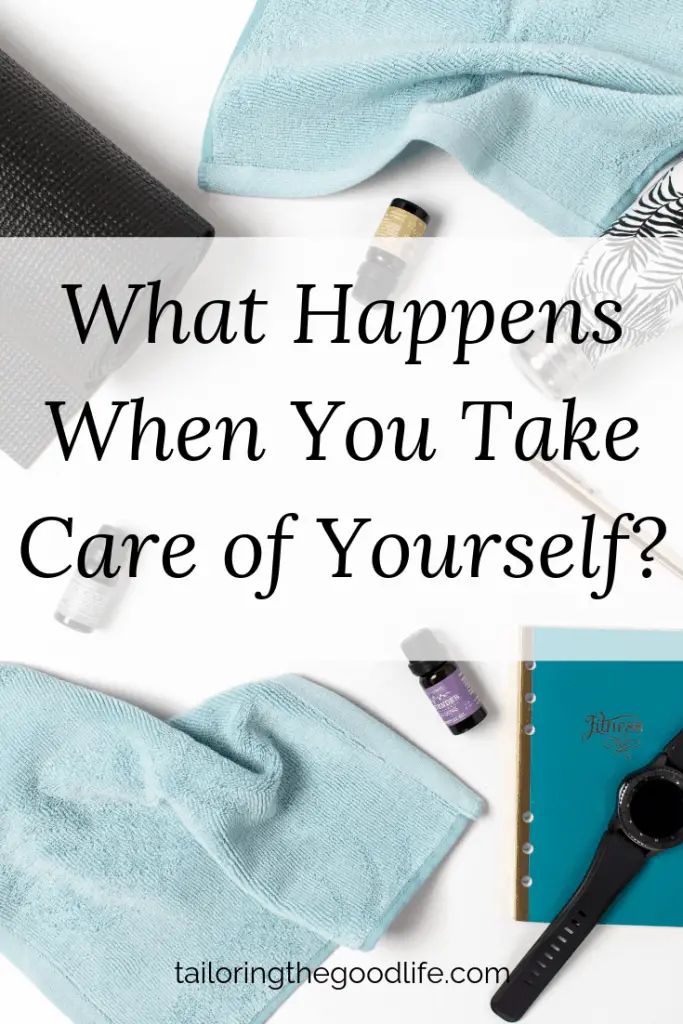 For me, there's always my middle teen to think about. She has type 1 diabetes, and she's always in the back of my mind. Although she's a teenager now and doesn't need my constant help and attention anymore, I still think about her. How she's doing and whether her blood glucose level is ok.
Whý is it important to take care of yourself?
When you don't rest and recharge your mind and body, you are going to feel tired, cranky, and deflated. What will happen then? You're going to become angry, resentful, and grumpy.
Chances are, you don't want to deal with anything anymore. Your kids' and husband's simple questions and requests become a huge deal, and you become reluctant to even think about it. Believe me, I've been there.
It's important not to let it come to this. No one wants to deal with a short-tempered and snappy mom. You'll regret the blowouts to man and kids, usually over something simple.
That's why you need to recharge your battery. You can't keep giving to your kids, husband, your work, family, your friends, your community, without taking a breather now and then.
Whén do you want to take care of yourself?
I always rise and shine around the same time, even on the weekends. I'm a morning person, and I love to have the house to myself in the early hours of the day. That's when I journal, I drink my glass of infused water, and prepare for the day to come.
I need this to be a part of my morning routine. Maybe it sounds strange, but if I can't start my day this way, I'm off somehow.
Of course, there are also other moments during the day that I take a little break. I work from home, but I always step away from my desk to have lunch.
You can also include some me-time in your evening routine. Read in your book, watch an episode of your favorite series on Netflix or take a hot bath or a long shower.
It really doesn't matter when you take some time for some self-care, as long as you do it.
Whó benefits from you taking care of yourself
Like I said earlier, it's not only yóu, who benefits from your self-care. The effects are noticeable for everyone around you.
When you fill your 4 cups (physical, mental, emotional, and spiritual) during the week, you recharge your battery. You have more energy, are happier, and more balanced. And you can handle setbacks, disappointments, and problems with more ease. And the people around you notice this.
Whát happens when you take care of yourself
When you notice that you become tired, crabby, and irritable, recognize for yourself that you need a break. Best is, of course, to not let it come this far and schedule in some self-care time on your calendar.
You can, on a daily or weekly basis, set aside time to go to the gym, do some gardening, or listen for a while to your favorite music, while sipping on a cup of flavored tea.
This reduces stress, and you can let go of the daily challenges for a moment.
There are several benefits to self-care. You get to rest your body and take care of the physical, by getting enough sleep, having a healthy meal, or doing some kind of exercise.
But taking a break from your daily tasks can also help you mentally. You create some space between yourself and the challenges you face and get to clock out for a while. This can give you a new and refreshed perspective on things you need to deal with.
In conclusion
Yóu are responsible for taking care of yourself. Don't practice self-care "when you have time". No, put it on your schedule. Set aside a time-block and don't feel guilty about it.
Throughout this article, I have given you ideas about what you can do during your me-time. My friend Sarah has a wonderful package to put together a self-love calendar.
OK, now that you have some ideas of what you can do, go and schedule that self-care time in your agenda. Self-care is important to all of us, right? I would love for you to share this article on Facebook or Pinterest for others to find it too. Thanks a bunch!
Other posts you might enjoy:
Remember to download that free list with self-care ideas and carve out some time for yourself.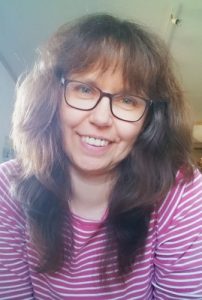 Hi, I'm your time managing and organizing best friend. I am a mom of 3 teenagers and married to my best friend.
I love to show you as a working mom myself, how to juggle your time using routines & schedules and give you time managing tips.