This post may contain affiliate links for your convenience. If you click such a link and make a purchase, I may receive a commission at no extra cost to you. As an Amazon Associate I earn from qualifying purchases. This is one way I am able to keep my blog up and running. For more information, see my disclosure policy here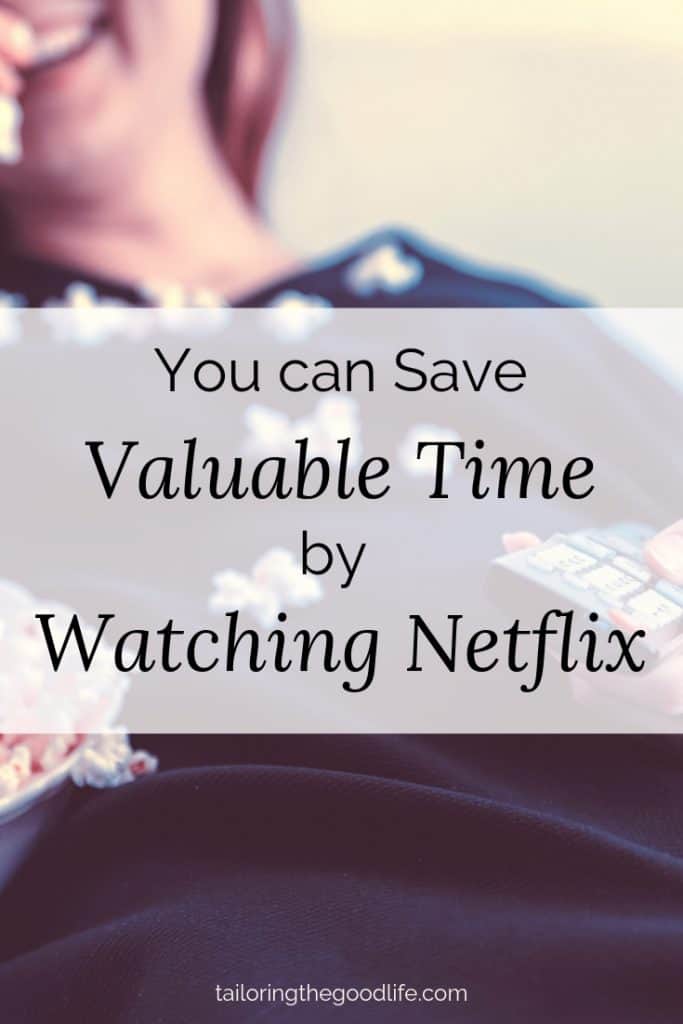 This seems a paradox, right? How in the world can you save time by watching tv? Valuable time even?
Well, you know what? I did. I saved time. My evening routine got better. And I'm really enjoying watching tv again. Let me explain.
Imagine your regular day
You go through your morning routine. You get the kids off to school and leave for your own job. On your way back home, you run some errands, get dinner on the table and so on, right?
And then finally you have time to watch some relaxing tv. But only to find out, there is nothing interesting to watch. Or that one program you were looking forward to? You just missed it! Isn't it annoying?
Adjusting your schedule
Network or cable tv can be a drag sometimes. You don't have the freedom, really, to watch whatever and whenever you want to.
That means that, if you want to watch your favorite program, you have to adjust your schedule to the time your program airs. Maybe you have to eat dinner earlier or later. It could also mean that you schedule that visit to your friend on another evening. Cable tv or network tv run your free time.
Now, this is a bit extreme of course. You can always record your favorite series and watch it later. But I always forget about it, don't you? So why not make it even easier? And watch series and movies via a streaming service, like Netflix or Hulu?
In everyday life
For a few months now, our family has a subscription to Netflix. And I have to say, we don't want to go back to cable tv. There is no fighting anymore because teenager M wants to see her program beginning at 7.30 pm, while the favorite program of teenager C hasn't finished yet.
Another great advantage, for us as a family of 5, is that everyone can see their favorite program where and how they want. The kids mostly watch on their phones, my hubby uses either his laptop or tablet and I watch on the big screen (yes, I usually call dibs on the tv). And most of the time, everyone is gathering in the living room.
Family evenings get better
On Sunday evenings, we have our family evenings. Once in a while, besides playing games or just talking, we watch a movie together. I love it that we can plan our evening so that the movie has ended when the kids have to go to bed. It happened before when we still watched only cable tv, that the kids couldn't watch until the end because of their bedtime curfews. It was always drama, as you can imagine.
Comparing the costs
The cost also went down for us. That had to do with a new tv-distributor getting available to our neighborhood. Finally, some competition for the one distributor we had for years. However, getting Netflix brought the cost of watching our favorite programs and movies even further down.
Feeling of freedom
I have been given a feeling of freedom about my days and especially my evenings. Working from home, I do plan lunch at noon each day. To entertain while I eat my lunch by myself, I watch a 30 minutes program. I love a good comedy or a decorating program. So I know that when that 30-minute program is over, my lunch break is over and I get back to work again.
In the evening, I like to watch a 45 or 60 minutes program. I rarely binge watch. I do have that discipline.
Another advantage is being able to pause the program, to get another cup of tea or to take a sanitary break. And what about no commercials? Love it!!
So let's summarize what we talked about:
Save valuable time by watching whenever you want. This is really my number 1, being able to manage my own time.
Watch only what you want to watch. Your favorite programs and movies.
Watch on whatever device and not bound by having to watch on your tv screen. Be it your phone, tablet, or computer.
Plan your family movie evenings based on your kids' (and even maybe your own) bedtime curfew.
It could be cost-effective (being the case for us).
Being able to pause your movie or program for sanitary breaks or refilling your beverages.
No commercial breaks!
No worries on having to record your favorite program when you aren't able to watch live.
And you don't have to scroll through endless channels or reality tv and lose valuable time in the process.
All in all, watching our favorite programs and movies via a streaming service (being Netflix in our case) has been a great decision.
Do you use Netflix (or another streaming service) to save valuable time? Let's talk in the comments.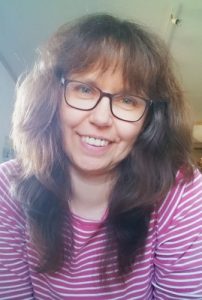 Hi, I'm your time managing and organizing best friend. I am a mom of 3 teenagers and married to my best friend.
I love to show you as a working mom myself, how to juggle your time using routines & schedules and give you time managing tips.
If you would like to read about the different alternatives for tv, Julie from Our Provident Homestead has written a great blog post about it. Go check it out on her blog.