This post may contain affiliate links for your convenience. If you click such a link and make a purchase, I may receive a commission at no extra cost to you. As an Amazon Associate I earn from qualifying purchases. This is one way I am able to keep my blog up and running. For more information, see my disclosure policy here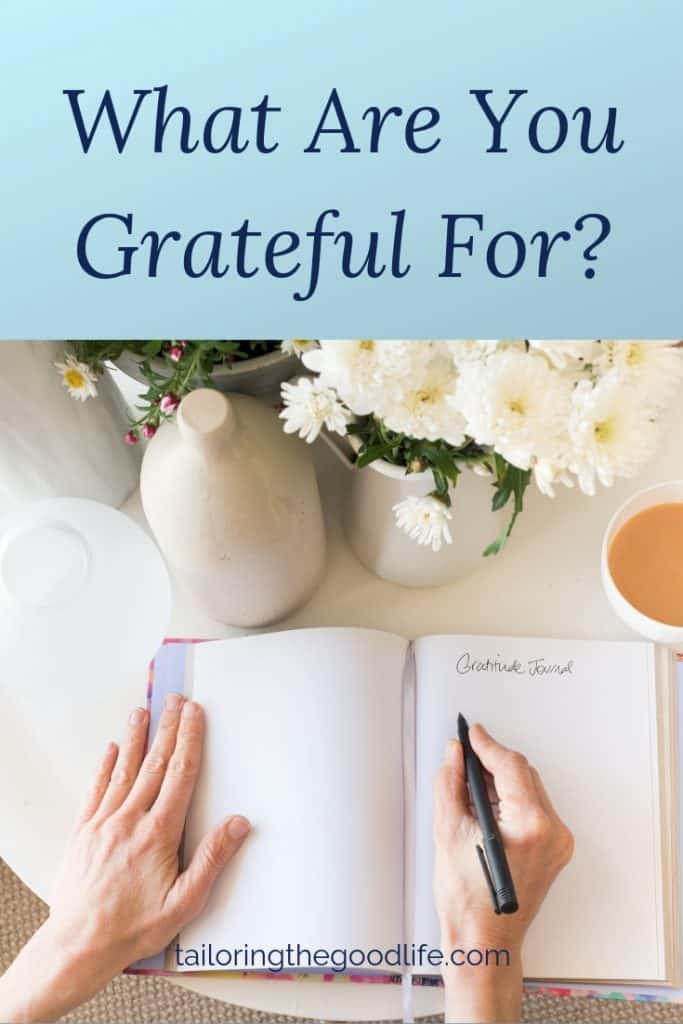 What does gratitude mean to you? Or, what are you grateful for in life? These are questions, we don't ask ourselves often maybe. But it is good to really think them through once in a while. 
The power of gratitude
Practicing gratitude lets you look to your own life and the people that are in it, the things you have and the goals you have reached. It can be humbling. It lets you appreciate your life. 
Being grateful – a habit
Is showing gratitude a habit of yours? Maybe you write down 3 things you are grateful for every day in your planner or journal. You can also answer a certain question every day regarding gratitude. I have for you 30 gratitude journal prompts to get you started.
Photo Credit: https://www.etsy.com/shop/NothingButLovelyUK
Three Happy Thoughts is a simple gratitude journal that invites you to take some time out of each day to reflect and write down your thoughts, feelings and experiences.
Photo Credit: https://www.etsy.com/shop/EcoEngrave
You'll love these personalized leather diary journals! Each of the personalized journals is custom laser engraved to your specifications. In this journal you can write whatever you need to write about.
Focus on the positive makes you happier
Did you know that expressing your gratitude can make you feel better, healthier even? Sitting down and really think about what you are grateful for can make you a happier person. It can be humbling and you are respectful to the people and things around you. You shift your focus to the positive and let go of the negative in your life.
Also, when you, from the bottom of your heart, say to another human being, that you are grateful for them being in your life or for the things they do for you, it makes that other person happier as well. Plus it can really strengthen your relationship. Isn't it an amazing thing, and powerful too, this whole gratitude?
Be specific when practicing gratitude
When you write down in your planner, journal, or notebook what you are grateful for, be as specific as you can be. 
Don't write "I'm grateful for my walk today". But rather write "I'm grateful to be able to enjoy the flowers, the sun, and bonding & playing with my dog during my walk today". 
That way your gratitude keeps you on your toes and writing in detail what you are grateful for becomes more fun and thoughtful.
Photo Credit: https://www.etsy.com/shop/ArtofBarbell
A simple and elegant way to just take five minutes to daily write down thoughts of gratitude, plan your day, and recap at the end of the day.
Photo Credit: https://www.etsy.com/shop/TheLamare
This journal has it all. Daily gratitude journaling, gratitude writing prompts, coloring pages and journaling space, mindfulness tips and self-love quotes, and monthly self-reflections.
My own gratitude
Besides being incredibly grateful for everything and everyone in my life, I am also grateful for the blogging friends I made. I asked these busy moms and women each a specific question from the list in the context of "what are you grateful for?". As an inspiration for your own answers to these questions, you can read theirs.
Printable for 30 days of gratitude
Wanna have all 30 questions together on a handy printable? Check in the Shop for the Productivity Bundle in which the printable is included.
What skill you've learned, are you most grateful for?
Nicki Hibbits: 
"While the fabric moves through my fingers, I have one ear on the hum of the machine and the other listening to music on the radio. As I get to the end of the seam, I stop the needle and clip the thread. A small smile curves my lips as I finish another project.
Not a day goes by that I don't give thanks for having learned how to sew. It doesn't matter whether I'm sewing something for myself, my home, or others because with sewing comes happiness.
When my son was still living at home and I was working full time as an elementary school teacher, it was challenging to find time to sew.
But every time I was able to work on a sewing project, I could feel my focus shift and the stress leave my body as I became engrossed in the creative process of sewing.
It took many years and my son graduating from college before I truly recognized the joy sewing brings to life.
Sewing is a skill that combines creativity, color, texture, and problem solving and transforms them into a product that can be enjoyed for years."
At The Ruffled Purse, Nicki empowers and supports others to discover the joy of sewing too. https://theruffledpurse.com

What is your favorite place to visit?
Janet Stelly:
"My favorite place to visit is the beach. It's my happy place where I can relax and enjoy the scenery. The sound of the waves rolling into the shore is soothing. 
After going through chemo and radiation, my celebration was sitting on the beach with my feet in the sand right at the shoreline. It was a place where I could just breathe in the fresh air and reflect on all my blessings.
It's a place where my family enjoys being together. We've built sandcastles, relaxed, talked, laughed, swam, and had picnics on the beach.
The thing I'm most grateful for is that we've made lasting memories, which are priceless."
Janet wrote a blog post about how to show gratitude:  https://acoupleofstellys.com/how-to-show-gratitude/

What is the best part of your day?
Melanie Campbell:
"Before the stillness of the day is broken by the sound of small feet running on hardwood floors, the squeaky wheels of an old toy truck, or the busyness of a large homeschooling family, I grab a cup of coffee and head to my desk.
I'm grateful for this quiet amidst all the chaos that surrounds our daily life. Businesses, homeschool, toddlers, and a young set of twins keep life interesting. Somehow, spending time in my own head, with my Creator, and listening to the sound of clean nothingness brings about peace in my spirit that helps set my day in a positive direction.
Then, the quietness disappears one kiss at a time by each of my young children, with their sleepy eyes and messy bedhead hair, that come to find their mom. 
This is the best part of my day; this is what I am eternally grateful for. All too soon, the hugs and kisses from the little people in my life will be just a memory. They will give way to new memories and experiences, but these mornings are what give this busy mom the energy to keep moving forward."
Melanie helps moms get started homeschooling and teaching them how to balance home maintenance and homeschooling at https://educatingcampbells.com/. 

Photo Credit: https://www.etsy.com/shop/denisealbrightstudio
This non-dated journal is a 52-week gratitude journal created to channel positive thinking to anyone who uses it. Including 165 stickers!
Photo Credit: https://www.etsy.com/shop/CarrieElle
A colorful journal with room for gratitude, journaling, affirmations, and your goals.
What makes you smile?
Chrissie Riese:
"Well. I could say something like the sound of my children playing together. Or when my husband walks through the door in the evening and hearing the girls pound down the hallway screaming DADDY at the top of their lungs to welcome him home. Even something as simple as getting to shower in peace makes me smile. 
But if we're being really brutally honest, the thing that gives me the biggest, cheesy smile is hearing my husband say 'thank you' or 'I appreciate you.' 
You see, my husband is not the best with words and I very much need affirmation. As a busy mom I am constantly inundated with tasks like laundry, cleaning, groceries, cooking, and so on and so on (you get the idea, right?). But all of that becomes so EXPECTED that you don't really think of yourself as doing acts of service for your family. 
Until your husband points it out one night with a simple 'thank you' while we were eating a simple dinner that's mostly homemade. 
The kids were fussing about eating vegetables. I was at my daily breaking point for patience and was on the verge of snapping at my kids when he said 'thank you'.
I paused. And then I smiled. A big, cheesy smile as tears formed in my eyes. 
Never underestimate the power of a thank you."
Chrissie helps moms handle emergency situations and gives parents ideas for making their home a little safer at https://joythroughchaos.com/. 

What would you love to do and check off of your bucket list?
Joy Vincent:
"Since I rarely travel, one of the items on my bucket list is to visit the lighthouses that are along the coast of NC. Lighthouses are very symbolic to me knowing that they were there for travelers to be able to see the coast, especially when storms would brew.
Having weathered a few storms in our family, seeing the lighthouses would further encourage me to be a light for others going through similar circumstances. Knowing that someone has walked a similar path, can make you feel better about where you are at. The lighthouse represents a focus on a place of safety.
As a larger-than-average family, travel was not possible when our children were younger due to many job changes. Now that my children are getting older and our family circumstances have changed, a beach trip to see some of these magnificent wonders would be wonderful.
I am grateful that someone, many years ago, felt the need to build these sturdy buildings to help save others."
Joy wrote a great article about why gratitude is so important:  https://www.abundancewithjoy.com/why-is-gratitude-so-important/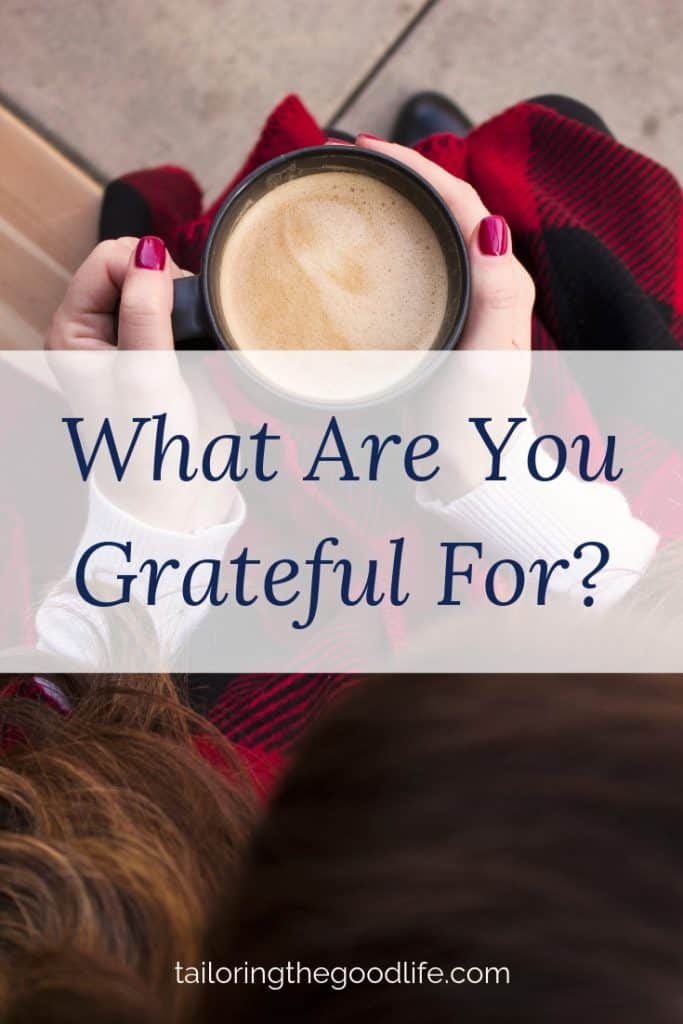 Which book made the most impact on you?
Becki Svare:
"Being an avid reader, I find this to be a really hard question, lol. There are so many books that have impacted my life in so many ways. But, I think for our purposes today, I'm going to choose the Harry Potter series. Harry Potter as the book that has made the most impact on me may seem odd, but let me tell you why I chose it.
I read the Harry Potter series for the first time as a young adult. I didn't have kids yet but completely fell in love with the series. After having kids, I found this series to be a wonderful opportunity to bond with my kids.
We read the books out loud, then when they were able they read them on their own. When the movies were available we had a movie marathon to watch them all. We have even fit Harry Potter into several of our vacations.
When we traveled to Washington DC, the kids found out that some of the costumes used in the movies were on display, so we made sure to go and check them out.
When we traveled to London, well, there is so much to do in London that is Harry Potter related. We went to the Warner Bros. Studios to see where the movies were filmed and hit a few other spots around London.
And, when I was moving my daughter off to college, we listened to some of the books on audio during our 14-hour drive.
So, Harry Potter has been with my family through a lot over the past 20 years and has made an indelible mark on our family!"
Becki has a whole page on her blog devoted to Harry Potter. If you're a fan too, you have to check it out here: https://www.abookloversadventures.com/harry-potter-2/

What is your favorite food?
Karen Bemmes:
"Thanksgiving is undoubtedly the most food-filled holiday in the US. Turkey, stuffing, mashed potatoes, gravy, and pumpkin pie traditionally grace most tables.  
We have a large family gathering at my sister-in-law's home with these traditional dishes, plus two that make our meal special and unique, homemade noodles and baked apples. My sister-in-law makes the homemade noodles, and my husband and I get the privilege of making the homemade apples. 
While homemade apples may not seem like a big deal, they weren't always part of Thanksgiving. When my husband's grandmother passed, her baked apples were no longer on the menu until my husband and I resurrected them. 
The first time we brought the apples to Thanksgiving, my father-in-law looked at my husband with the biggest grin and thanked him for bringing them because they tasted just like his mother's apples.  
We've made them every year since, in memory of my father-in-law and his mother for many years."
You can find Karen's easy and delicious recipe at https://movingtowardbetter.com/sliced-baked-apples/.

Who inspired you when you were young?
Lane Rebelo:
"Maybe it's cliché, but my mom was my inspiration growing up, and she still is today. She is smart, elegant, and independent.
For the first ten years of my life, she was mostly a single mother raising me and my brother on her own while running a successful music school and teaching piano lessons. In retrospect, I have realized I learned so much just by watching how she interacted with her students and their parents, and how she managed our home and family life. 
Now, as a mom of two myself, I cannot imagine how she did it all! It must have been very challenging, but as a kid, she always appeared to have it all together. Even now, as a retiree, she is an active volunteer in her community and carries herself with the same grace and composure she has always had. I am very grateful to have her as my mom!"
Lane has an awesome website where she teaches you how to do sign language so you can "talk" to your little one early on. In this post, you can learn signs about fall and Halloween   https://tinysigns.net/signs-fall/

What makes you laugh out loud?
LeRyiah Arant:
"As we "adult," something happens to the way we see the world. Difficult circumstances crush our spirits. We are overloaded by distractions. The blessings in our life get overshadowed by our grumblings and frustrations. The abundance that exists is minimized and hijacked by a scarcity mentality. Our joy disappears. 
I yearn for the days when we saw the world through the eyes of a child.
I am a Mom to two wildly passionate children. As their mom and a former brain cancer caregiver, I find myself in awe of their carefree abandon; untainted by the heaviness of life. They exude unbridled enthusiasm! If I'm honest, I'm envious.
With Thanksgiving approaching, I want to be very intentional about cultivating and embracing an attitude of gratitude. Not just for the big, obvious blessings, but for the smaller, more mundane moments that are just as profound and beautiful. 
The sound of my children's boisterous laughter…it's INFECTIOUS (in the very best way!) This is what I'm so grateful for this year and something that often makes me literally LAUGH OUT LOUD! 
I feel like my children wake up with genuine smiles on their faces! They are eager and full of uninhibited joy! Their spirits have this freshness and buoyancy that permeates every cell of their bodies.  
Laughter comes easily and often. Everything is easily turned into a game. One ridiculous word, crazy noise, or silly face can instigate a roar of belly laughter that continuously echoes throughout our home! 
Being alive is a gift that they look forward to opening with anticipation daily. I want to exude the same joy in the presence of my circumstances, not in the absence of them."
LeRyiah has written a great post with a Thanksgiving prayer for our families: https://www.leryiaharant.com/thanksgiving-prayer-for-our-families/

What is your favorite movie?
Cori Cuttler Henderson:
"My favorite movie is Cinderella because my young daughter and I watch it together often. 
That might seem a little surprising since today we teach our girls they don't need to find Prince Charming to be happy. But watching this classic story through the eyes of a young child I've discovered some less talked about lessons.
First, despite her dull chores Cinderella always finds joy in her work. Instead of complaining about the daily chores her stepmother barks at her she has a good attitude and sings while she works. Also, despite her mean stepfamily, she treats others with kindness. Cinderella lovingly cares for her animal friends.
And what has become one of our go-to lessons, when Cinderella didn't use her listening ears and leave the ball before midnight her Carriage turned back into a pumpkin. Even Princesses need to use their listening ears!"
Cori shares solutions to help you be successful in working from home. In this blog post, she shares the ways to be grateful to the people in her life as a work-from-home mom: https://www.workfromhomesimplified.com/ways-show-thanks-and-gratitude/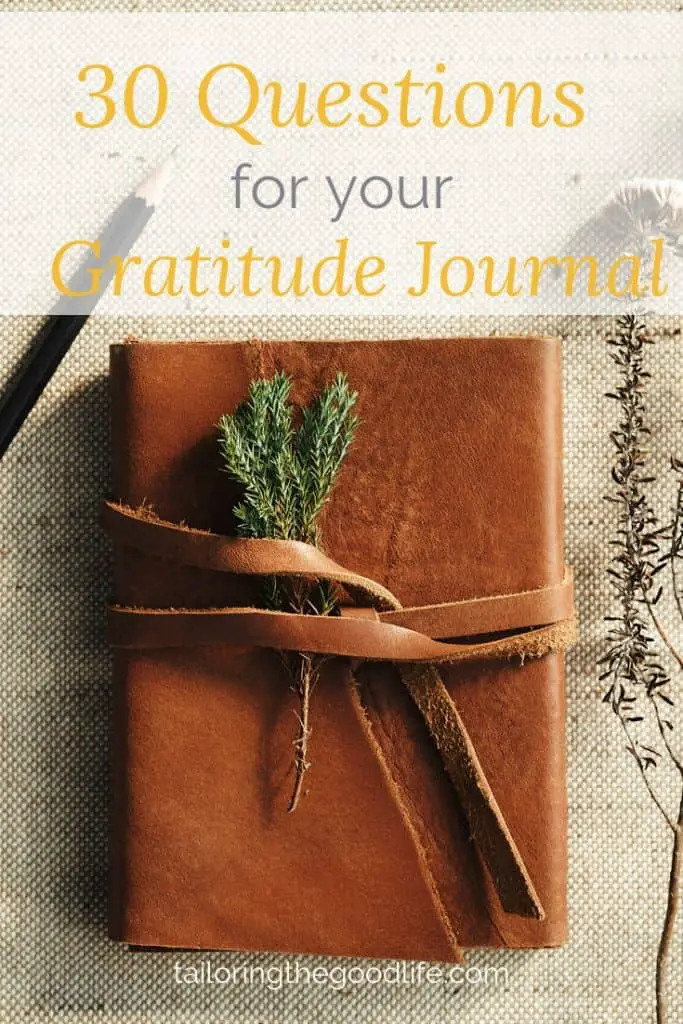 What big thing would you love to do for a loved one?
Tamara Mason:
"I am grateful for my children and the amazing men they have become. It has been a joy to experience the way our relationship has transitioned from the turbulence of adolescence to mature adult relationships where we appreciate each other as individuals.
I am also grateful for the 2 women they have brought into our family. The women are both smart, strong, considerate, and thoughtful in their own ways.
The past few years our family has been moving towards experience gifts. A couple of our favorites have been escape-room adventures, and weekends in Minneapolis including attending professional theater productions. These gifts have been fun experiences for us to have together and strengthen our relationships as adults. 
I would love to give our family the gift of an amazing family vacation. It would be so fun for me to surprise the kids by giving them a vacation for all of us to go somewhere like Alaska, Hawaii or a week someplace warm in the winter where we can be active and explore historic sights."
Tamara helps other single moms, like herself, get through life with all kinds of practical information and encouragement. She wrote an article about experience gift ideas for younger kids. https://www.empoweredsinglemoms.com/unique-experience-gift-ideas-kids-too-many-toys/

What helps you balance your home and work life?
Sarah Dew:
"I find being intentional about how I use my time and having routines really helps. Being a blogger means that I'm fortunate to be able to work from home….so I block certain parts of my day out for work and others for looking after the house. 
For instance, I'll spend the first half an hour or so after I've dropped my youngest off at school getting the housework and laundry done. I then try to get as much work done as I can before I go and collect him mid-afternoon.
The first hour he gets in from school is reserved for mum and son time. We'll play a game together, take the dog for a walk or watch TV. Then it's the dinner, bath, and bedtime routine. Once he's in bed, I'll work for a couple more hours and then spend an hour or so snuggled on the sofa catching up on the latest boxset I'm working through with my Hubby.
Having my days structured like this really helps me balance home and work life. Having a routine means that I get to tick things off my to-do list and spend quality time with my family – most days at least!"
This question was just right for Sarah. She has a website where she writes all about making life simpler to enjoy it more.  https://asimpleandcontentedlife.com/simple-ways-to-make-life-easier/

What would you like to experience if money was no object?
Emma Bates:
"If money was no object I would like to travel more with my husband and kids. The few trips we have taken all together have been such fun and I'd love to show my kids the world. 
Our favorite place in the world is a house on the coast of Maine. We love to go there and rest, play in the ocean, read books and make good food to eat. 
I love being able to just sit and relax with my family on these trips. Day-to-day life is so busy with three children that being able to take the time to sit and connect with them one by one is so important to me."
Emma is a stay-at-home mom and has a thriving business helping others be better writers when it comes to sales copy. https://emmaleebates.com/

What is your favorite outdoor activity?
Sheila Ford Racinez:
"That's so cool!"  "What's that?" "Stop! I need to take a picture!"
These are the things I say to myself (and to my dog!) as I walk. Being outside every day is good for my soul. I have always felt drawn to the outdoors and if I happen to be upset about something, I instinctually head outside to walk it off and calm down.
Every day I enjoy walking and taking pictures of things I see along the way. I love to take in the scene at large but for my camera, up close and personal with the details of the world is best. Even in suburbia, where I walk many miles each week, there is so much to see if you just take the time to look closely and notice the details.  
It's interesting to me that there are now so many studies about how spending time outside improves your health and well-being. I think my body has always known this but recently I have become more consciously grateful for how much better I feel when I'm enjoying regular walks with my dogs and my camera."
Sheila shares more about going outside in this blog post on her website: https://behindeveryday.com/go-outside/

Which is your favorite season?
Brandi Blair:
"After the brutal heat of our Texas summers, my favorite season is Fall when we finally get some respite from the triple-digit heat. More than that though are the feelings of comfort and coziness that come from Fall. 
The rich smells of cinnamon, the warmth of cozy sweaters and fuzzy socks, the soft lighting of a friendlier sun – all of these things bring a feeling of homeyness. 
Fall is the perfect blend of traditions and the making of new memories. 
It's a season where we are constantly reminded about the importance of family and friendships. And it's a season of expectancy where we are looking forward to our next opportunity to celebrate and make memories. It's a season of gratitude and giving, where the best parts of our character shine. Plus it's a season full of traditions and memories that can put a smile on your face even in the midst of the worst years."
Brandi is a Certified Caregiving Specialist. She writes about the challenges a caregiver can have and gives solutions to deal with those. She wrote a great article on her blog about being a caregiver during the holidays. Enjoy! https://abridgebetweenthegap.com/how-to-have-a-happy-holiday-as-a-caregiver/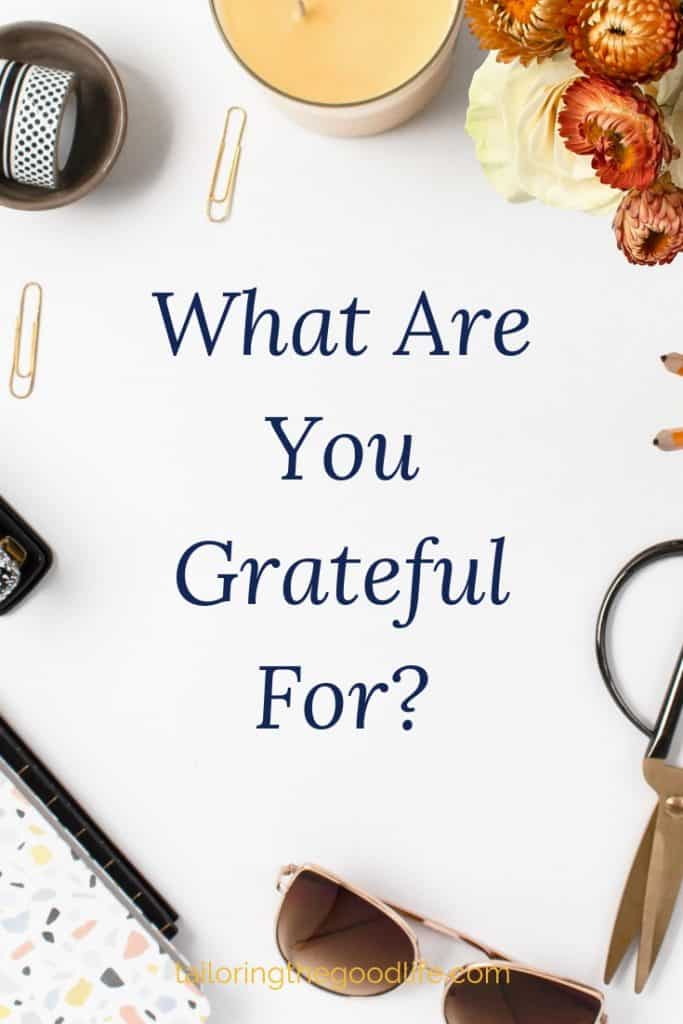 What is the best item you've ever bought?
Yvonne Jimerson:
"The best item we ever bought was our very first family home, but not for the reasons many people would say. We lost this home to foreclosure during the financial upheaval of 07-09. It was a traumatic experience for my husband and me, not to mention the kids. But in each great loss, there is also great gain.
Of course, there were the things we learned about ourselves, such as our untapped and previously unknown reserves of resilience, or our creativity when backed in a corner, and the stronger bonds formed through weathering the storm…but what I am most grateful for is the opportunity to teach our children those same life lessons and more.
We were able to teach them that sometimes life throws you a wicked curveball, but you have to get back up and keep fighting. We showed them how to bounce back from mistakes while rejoicing along the way. They learned both how NOT to handle their finances and how TO handle their finances. We showed them how to be wise financial stewards of what God has entrusted to them. And most importantly, they learned how to lean on each other when the times got tough."
Yvonne writes all about restoring balance in your life, starting with your money by giving you actionable solutions. Wanna check her out? https://www.redefiningposh.com

Who would you love to meet?
Melissa Nolte:
"Oh wow, this was a tough one for me. I am a bit of an introvert and while I certainly don't mind meeting people, my true happy place is my people. My husband and daughter, a close knit group of friends, the people I have met in this blogging journey, and the visitors who come to the farm because they also love the farm life.
I truly didn't think that I would be able to answer this question. After all, what would I say?
But for the last week, this question has nagged at me. It has popped up in quiet moments and while I was working on other things. Surely my answer wasn't no one or just other farm people. 
I realized I was struggling to answer this question, not because I didn't have anyone, but because I had so many someone's.  
A historical figure: I  would like to meet Thomas Jefferson. I have so many questions.
A famous figure: I would like to meet John Wayne. He's John Wayne. I can't explain it any better than that.
A current figure:  Ree Drummond (Pioneer Woman). She seems like an amazing woman. Down-to-earth, successful, kind, and genuine person. 
An inspirational figure: My favorite authors and bloggers. Men and women who I would be so thankful to be able to ask questions of and hear their insight.  Who has been where I am now in this journey and lived to tell the tale.
But, if I had to pick one. I would love the opportunity to meet our families' great grandparents and their parents and to thank them for the choices they made. For the back-breaking work, they accomplished and for raising hard-working, resilient children and grandchildren. I'd like to reassure them that they did well and left behind a family that shares their values. A family who after 5 generations still cares for the land and for growing things.
They have given me so much to be thankful for and just once I would like to be able to let them know."
On her blog, Melissa writes all about farm life including information on topics like goat and chicken care, simple living, gardening, canning, and preserving. https://www.faintingfox.com

Who is the person you've met, to whom you are grateful?
Kimberly Ruhr:
"Running through the airport, afraid of missing my flight, I rounded a corner, caught my foot on the corner of my bag, and made a huge, loud tumble to the floor. My belongings were scattered everywhere. 
I wanted to hide.
When I looked up, there was this complete stranger, with a great big smile holding her hand out to me. She pulled me up and helped me gather the things that were all across the floor. She asked if I was ok, shot me another smile, and then continued on her way.
It was a simple thing that only took a few seconds. But with that small gesture, she showed great kindness. This woman could have looked the other way, ignoring my mess on the floor and the humiliation I was feeling. But she chose to stop and help.  
Whether it is a smile on an elevator, holding a door, buying a coffee for the next person in line, or helping someone who has fallen, sincere kindness expressed by others stays with us. It not only feels good at the time, but it's effect lingers.  
I am grateful for this woman and others like her who remind me that even a small gesture can have great impact. In that exchange, which only lasted a few seconds, I was not invisible. I mattered and felt valued. 
And while it can change the lives of others, be careful.  When you show kindness to someone else, the life that's truly changed may be your own."
Kimberly is an awesome lady who writes first and foremost for grandparents about making memories and spending time with them. But we as parents can also learn a lot from this great blog. Like this article she wrote, regarding Thanksgiving traditions.  https://www.passingdownthelove.com/thanksgiving-traditions/

What are you most proud of?
Taran Conwell:
"At the end of 2017, I was 5 months in to being a mother to two.I was struggling. Having one child had its own set of challenges but two proved to be a game-changer. My entire life revolved around my children. I felt like I had no identity anymore and it was wearing me down.
I remember having the same fight with my husband over and over again: No one appreciates me. You don't appreciate me. I don't feel appreciated. He tried his best, he's incredibly supportive, but one night he said something that stuck with me and forever changed me. "I can't be your only source of accolades." At first, I saw red, how insensitive was that?!! However, after a fitful night of sleep, I woke up and realized that he was right. I needed other outlets in my life to build me up. 
I had dreamt of starting a blog for over a year at that point. Then I became friends with a local blogger and getting to know her really pushed me to start my own. In March 2018, Undomestic Mom was born. Eighteen months later, I'm a successful meal planning educator with my own meal planning course. Starting a blog single-handedly changed the trajectory of my life. It's been a lot of hard work but I wouldn't trade it for the world. I'm so incredibly proud of what I've created and forever grateful that I believed in myself enough to just do it."
Taran love meal planning and she enjoys helping others get started with it so they can have less stressful weeknights. You can find a great article to start meal planning here: https://undomesticmom.com/start-meal-planning-today/

How does your family support you?
Annie Richardson:
"I was recently asked what I was grateful for. Well, the true answer is…everything. But if I had to narrow it down to my immediate world, it would be grateful for my understanding family. 
My husband is retired and has been for many years. My 87 year old Mother lives with us, but is very agile, still drives (God help us!) and loves to putter around the house. On the other hand, I work about 60 hours a week, am on the road about 75% of the time, and blog as well. This is my choice, but I certainly could not do it without the love and support of my husband and Mother. 
You see, I'm an only child. At 60 years old, my Mother still thinks I'm about 12. I walk in the door from a business trip and she says "Sis" (I have no idea why she calls me that…I have no siblings, but I digress), "Sis, where's your laundry so I can get it done before you need to leave again." Yes, that's awesome, but I have explained to her numerous times that she does NOT have to do that. She says that I won't do it right. Oh well, the trials of an only child. 
My wonderful husband, on the other hand, takes care of my Mother and me. Bless his heart. (Yeah, I'm southern, but that "bless his heart" really means it.) 
So I am grateful for my understanding family that takes care of me so I can work and blog at my leisure. What a wonderful life I have!"
Annie is a wonderful lady who helps those just starting a blog or website navigate the technical or "techie" details of setting up and hosting your own website. If you are curious about what it entails to start and keep a blog running, go check out her website: https://annierichardsonconsulting.com/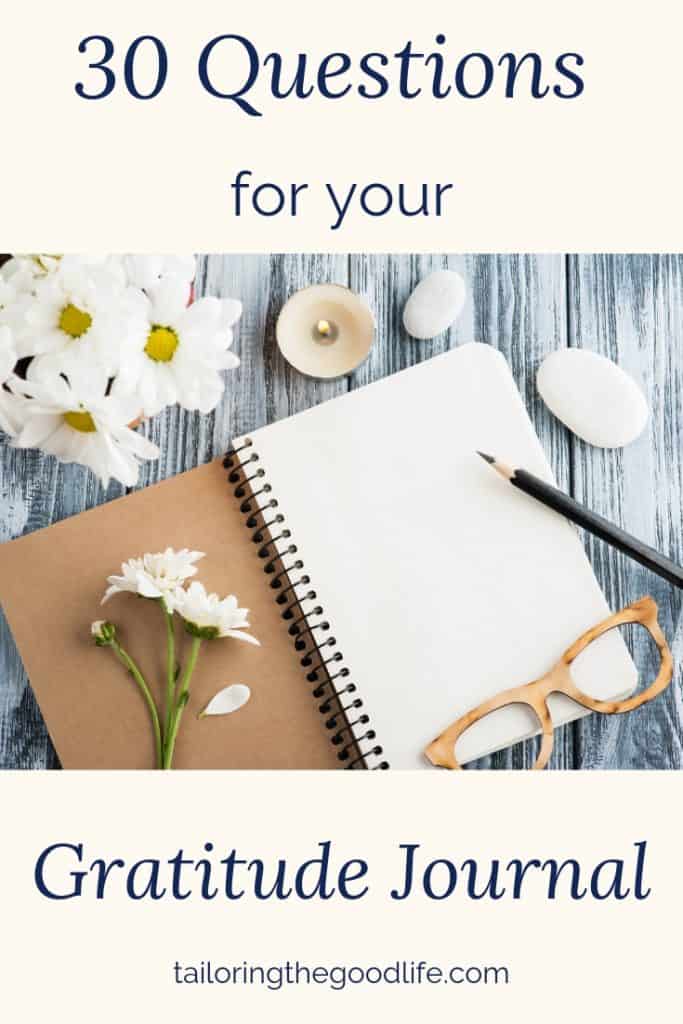 What is the one thing you bought, you are grateful for?
Karen Burke:
"Back in the fall of 2005, one of my best friends was married to an army captain who was stationed in Germany. Earlier that year she had lost her first pregnancy to miscarriage while her husband was deployed to Iraq on a 16-month tour. I couldn't bear the thought of her spending Christmas alone- halfway around the world- so I bought a ticket to Germany to spend Christmas break with her. Little did I know that the trip would change my life. 
That vacation to Germany was the first time I visited Europe or travelled internationally, and I fell in love!  The culture. The landscape. The food. The coffee!! I was hooked on travel! Since then, I have traveled to numerous countries and islands around the world.  
My love of travel lead me to minimalism, and now I write a blog that helps others simplify their lives so that they can travel or live their own big dreams! Travel is now a permanent part of my life, thanks to that Christmas ticket to Germany where I learned to love life more than stuff."
Karen's blog is dedicated to helping others leave the craziness of the Standard American Dream behind and embrace a life of more through simplifying. Check it out, she writes great articles. https://slowmotionmama.com/

How do you spend your favorite day?
Jennifer Wagner:
"My perfect day begins before anyone else in the house is awake. 
Before my eyes have a chance to open I'm already eager to hit that brew button on my beloved coffee pot. I'll smell the aroma while the house is quiet and dim. The warmth of the cup is the first tinge of awakeness in the day. 
Then I'll head out to the back patio where the sun starts to peek through the trees. Before I know it, my littlest comes toddling out to sit with me. He'll always melt into my lap while we'll sit with few words, but so much love. 
Next comes my handsome hubby, still groggy, and barely awake. He'll sit in the chair next to me and hold my hand. I find so much comfort there. Finally, my seven-year-old-going-on-seventeen graces us with her presence. 
We're perfectly complete. And my heart is full. I don't mind whatever the rest of the day holds because these very few moments before the craziness begins is everything I need for the perfect day."
Jennifer has a lifestyle and fitness blog. She teaches you how to meal prep and all about the right exercising. But most of all how to love yourself in your own body whether you are a size 6, 10 or 20. Check out her blog, it's awesome! https://jenniferwagner.co/
---
What is your favorite quote?
Karin MacDonald:
"My favorite quote is: " Gratitude turns what we have into enough." Anonymous
My son was in recovery, just out of surgery. He had just undergone one of the most painful procedures performed at a world-class Children's hospital. The pain came in powerful waves with few breaks in between. My husband broke out in tears over having to see his oldest in such agony over and over again. He had to excuse himself several times.
"He just went through painful cancer treatment and seeing his son in so much pain was just too much for him to bear", I explained to the nurse. "And now he has to leave, because our younger, severely autistic son will soon return home from school." She looked at me with incredulous eyes and asked me how I deal with such ongoing stress. 
She was right, it had been the year from hell. In addition to my husband's cancer journey and son's surgery, there had also been my mother's near-fatal heart attack and my own neck injury resulting in weeks of excruciating pain. 
But even after all that had happened, we were all still in this world and standing tall. Both my son and husband had the privilege of being treated at world-class hospitals.
Our younger son was in good, reliable, caring hands and my mother had her heart attack while already in the hospital being treated for another ailment. Good health insurance paid for nearly all of the surgeries and treatment. We were not in a war zone fearing for our lives, nor did we have to worry about where our next meal would come from, had a safe and comfortable roof over our heads. 
So, what am I truly grateful for? I could make a list a mile long, but after pondering this simple, yet so complex question for some time, I keep returning to the one answer that feels more right and authentic to me than any other: I am grateful that I can see blessings in even the darkest times, that I have learned to harness gratitude where a younger, less mature me might have seen despair and hopelessness.
I am grateful, that no matter how bleak the day, I can rest assured that there will be those moments of light that will lift me from the darkest place. In short, I am grateful that I have been given the wonderful gift of gratitude."
Karin is an amazing woman who has had her portion in life. She is standing tall and wrote a great post about how to turn a bad day around. You can read it here: https://thewittygrittylife.com/turn-the-tide/

What lesson you've learned, are you most grateful for?
Sarah Evans Takehara:
"Our simple acts of kindness really do touch people in profound ways.
I remember a time, several years ago when a stranger bought me a latte.
I was in the drive-thru of our local Starbucks. My two small kiddos were in the backseat of the car, completely DONE with the morning errands we were running. Alas, we still had plenty of stops ahead of us and I was severely under-caffeinated, (hence the Starbucks drive-thru.)
I ordered my chai latte, then proceeded to the window where a smiling barista handed me my drink and said,
"The car before you already paid for your drink. Enjoy!"
To which I said something along the lines of,
"What? Are you serious!?!"
And then after a pause, I added,
"People actually do that!?!"
I was seriously baffled. After pulling out of the drive-thru, I tried, without success, to catch up to the car that had so generously purchased my chai latte. I wanted to say thank you. 
But I hit a red light and I never saw the car again. 
That gesture of kindness from a complete stranger completely altered the rest of my day. As an exhausted mother of young children with a seemingly never-ending to-do list, I felt acknowledged. Seen. Important. 
This positive impact stayed with me long after I'd finished my chai. And it has been a powerful reminder to me of how simple acts of kindness really do touch people in profound ways." 
What a great story, right? Sarah is a busy mom who homeschools her kids. She helps other moms do the same and helps those moms to care of themselves too. https://homegrownscholars.com/10-simple-fall-self-care-tips/

What do you love to do in your free time?
Vanessa Wunderlich:
"I don't have a lot of free time. As it is with most moms. But I do make time to run, because I absolutely love getting outside and just running through neighborhoods. I always have my earbuds in because I love listening to podcasts while I run. I guess that is two things that I love to do. Running and listening to podcasts!
I was never a runner until after I had my boys. But now I use it as a time to think and calm my anxious feelings. I am very grateful to have found something that I love to do in my free time that is also a way to stay healthy. And helps me calm my anxiety.
It is also an activity that our whole family enjoys. In fact, we have a yearly goal to run 1,000 miles as a family (doesn't have to be together). I am grateful we have a family activity in common, and a goal we can all reach for together. It has brought us closer as a family."
Vanessa is writing for all those moms that have a job outside of the home besides being the best mom they can be. She has written a post about her running and why she runs, what it means to her. https://naturalworkingmoms.com/why-i-am-running-and-you-should-too/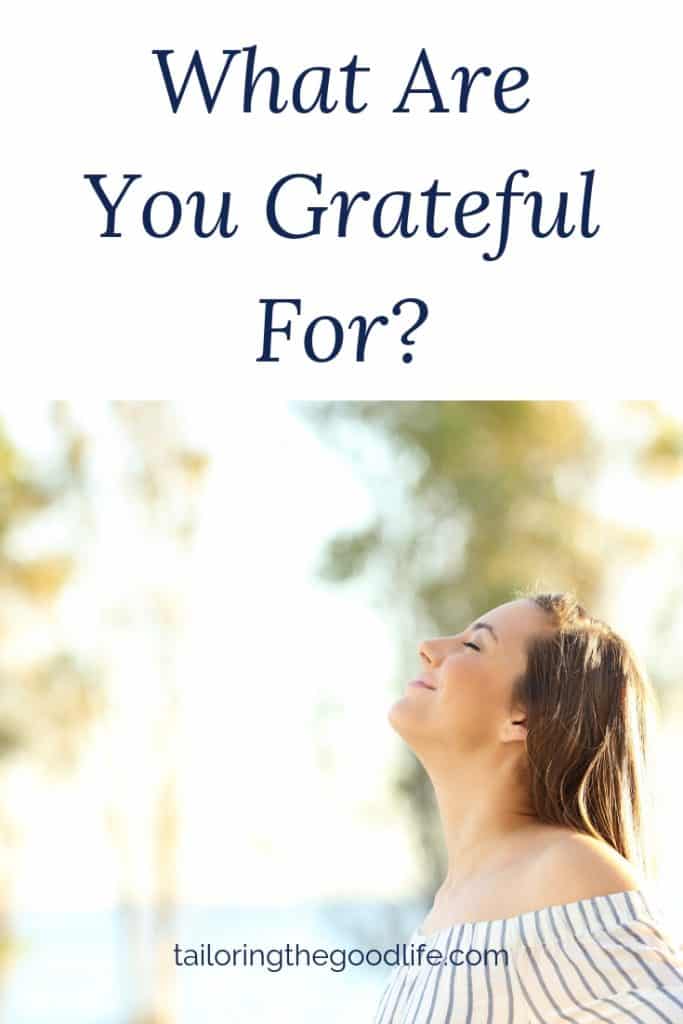 What is your favorite place in your home?
Brandi Holland Murphy:
"If you had asked me several years ago where my favorite place in my home was, I would likely have said my kitchen. And although I still love it today, my life has gotten busier with 4 small children 10 and under, and my kitchen can be a bit chaotic at times!
Over the past 10 years, life has changed dramatically for my husband and me! We have welcomed 4 sweet little ones into our family. And with each one (or two… we have twins!), I have spent countless hours in my big oversized, comfy rocker! Times of cuddling, comforting, tickling, or just plain loving on my sweet babies!
And although today, with my babies getting older, there are still times that ALL 4 OF THEM will pile onto my big chair with me, and I LOVE IT!!! I cherish these moments of cuddles in our busy days! Even though, I often have to remind myself to slow down and enjoy… Because I know that my little ones are quickly growing into big ones!"
Brandi is a busy mom of 4 kids under the age of 10! In this great blog post, she lets us know how we can teach our kids gratitude. She even throws in a tutorial for the Thanksgiving Tree.  https://thesweetestpart.com/teaching-our-kids-to-be-thankful-thanksgiving-tree-tutorial/

What is your favorite family tradition?
Kim Anderson:
"My favorite family tradition is apple picking.
I like loading up in the car with the kids and heading to an orchard where we can wander, take cute pictures, eat apple donuts and enjoy the cooler temperatures at the end of the summer."
What a fun way to spend family time, right? Kim is a busy mom of three and my blogging coach. She helps you to create thrifty parties, celebrations, and gatherings that everyone loves. On her blog, she wrote a great article about apple picking. https://thriftylittlemom.com/2013/08/19/tips-and-tricks-for-successful-apple-picking/

What is your favorite day of the week?
Mattie Givens:
"Gratitude can be easy to find on a Friday or Saturday as you celebrate the weekend, and more evasive on Monday as you start off on another week. But my favorite day of the week is Sunday. 
I am a big fan of planning things out and love sitting down on Sunday's to see what I have coming up and to reflect on what all happened the week before. 
In order to keep my Sunday's a little slower, I am intentional about not letting my calendar fill up with commitments or meetings. This way I am sure to have time to enjoy my family, or take a walk, or read a book – all things that spark gratitude for me. 
Sundays are my favorite day of the week because they help me to stop and reflect on all of the things I am grateful for. And there is no better way to end or begin the week than with gratitude."
Mattie is a mom of 2 young kids, who wants to help other women to find their passion through her insightful articles on her blog. She wrote about the amazing benefits of the gratitude list.  https://growingthegivens.com/beingmoregrateful/

What really cheers you up on a rough day?
Dawn Holley:
"What cheers me on a rough day? Short answer: I have no idea.
Wait, that's not a good answer! Holy buckets. Why is this so hard to answer??
Don't I just go for a run? Spend time with family? But somehow that doesn't feel right. 
Isn't there something that jolts me back to my customary optimism and joy? 
For five days, I thought about this question. Still nothing. I decided to go for a walk. And I was not to return until I could answer this seemingly simple question. I prepped myself mentally for some serious introspection, laced up my sneakers and headed out. 
The experience was enlightening. Within 10 minutes I realized that I was right smack in the middle of a rough day. A whole string of rough days, actually. I was unhappy and unwilling to admit this to myself. I couldn't pinpoint what action would jolt me out of my funk because I was in the funk and nothing was working.
But hey, it was perfect timing. I could cheer myself up and answer this not-so-simple question in the process. I'm grateful to say that I wasn't wandering the neighborhood for days on end. I figured out why I was unhappy, cheered myself up and answered this pesky little question.
The answer was, in fact, simple and staring me in the face. It all comes down to gratitude. 
For every negative thought that ran through my mind, I countered it with something positive. 
Negative thought: I'm unhappy with my ridiculously long commute. 
New positive thought: I have an amazing job that I love. I'm valued and appreciated. My job makes me happy.
Result: I have the opportunity to listen to audiobooks during my commute, which is awesome and productive! 
So what cheers me on a rough day? Gratitude itself cheers me on a rough day."
What a great exercise in regard to gratitude, countering the negative with a positive! Dawn is a single mom, personal finance and goal setting junkie. She wrote a great post about gratitude and how it can bring you happiness and success. https://steppingstonestofi.com/gratitude-happiness-success/

Now we have already heard from Jennifer, but in her message to me, she wrote another story about what she was grateful for. And I wanted to share that with you as well.
What are you grateful for?
Jennifer Wagner:
"What I find myself thankful for most days is my health (among so many other things, of course).
I'll never forget what it felt like to be 336 pounds and struggling from the inside out! So while I'm cooking a nutritious meal, or heading to the gym, I can't help but be thankful for what my body is capable of doing every day because I'm well aware that there was a time in my life when most physical activities were impossible. 
Throughout my massive, 160-pound weight loss journey I have discovered that my worth is absolutely not determined by my weight. But I have also learned what a gift it is to feel exponentially better physically and emotionally. I can't help but approach my health journey with a spirit of gratitude."
You can read she is very grateful to have lost such an amount of weight and that she found her health throughout this journey. If you wanna read about it some more, she wrote an article on her blog with 5 tips on losing that much and become healthy you too. https://jenniferwagner.co/2019/01/31/massive-weight-loss-tips/

Thank you so much for your answers to my questions, my friends. I really enjoyed reading each and every one of them. 
All these 30 Gratitude Journal Prompts on a Printable
You can answer these questions too and journal about them. Take the time out of your busy schedule to think them through. Wanna have all 30 questions together on a handy printable? Check in the Shop for the Productivity Bundle. In this bundle, the printable is included.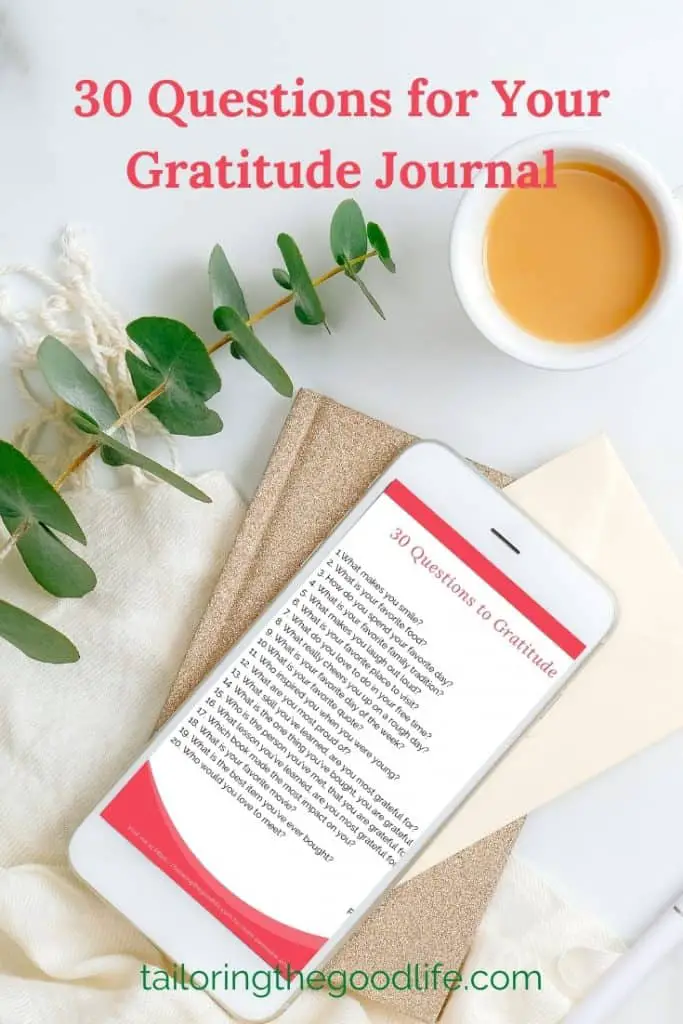 Again, thanks to all my blogging friends for taking the time out of your busy schedule and thinking about gratitude. I feel really grateful you wanted to join me on this gratitude journey.  
Don't forget to check on that list in the Productivity Bundle and start answering these questions for yourself. And to easily find this post again, pin it to your favorite board on Pinterest!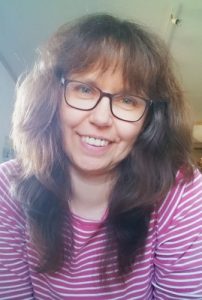 Hi, I'm your time managing and organizing best friend. I am a mom of 3 teenagers and married to my best friend.
I love to show you as a working mom myself, how to juggle your time using routines & schedules and give you time managing tips.