This post may contain affiliate links for your convenience. If you click such a link and make a purchase, I may receive a commission at no extra cost to you. As an Amazon Associate I earn from qualifying purchases. This is one way I am able to keep my blog up and running. For more information, see my disclosure policy here
Have you ever asked yourself, why do I put things off? Why do I put tasks off until tomorrow, when I actually need to do them today? And why do I procrastinate until the last minute? If you think about it, it's kinda crazy, isn't it? 
Reasons for putting things off
There are a few reasonable explanations. It could be a task that is just too big to oversee. Or it is (maybe too) difficult. And there is the silly explanation of, I have "more important things to do". Do you really? Or you just wanna do more fun things, "and you'll get to this big thing later". 
Maybe your perfectionism is keeping you from even getting started in the first place. Because you are afraid you could never pull it off in a way it is supposed to be done. You don't want to be a perfectionist. You know what they say: Done is better than perfect.
It could be a task that is really boring. You just don't want to do it. Like clearing out the garage once and for all. The danger is, you will put it off so often that you'll never do it. 
Consequences of postponing tasks
By postponing an important task, you could get in trouble, like time running out or not meeting the deadline. This causes you stress and overwhelm. A lifestyle we definitely want to avoid, right? And why would you postpone an important task? You still need to take action on it!
Writing a blog post for me is a big task. From the idea for a post to publishing, there are a lot of small steps involved. For each post, I have a checklist with all these smaller tasks, like researching the idea, making the images for the post and social media, writing the outline, and putting everything in WordPress. If I don't use my checklist, I get easily overwhelmed and I lose sight of what I have done already and still need to do. 
Breaking up my task of writing a blog post into smaller tasks, gives me the next step about what I can do. Otherwise, it might well be too big of a task and I start procrastinating. Something I definitely don't want to do. 
Steps to take to overcome postponing important tasks
1. Prioritize your task.
Set this big important task front and center on your calendar. You need to act on it today. You need to focus on this task. It will lead to reaching your goals. 
2. Break it down in smaller tasks.
Doing this gives you a better overview of what you need to do to get to complete this task. The overwhelm will decrease and the task becomes more manageable. 
3. Think about a reward before starting.
Yes, you can already think about what you will do, once the task is completed. That could be anything from a delicious piece of chocolate to watching your favorite show on TV or curling up on the couch with the novel you're reading.
4. Plan all the smaller tasks in your calendar.
Really break it down to the smallest you can do. You can use time-blocking in your planner, a page in your journal, or a program like Trello. 
5. Reduce distractions.
There are a lot of distractions that keep you from starting this big important task. Try to reduce those to a minimum or better yet, try to cut them out altogether. 
6. And then, Just Get Started.
Start with the tiniest little step. Something that literally takes a few seconds to a minute. Think about getting comfortable, opening your laptop, clearing out one drawer. After this easy start, what is the next tiny thing you could do? Doing a tiny little step at a time, gets the ball rolling. And once it's rolling, it isn't so hard anymore to keep it moving.
7. Seek out accountability.
This could be a game-changer. No one wants to say, "no, I didn't do that, because I wasted my time on Facebook" or "no, but I will take care of that first thing tomorrow". An accountability partner can really kick your but in the times you need it most. 
Postponing important tasks can really take a toll on your health and you don't want that, right? No one wants to add more stress to their day. So don't let it become a habit. Try to recognize the times or scenarios where you are likely to procrastinate. Ask yourself what it is, that makes you not want to just get started on this task. What will it cost you in the long run? You can lose time, money, and even friendship can suffer.
So come on, take responsibility, and get started on that important task now!
Other posts you might enjoy: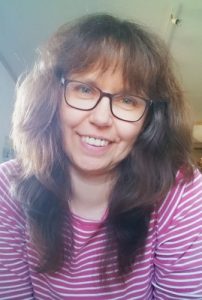 Hi, I'm your time managing and organizing best friend. I am a mom of 3 teenagers and married to my best friend.
I love to show you as a working mom myself, how to juggle your time using routines & schedules and give you time managing tips.