This post may contain affiliate links for your convenience. If you click such a link and make a purchase, I may receive a commission at no extra cost to you. As an Amazon Associate I earn from qualifying purchases. This is one way I am able to keep my blog up and running. For more information, see my disclosure policy here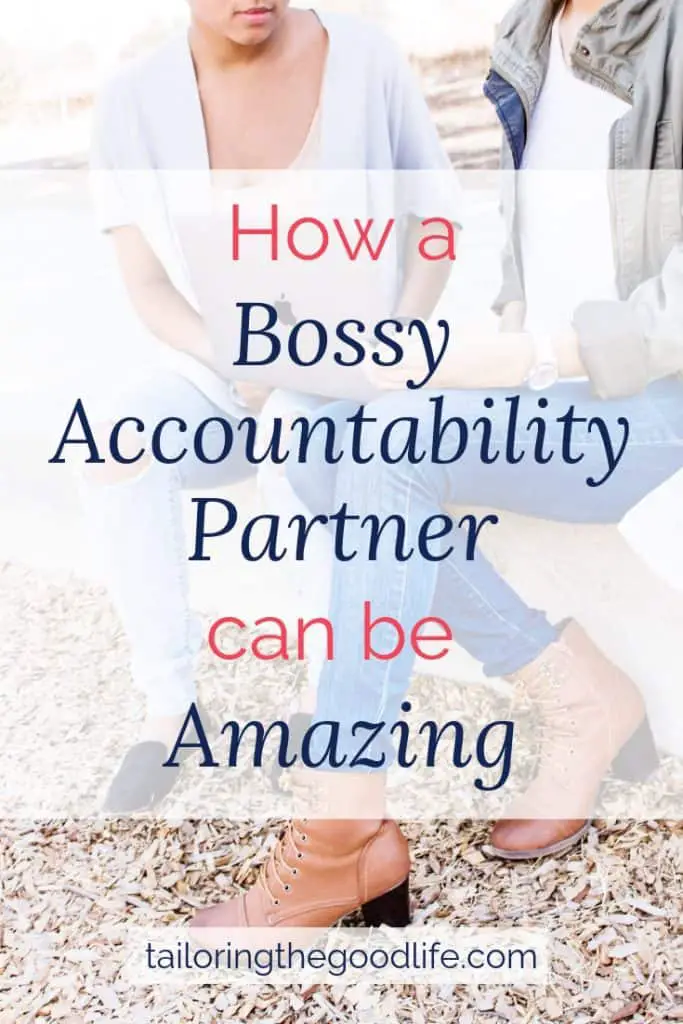 At the beginning of a certain time period, beginning of the year, quarter or month, you set yourself a goal or maybe two. This is the time to begin working on your weight loss, you're finally starting to save up money for that family trip, or you want to follow through on that course you wanna do for so long. 
Have you ever struggled with achieving your goals? It's not easy to have what it takes. You need self-control and you need to motivate yourself, time and time again. You need a kick in the butt now and then. And who is going to give you that kick in the butt? 
Some people truly have the self-discipline to follow through on whatever they want to achieve. But most of us need help. And that's nothing to be ashamed of. We need blinkers to keep our eyes on the goal. Sometimes it even takes courage. What could help you, is accountability.
What is an accountability partner?
An accountability partner is a trusted companion who helps you make progress toward a commitment you have made. – Accountable2You
With other words, an accountability partner is someone who keeps an eye out for you reaching your goals. She motivates you and sees to it that you do what it takes to work toward your goals. She asks about your progress and stimulates you to do just that extra to stay on track.
Where to look for an accountability partner
You can get accountability in many different ways. An accountability partner can be a friend, maybe your best friend who is not afraid to say it like it is. Best is to find someone who is not going to sugarcoat things and say you're doing just fine, even though you're not. Cause that doesn't help you in the end. You need that kick in the butt, remember?
It could be better to go with a "stranger". Someone who isn't that close to you. Think about a coach, a co-worker, or a friend you met online. Or even a group of likeminded people. With these people, it is preferable that they know what they are talking about considering your goal. Or that they have similar goals. It creates an understanding of what you want to achieve. 
Let me give you an example. I'm in this group with other bloggers on Facebook. We help each other with challenges and problems we encounter. We also celebrate each other's achievements and successes. Once every week, we get together and tell each other what our weekly goals are. The next week, we hold each other accountable for our set goals. We ask each other how it went working on our goals and what we did to get closer in achieving our goals. It's a great stimulant.
There are also apps available to keep you on course. Think about work out apps and financial apps. With this kind of accountability, you still need to have certain self-discipline. Because it's easier to ignore an app, that's asking if you did your exercises today than a person asking you to join her going to the gym. 
What are the benefits of having an accountability partner?
Let's list the benefits of having an accountability buddy, shall we?
She motivates you 
She keeps you focused
She keeps you committed
She stands by your side and cheers you on
She calls you out
She celebrates little milestones with you
She brings you back on track
She gives you honest feedback
She challenges you
And she celebrates you achieving your goals
Having an accountability partner is having your own cheerleader. Who doesn't want that?
What works best for you, how much accountability do you need?
Ask yourself how often you need accountability. It depends on your goals, how many hours a week you want to work on them, and your self-discipline. 
But also, how do you want her to act? Does she need to be ruthless? Maybe just a bit bossy is all you need. Or do you thrive on friendly reminders and a pat on the back when you reached your milestone for that week? It all depends on your personality. Communicate this with your accountability partner. 
I want to create a habit of walking every day after dinner. I have set this goal for myself and I am pretty committed to it. I have quite a bit of discipline. But sometimes, I'm just tired and I rather stay home and watch some Netflix. Then I seek accountability by asking my kids if they want to walk with me. Usually, I'm in luck and I have a walking buddy. 
Do you need more than one accountability partner?
If you want to work on your goal daily, you may need daily accountability. If you set a goal and you want to achieve milestones every week, a weekly check-in could be enough. 
Such check-ins could work as deadlines. Say you agreed with your accountability partner on writing 7000 words a week. That means 1000 words a day. The day you will meet again, you need to have those 7000 words ready. This pushes you to work on your goal daily or you will have to write 7000 words on the day before meeting up again. Cause you don't wanna let your accountability partner (and ultimately yourself) down.
It's also very possible you need more than one accountability partner. With different goals come different feedback and "coaching". You could need a friend who goes to the gym with you. And someone else to cheer you on to read more books. 
Return the favor, become each other's accountability partner
Like in my Facebook accountability group, if you get support in achieving your goals, you can return the favor. Suppose your accountability partner has goals of her own she wants to reach. You could cheer each other on in reaching your goals. Just be aware to always be nice to each other. It's not a competition in who reaches her goal first. And if she didn't reach her milestone this week, ask her about it, and keep supporting her. 
Now tell me, do you have an accountability partner? Or would you like one? Has your accountability partner helped you achieve your goal? It could be exactly what you need to reach your goals!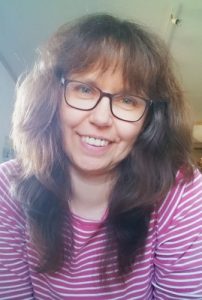 Hi, I'm your time managing and organizing best friend. I am a mom of 3 teenagers and married to my best friend.
I love to show you as a working mom myself, how to juggle your time using routines & schedules and give you time managing tips.
Other posts you might enjoy: