This post may contain affiliate links for your convenience. If you click such a link and make a purchase, I may receive a commission at no extra cost to you. As an Amazon Associate I earn from qualifying purchases. This is one way I am able to keep my blog up and running. For more information, see my disclosure policy here
We all live by our calendar, right? I certainly need to write things down so I don't forget when to do important tasks or go to the dentist.
Have you ever heard of time blocking? Let me explain how we in a way all use it. We have a certain time we wake up, eat breakfast, and get ourselves ready for the day. Then we slide into possibly the next block of commuting followed by doing our day job. Back home again, we have to do some household chores, we go to do some exercises, spend time with the family. And so on.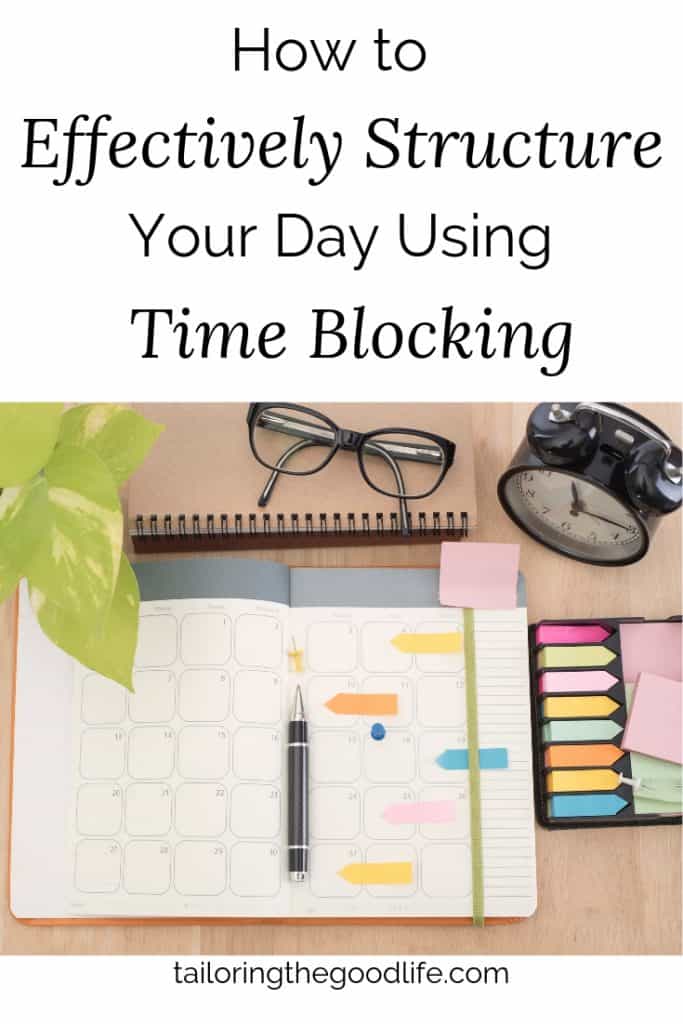 Have you ever realized that our days are divided in blocks? Time blocks?
You can use those blocks more consciously and really make use of the benefits.
Structure your day
Why would you want to put your tasks into blocks and structure your day even more? You already "have to do" so much, right?
Time blocking can give you a sense of accomplishment. Here's how that works:
You focus
During a time block, you focus on one specific task. You know exactly what to do, what to work on. And you get less distracted. Should something come up, then you just make a note of it and leave it until that specific time when you are going to handle it.
Multitasking
When you focus on that one specific task during that time block, you're not tempted to multitask. Multitasking is something you don't want to do anyway and time blocking is a great way to prevent multitasking.
Clarity
You know exactly what to do in each time block. This way, you can just start on the task and you don't need to think about it. You know what to do. This saves you valuable time.
Productivity
Time blocking can boost your productivity, big time. Reason for this is, again, concentrating on one specific task.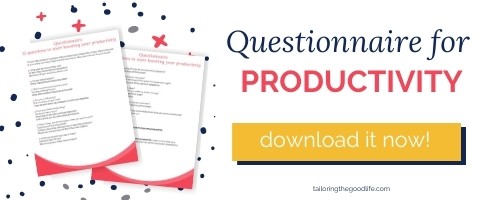 How does time blocking work?
First of all, you don't have to divide your whole day into blocks. Time blocking is a tool to help you focus and to help you get done what you want to get done. It's as simple as that.
It also helps you protect your time. You can take a look at your agenda and say honestly to someone you don't have the time to meet for coffee because you already have that time blocked off for some other task or for family time. It helps you in not feeling guilty and you can always suggest another time (and we do feel guilty, right, when we say no and turn down someone?).
So if you want to, begin small with 1 or maybe 2 blocks.
Organize your tasks
Write down what you want to accomplish and how long you think these individual tasks take you. You can create time blocks for that goal you want to reach. Get the steps into different time blocks throughout the week.
Or maybe you want to work out more. Create time blocks for that. There are all kinds of tasks but you can also plan time for your hobbies or family-get-togethers. And of course, you need to take time to relax, take that hot bath or shower.
Just think how long an individual task takes you and be real about it. Now you can create your time blocks.
Time frame
It's important to have a start and end time for your blocks. Also over-estimate the time it takes to finish a certain task. You don't want to feel stressed if your time is up and you're not finished yet.
Should that be the case, make a note and plan another session in another time block. Don't go on wanting to finish your task. This will only give you more stress because your other, following blocks are getting affected now. Just recognize this task took you longer than you anticipated and move on.
Did you finish your task well within your time block, have a little break or already move on to your next block.
It's always good to write down how long your tasks take you, just for future notice. That way you can plan your tasks even better.
Get to work
If you have planned your tasks in your time blocks, it's just a matter of getting started. If you have a time block of, let's say 2 hours, you don't want to work for 2 hours straight. It's not working, not for your brain and not for your body.
What you can do, is use the Pomodoro Technique. You work for 25 minutes straight and take a 5-minute break. You can stretch your legs or get something to drink. I love to work with the Pomodoro Technique. It keeps me focused.
Other benefits
Besides being able to focus better, preventing multitasking, boosting productivity, and getting clarity, time blocking has 2 additional benefits.
You can batch tasks into that 1 time block. If you batch your tasks, you save time.
And time blocking prevents procrastination. It's like the clock is ticking, literally if you use the Pomodoro Technique as well. You have this much time to get the job done.
Let's recap
Now you know there are a lot of benefits to time blocking:
you are more focused
it's preventing multitasking
you get clarity what to work on
it boosts your productivity
you can batch tasks easily
you don't procrastinate
All you need to do is:
plan ahead
set your time blocks
get to work!
Some last advice, have an overall time schedule to begin with. Create your time block within your schedule and fit your daily/weekly tasks in those time blocks.
Did you enjoy this article? Share it on Pinterest and Facebook.
Other posts you might enjoy: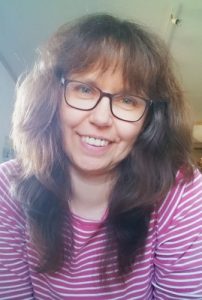 Hi, I'm your time managing and organizing best friend. I am a mom of 3 teenagers and married to my best friend.
I love to show you as a working mom myself, how to juggle your time using routines & schedules and give you time managing tips.