This post may contain affiliate links for your convenience. If you click such a link and make a purchase, I may receive a commission at no extra cost to you. As an Amazon Associate I earn from qualifying purchases. This is one way I am able to keep my blog up and running. For more information, see my disclosure policy here
Do you know that feeling? That sometimes the hours fly by and at the end of the day you have the disgruntled feeling, you have accomplished nothing? You feel blàh and it's sucking all energy out of you.
All you want is to boost your productivity, get things done. Your own slackness irritates you. Of course, it's good to have and follow a routine. But you can also be more productive if your day starts off well.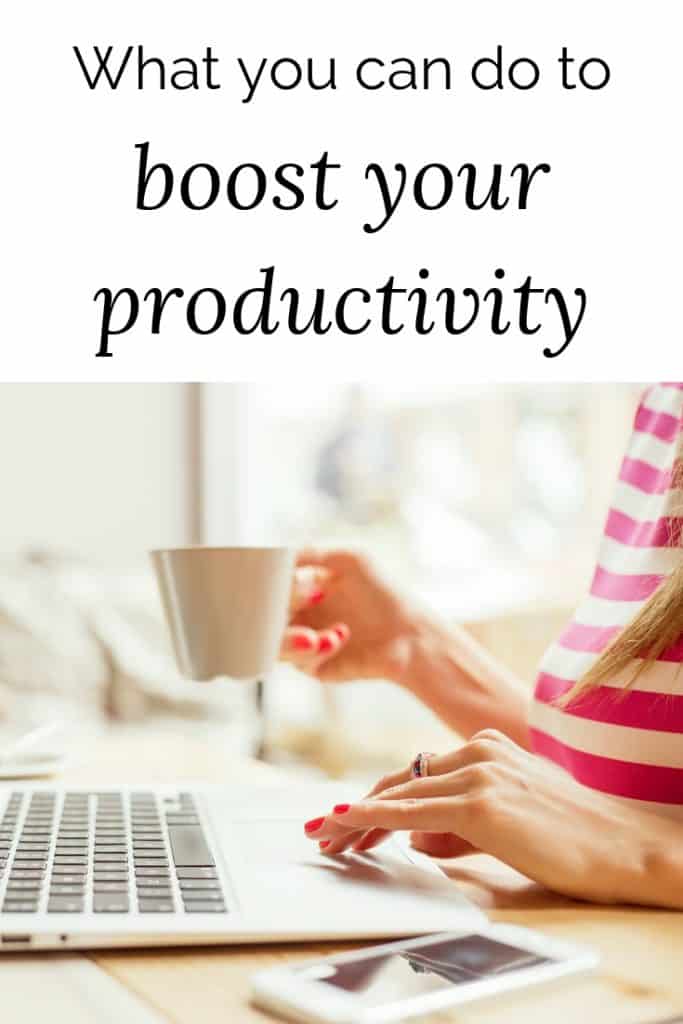 Work smarter
Productivity is not about working harder but working smarter. Utilize your time properly.
I love this quote of Tim Ferriss
Focus on being productive, instead of being busy
If you want to achieve a specific goal, you have set for yourself, you surely want to reach that goal within a certain timeframe, right? You have set a deadline on when you want that goal realized. So you need to gear up and get started.
What can you do to boost your productivity?
You need to use your time wisely. Therefore, let's see what you can do to boost your productivity.
Use technology and apps. Yes, technology, like your phone can trap you but you can also use it to your advantage. I use Toggl to track my time. And with the timer on my phone, I work using the Pomodoro technique: 25 minutes of focused work and a 5-minute break to get my legs stretched and move around. Get another glass of water or a cup of flavored tea.
Batching work. Tasks that are alike are best done in batches. You are in the right mindset for the job, why not use that to the fullest.
Routines and habits. Optimize your time, go on autopilot and save energy that way.


Lost time is never found – Benjamin Franklin

Don't multitask. Chances are you will make more mistakes and that decreases your productivity.
Time-blocking. Assign specific blocks of time (for example within the Pomodoro framework) to a specific task. You will be focused on only that task, which improves productivity.


You don't have to see the whole staircase, just take the first step – Martin Luther King

Avoid distractions. You know what I'm talking about: Facebook, Pinterest, email, Instagram, name them all. So just turn off notifications and set your phone to silence but be sure important people (like your family members) can reach you.
Use a planner and plan ahead. You can sit down in the evening to plan your next day. Or if you like, plan your week on Sundays. That way you don't need to think about the tasks for the day in the morning. You can get right to it.


The key is not to prioritize what's on your schedule but to schedule your priorities. – Stephen Covey

Know your peak hours. You know when you are most productive, really take advantage of that. This has a lot to do, again, with routines. Don't try to be a morning bird, when you are a night owl.
Meal planning. Yes, even meal planning can help your productivity. I don't need to think about dinner all day because we have a meal plan on our whiteboard in the kitchen. You can use your brain for the task at hand at that moment and you don't get distracted about thinking "what's for dinner?".
Be rested and get enough sleep. Fuel up with a good night's sleep. When you are well-rested, it will definitely benefit your productivity.
Set a pleasant ambiance. Do you need complete silence to work or do you concentrate better with music or coffee shop sounds in the background? If you can't go to a coffee shop, there are plenty of videos to find on YouTube that simulate the coffee shop feel.
Have someone hold you accountable. Tell a friend or your family what you want to do that day and of course let them follow up. You could do the same for them, hold each other accountable.
To help you go through this list, I made a questionnaire for you to check whether you are optimized in every single point.
Fill in the form below and I will send it to you. Just click the image below and it will download for free.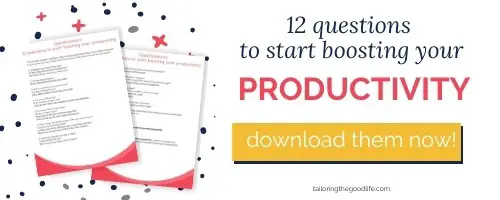 Are you already using some of these methods to boost your productivity? Or maybe you have a technique, habit, or routine that works wonders for you. Send me a message, I would love to know!
Other posts you might enjoy: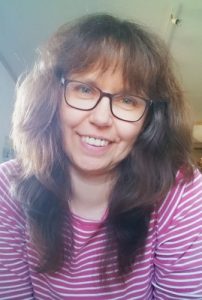 Hi, I'm your time managing and organizing best friend. I am a mom of 3 teenagers and married to my best friend.
I love to show you as a working mom myself, how to juggle your time using routines & schedules and give you time managing tips.