This post may contain affiliate links for your convenience. If you click such a link and make a purchase, I may receive a commission at no extra cost to you. As an Amazon Associate I earn from qualifying purchases. This is one way I am able to keep my blog up and running. For more information, see my disclosure policy here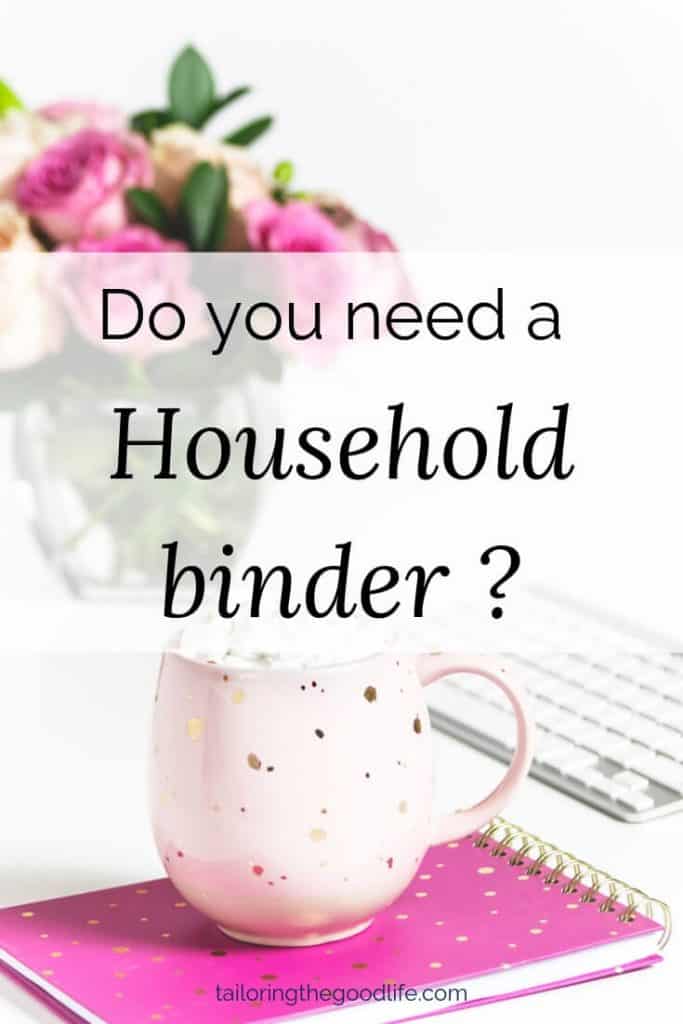 You know those binders, that hold all kinds of information on a cottage or house you rent for your vacation? Could that work for our own homes and households too?
To be honest, I never gave it much thought before. But when I was browsing Pinterest for organization ideas, I came across the household binder. And I was intrigued. So I did some research and started reading.
What is a household binder?
You could see a household binder as the manual for your household. Everyone in the family has access to it. But it could also benefit your cleaning lady, a housekeeper when your family is on vacation or a friend who is stepping in to help when you, as manager of the house aren't around for some reason.
Every ship has only one captain, right? And in your household, most likely that would be you, being the mom. You make sure that everything runs smoothly. You keep track of appointments, paperwork, and chores that need to be done.
Why keep a household binder?
There's a lot on your plate. So you could use some help here and there. To help you with keeping track of valuable information about running your household, a household binder (or some call it a home management binder) could be just the thing you need.
As I said, a household binder is like a manual of your household. Not only does it have everything you need for your household to run smoothly, but it also holds papers you could need once in a while.
Let's take a closer look as in, what it could include, shall we?
What is included in a household binder?
No household is the same, so no household binder is the same.
Only you can decide what that binder should include. What is important for your household to run smoothly? Even when the "manager" (most likely you as a mom and the captain of the ship) isn't around? Maybe you need to go away for a few days for work, you get sick, or heaven forbid, you get hospitalized for some reason.
The other family members need to take over. We all have been asked questions like "what is the phone number of the vet?" or "how do I wash this sweater?". It's giving you peace of mind to know they can find everything in the household binder.
As a family, you can brainstorm about what you need in your household binder. But to give you a head's start,
here are some ideas:
important phone numbers
list with insurance policy numbers
info about your debit and credit cards
WiFi codes
list with passwords and login names
who to contact in case of an emergency
info on home maintenance
contact information about your home utilities
information about the schools of your kids
cleaning routines
birthdays
list of great restaurants and takeaways
And this list can go on and on. You need to decide what to keep in your household binder.
Click on the image for a free download of The Top 5 Categories You Need in Your Household Binder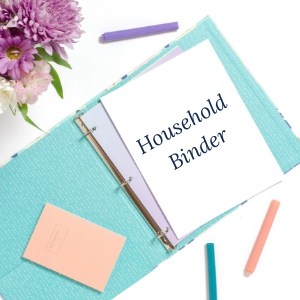 A section with business cards can also be very handy. A little tip, keep them in alphabetical order to quickly find the info from that particular company you're looking for. What about a few sheet protectors with menus from the pizzeria, Chinese takeaway or your favorite fried chicken restaurant?
To keep things organized, you can create sections with dividers. On the tabs, write down what kind of information each section is holding.
Be sure to include only what you want to have visible at a glance.
Where to keep your household binder?
Surely, it depends on what you have in your household binder. But for the whole family to have access, you need a place somewhere central in your home.
Think about some kind of command center, in your kitchen or in the study. Keep this book in the living room even. All that matters is that the whole family can use it.
Think about the following questions…Do you keep a household binder in your home? What do you love about it?
And if not, could it be something for your household? To keep things organized and easily accessible? 
Think about it, ok?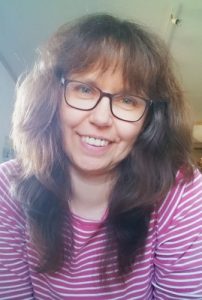 Hi, I'm your time managing and organizing best friend. I am a mom of 3 teenagers and married to my best friend.
I love to show you as a working mom myself, how to juggle your time using routines & schedules and give you time managing tips.