This post may contain affiliate links for your convenience. If you click such a link and make a purchase, I may receive a commission at no extra cost to you. As an Amazon Associate I earn from qualifying purchases. This is one way I am able to keep my blog up and running. For more information, see my disclosure policy here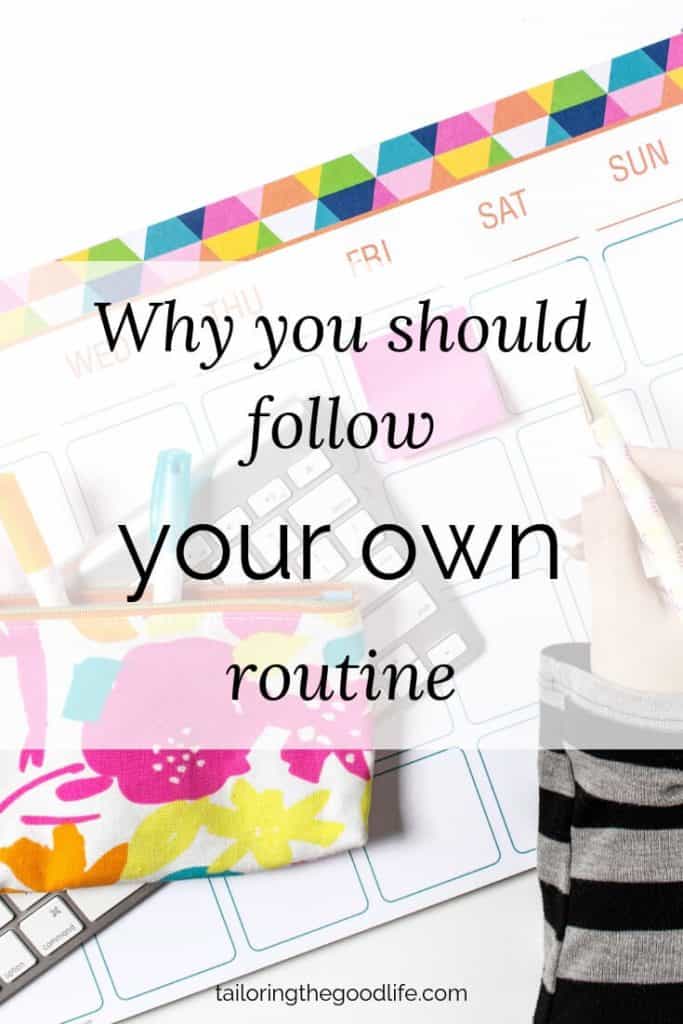 Can I ask you a question? Do you have a daily routine? Maybe you follow a morning routine or a routine before you go to bed. Does that work for you?
I bet you have read an article or two about having a daily routine. Maybe you adopted one of the routines mentioned in that article you read. But wouldn't it be better to follow your own daily routine? Not one you grabbed from the internet?
Why is a routine important?
Having a daily routine gives you quite some benefits:
you optimize your time
it's giving you more energy
you don't forget important tasks
you get more done
you're going on autopilot when you need to
In my morning routine, I have the task to unload the dishwasher. I do it without thinking: "I have to unload the dishwasher". I go on autopilot. In the rare situation that I can't follow my morning routine and I find the dishwasher still full at the end of the day, I get annoyed. I have to stop what I'm doing or want to do (most likely load the dishwasher) and do this task first. But when I can follow my morning routine, I hardly even notice unloading the dishwasher.
Follow your own routines
Besides having a daily routine, like a morning routine and an evening routine, it is important that that routine suits you. Don't try to be a morning bird when you actually are a night owl. If you have more energy or time in the evening versus the morning then an evening routine could be more valuable to you than a morning routine.
There is a lot of emphasis on the importance of a morning routine. Waking up early, exercise, eat a healthy breakfast, prepare for dinner, and more. But if you are not a morning person, you are not at your best at 6 am. You're not as productive as you might be in the evening.
So it is essential to know where your energy levels are highest. That way you can plan your habits and activities accordingly.
Family routines
It's also beneficial to take your family routines into account. Don't let your own routine get into conflict with the family routine.
Dinner time together as a family is high on my list. So I prioritize that above my own routine and activities. Plus I don't plan anything on Sunday evenings. In our home that is family-evening. That's when we have activities like playing games and watching movies together. I love to bond and laugh with my teenagers on these evenings!
What do you want to achieve?
It's like goal setting, you need to ask yourself, what you want to achieve by setting routines for yourself. Maybe you want some quiet me-time. How could you accomplish that?
Perhaps by setting the alarm 30 minutes earlier in the morning. Or possibly when the kids do their homework in the afternoon. What about going to bed (or to your bedroom) 30 minutes earlier? Find that me-time, so you can meditate, do some yoga, journal, or read.
I like to journal about my days and I'm a morning bird. So I wake up at 6 am. I don't hit the snooze button (well maybe one time once in a while) and I enjoy a quiet house. I have 45 minutes to myself. And I love that time before everyone wakes up.
There was a period when getting out of bed was difficult. So I tried to journal in the evenings. However, that was even harder somehow. So after a week or so, I switched to journaling in the mornings again. It felt more natural to me.
Structure to your day
Also, routines can give more structure to your days. You know what's to come. Routines can give you comfort and support to get through a difficult day.
Building a routine is building good habits
A routine consists of good habits. Good habits in the morning can set you up for a positive day. And a good evening routine can make the start of each day easier.
Don't do it all at once. Don't write yourself a list with everything you want to do and try to do it all. Ease into it. Add things to your routine gradually.
If you're not happy with a routine you have right now, you need to change it. But again, change things gradually. Don't throw everything overboard, but just change one thing at a time. See how you like it, maybe it was just this one thing that didn't work out. Try your routine out for a while and see how you like it. You can always adjust. Set yourself up for success. That's the only way, you will be happy with your own routine.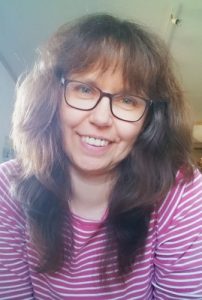 Hi, I'm your time managing and organizing best friend. I am a mom of 3 teenagers and married to my best friend.
I love to show you as a working mom myself, how to juggle your time using routines & schedules and give you time managing tips.