This post may contain affiliate links for your convenience. If you click such a link and make a purchase, I may receive a commission at no extra cost to you. As an Amazon Associate I earn from qualifying purchases. This is one way I am able to keep my blog up and running. For more information, see my disclosure policy here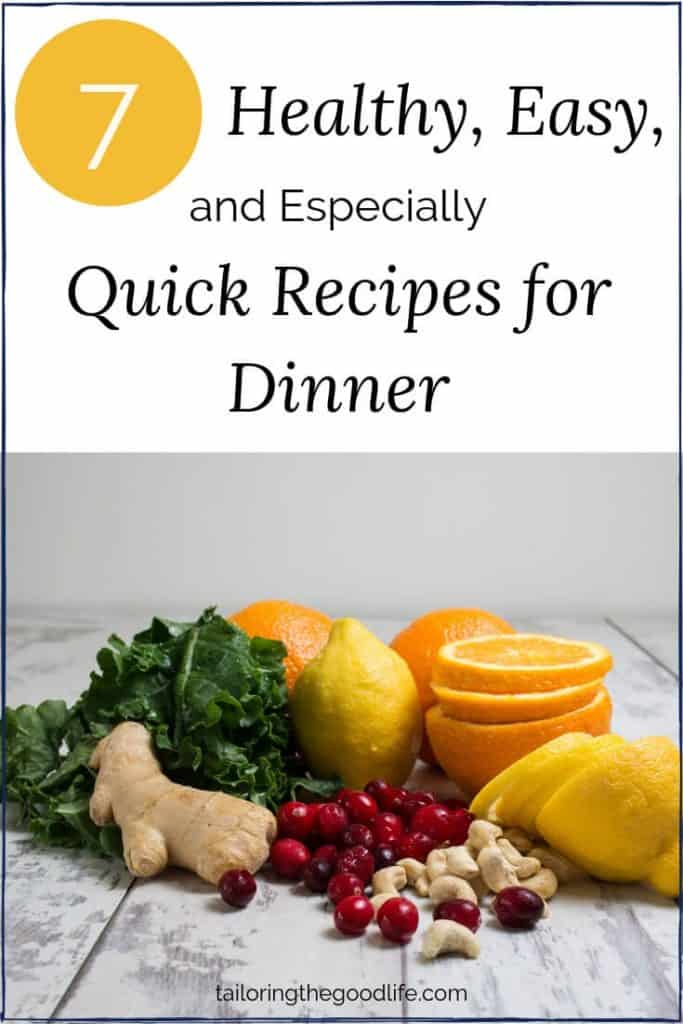 There are times, where your days are full of tasks and appointments. There is no breathing room in your schedule, and you don't know how to do it all.
But you do want to serve a healthy meal to your family each day. Also on a busy day. Preferably a meal that is not only healthy but also quick and easy, because, time, right? You have no time for fancy dishes or for standing over a hot stove to cook in hours on time.
I love dishes that are quick and easy. To be honest, I'm not the greatest cook and I don't like it either. So that's why I collected healthy recipes from food bloggers, which you can serve in a heart beat.
One recipe for every day of the week. So let's dive in, shall we?
If there is a recipe that you would like to try, please pin it from that blogger's site. Give them some love. Thank you!
Lazy Falafel – Rihana's Recipes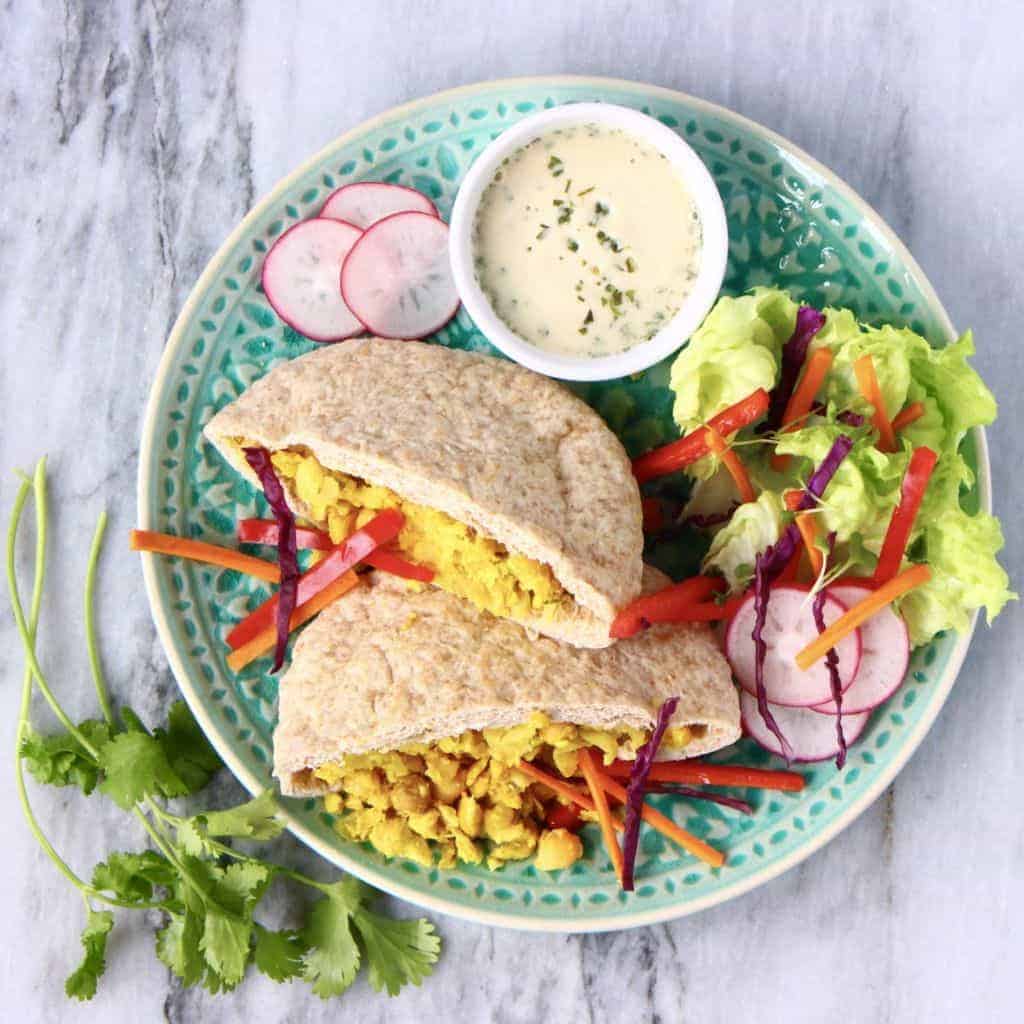 Grilled Tuna Steak – Savor the Best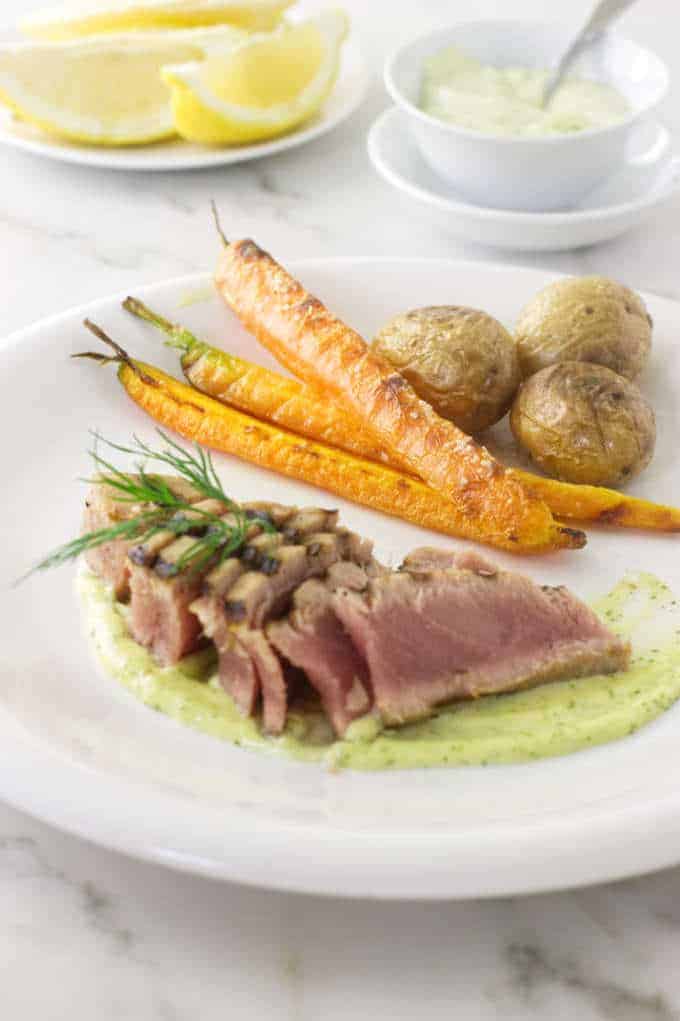 Air Fryer Salmon Patties – Monday is Meatloaf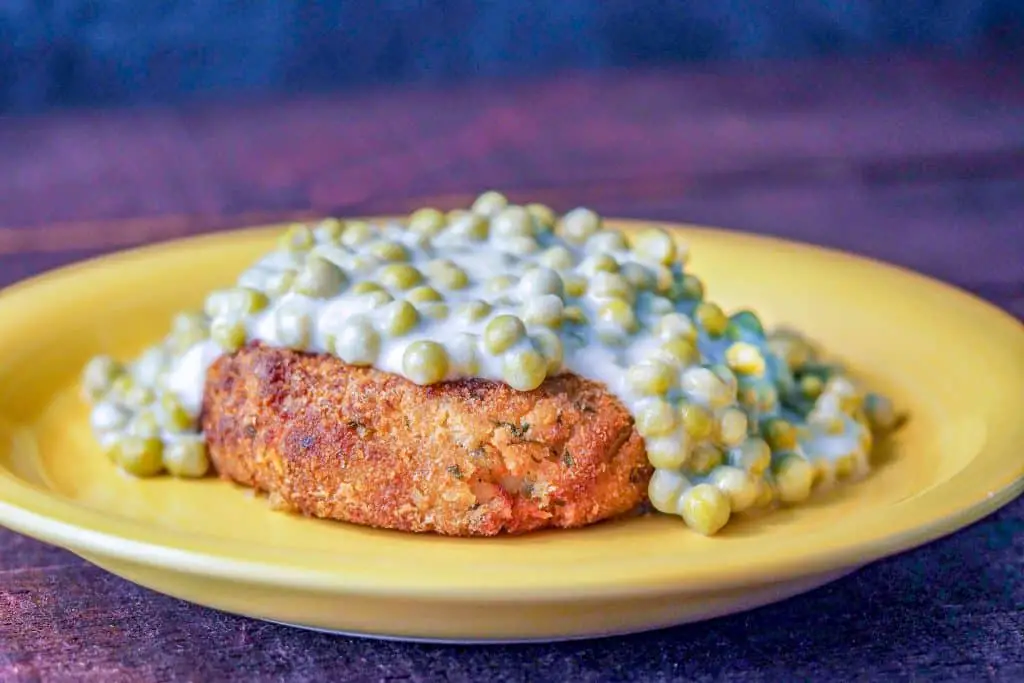 Lamb Zucchini Boat – Pink Fortitude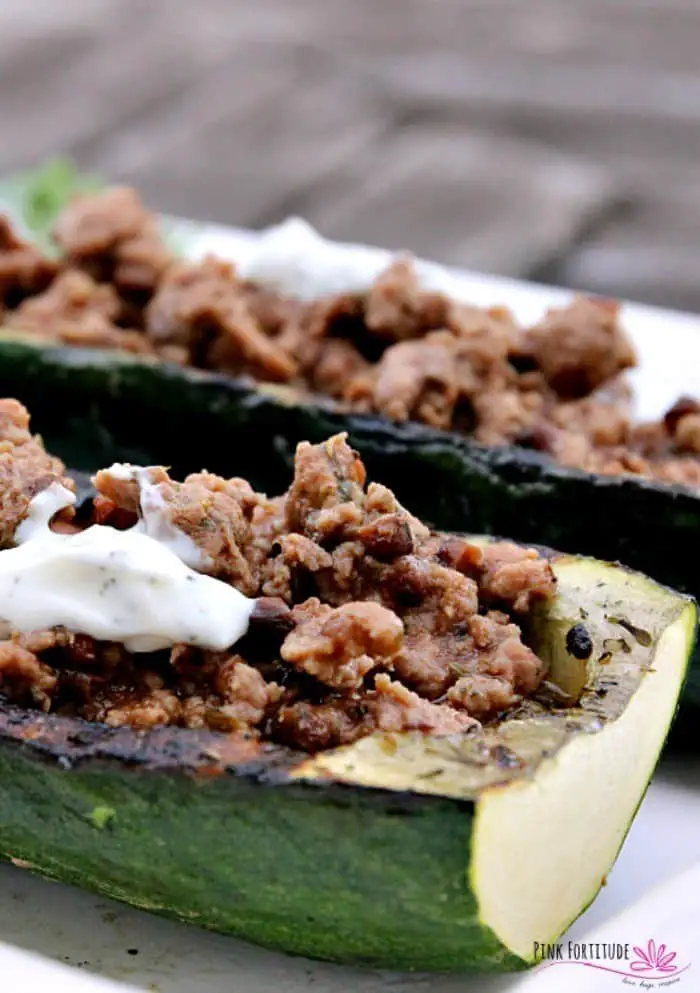 Chicken Tacos – Cook it Real Good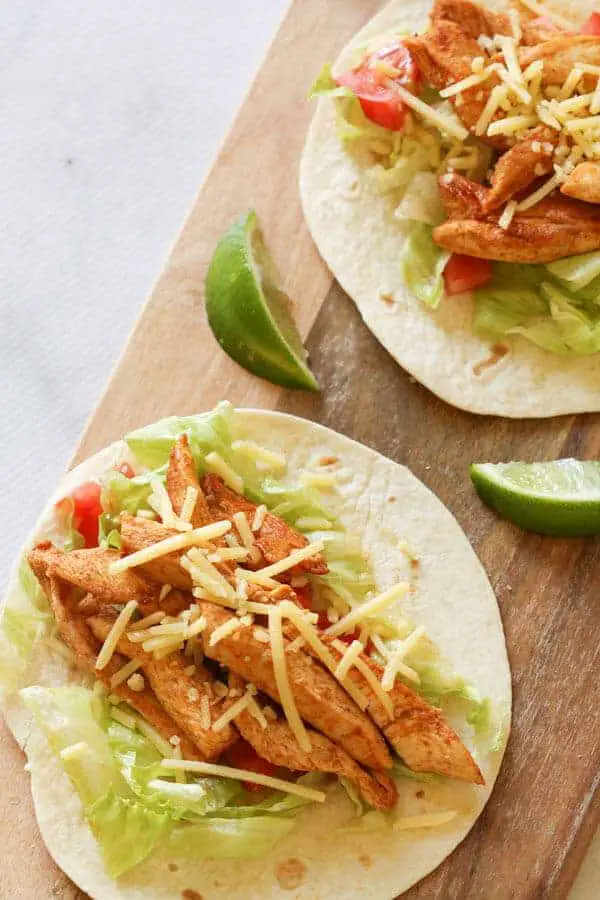 Low-Carb Chicken Provencal Vegetables – Kylee Cooks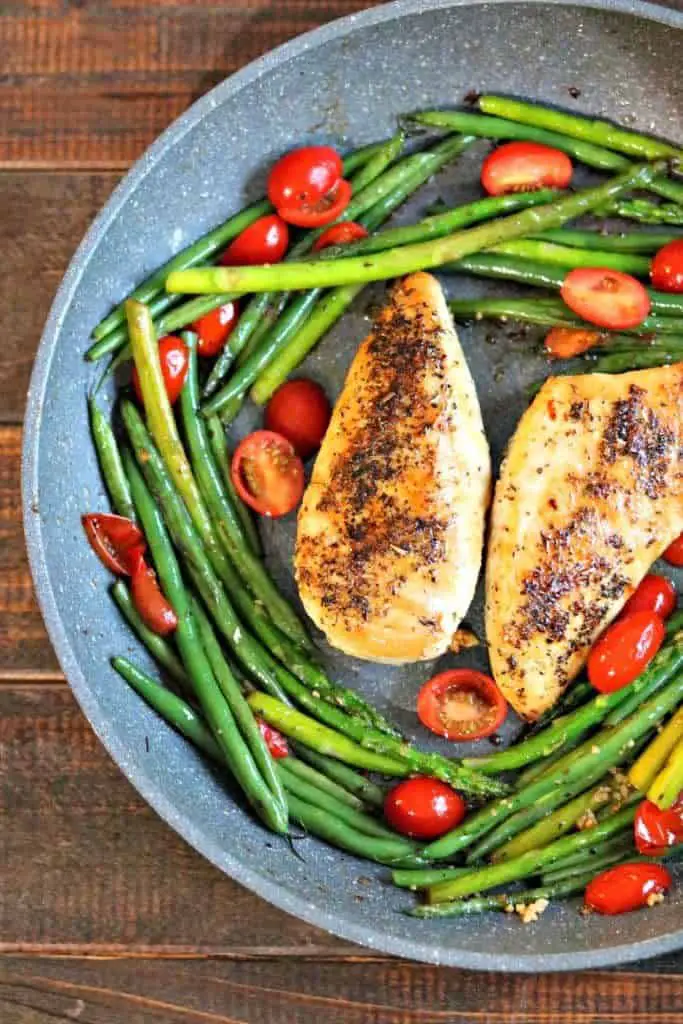 One Pot Coconut Curry Shrimp recipe – Plating Pixels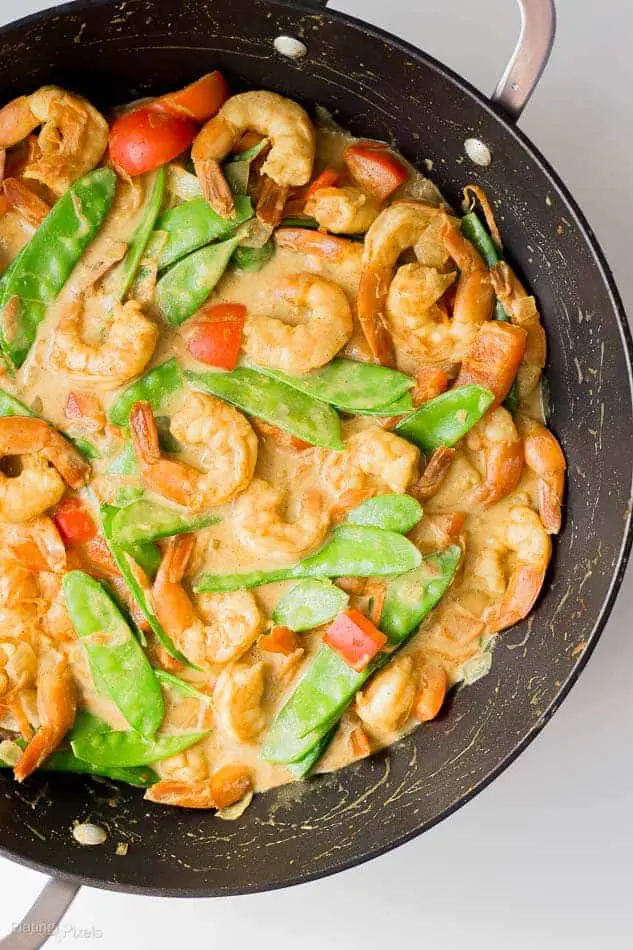 Doesn't all these dishes look delicious? I did find another one. Let's call it a bonus meal.
Instant-Pot Mexican Chicken Stuffed Peppers – Margin Making Mom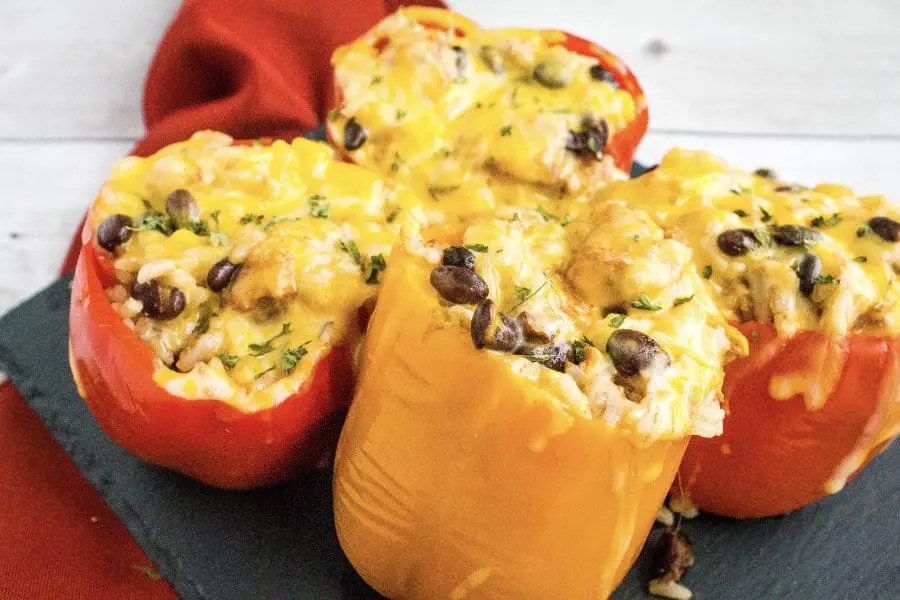 All these amazing food bloggers have a lot more where these yummy dishes came from. Their blogs are jam-packed with not only dinner recipes, but also meals you can serve up at breakfast or lunch. They have desserts, snacks, and side dishes. Some have gluten-free, vegetarian, and keto recipes. You name it.
I encourage you to check all these food bloggers out. And you can start with trying their recipes, I shared with you here.
To be honest, I haven't tried these yet. But they sure look delicious, don't you agree?
Which one will be your first quick and healthy meal you serve your family?