This post may contain affiliate links for your convenience. If you click such a link and make a purchase, I may receive a commission at no extra cost to you. As an Amazon Associate I earn from qualifying purchases. This is one way I am able to keep my blog up and running. For more information, see my disclosure policy here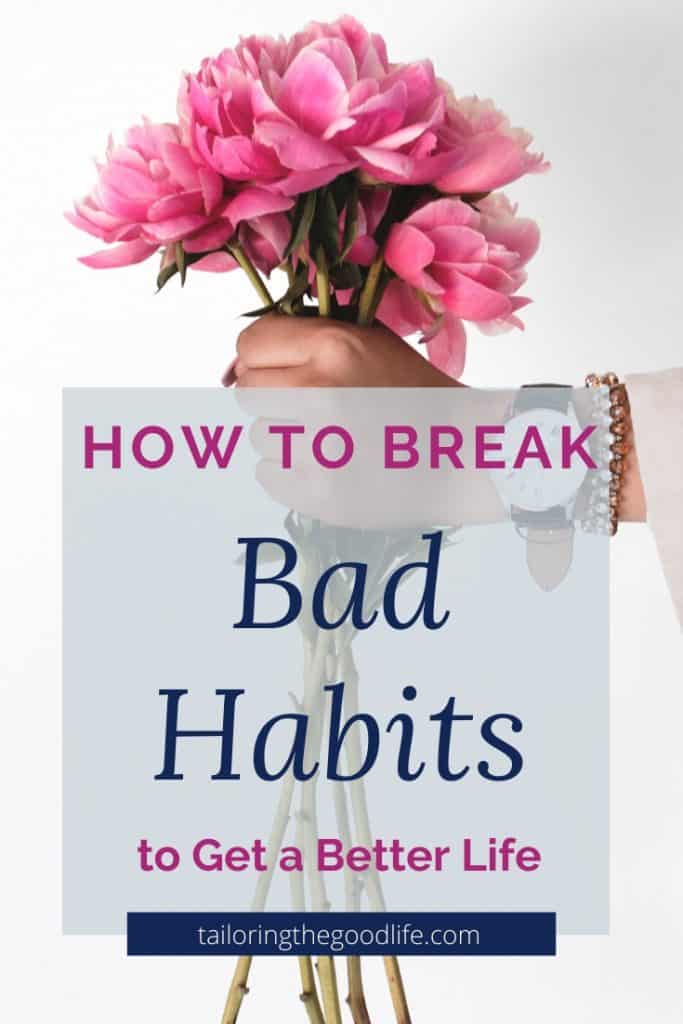 We all have them, right? Bad habits. Let's be honest here. Maybe you bite your fingernails or you drink a little too much coffee, already in the morning. It could be eating junk food too often, yes that candy bar at 3 pm counts as well. Let's see how to break bad habits, no matter what those are. It's a great way to improve your life.
What causes bad habits?
The two biggest things that cause bad habits are too much stress and being bored. There's a whole science behind it of course. Why stress and boredom can end up in bad habits. And you can go deep to find out where this stress is coming from. 
Sometimes a bad habit is developed over time. It isn't bad to eat in front of the TV once in a while, but doing that every day, becomes a concern. The same goes for looking at your phone during dinner. It's much cozier to talk to one another and have a meal where everyone tells about their day. Am I right?
How to break bad habits
Let's see how we can break your bad habits step by step.
1. Why is this a bad habit?
Why do you have this bad habit? Is it stress? Tapping your fingers or biting your lips are things you do unconsciously maybe. Smoking is another matter. Find out what is giving you stress.
You can be bored and watch too much tv. Or scrolling Facebook or Instagram hours in a row. And who has time for that, right? We could use our time way better, but it's difficult to snap out of it sometimes. 
It could be a routine you got used to doing. Like coming home, turning on the tv, and crashing on the couch. Or eating potato chips just before dinner. Not very healthy my friend!
2. Write it down
First of all, write down which habit you want to change. Making aware that you have this bad habit is a great step in turning it around. Especially if the habit has become a routine. 
3. Why do you want to change this particular habit?
Write down in your journal or just a piece of paper, why you want to break this bad habit. There is a certain power in writing it out and reading it back. You become aware of what it is you do and what you wanna change. So don't just think about it, but make it tangible. When you have a difficult time keeping up, you can take out your journal and read your reasons again why you wanted to change this bad habit in the first place.
4. Replace the bad habit with a good one
Think about what you can rather do when your bad habit is coming to the surface. 
For example, when you want to snack something right before dinner, don't grab that bag with potato chips, but drink a glass of water. Or have a book ready on your living room table to avoid scrolling social media the whole evening.
It's all about replacing the bad habit with a good one. So think about that before you start to get rid of bad habits.
5. What if you slip?
It's only human to drop the ball sometimes. Key is to not give up. Acknowledge your mistake and try to minimize the damage. Please don't throw in the towel. Think about how long you've come already. It would be a waste of time to go back to where you were, right?
What you could do is take out your journal and read again why you wanted to break this habit in the first place. Get that feeling back of empowerment that that moment gave you when you wrote down your reasons. 
Another way is to come up with some kind of penalty. Like putting 5 dollars in a jar and giving the money to your worst cause. Or delay your reward for the same amount of time you slipped up. 
6. Be kind to yourself
It's not easy to change a bad habit into a good one. So be kind and gentle toward yourself. It's not the end of the world if you do slip up one day. Just try to avoid as many triggers as possible and focus on where you wanna be in the end. Go slow and take it one day at a time.
How long does it take?
I bet you're wondering how long it takes to break a habit. I think it all depends on the habit and how deeply it is rooted in your routine. Quitting smoking is a lot harder than switching that bag of potato chips for a glass of water, right? 
And in the end, it doesn't matter how long it takes. We are all different people, with different personalities, and different lives. So whether it takes you 21 days or 210 days to have replaced your bad habit for a good one, that doesn't matter. What matters, is that you work toward the goal to stop a bad habit permanently.
Other posts you might enjoy: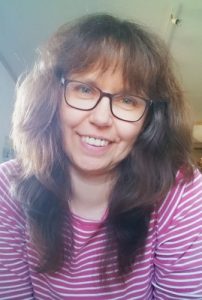 Hi, I'm your time managing and organizing best friend. I am a mom of 3 teenagers and married to my best friend.
I love to show you as a working mom myself, how to juggle your time using routines & schedules and give you time managing tips.