This post may contain affiliate links for your convenience. If you click such a link and make a purchase, I may receive a commission at no extra cost to you. As an Amazon Associate I earn from qualifying purchases. This is one way I am able to keep my blog up and running. For more information, see my disclosure policy here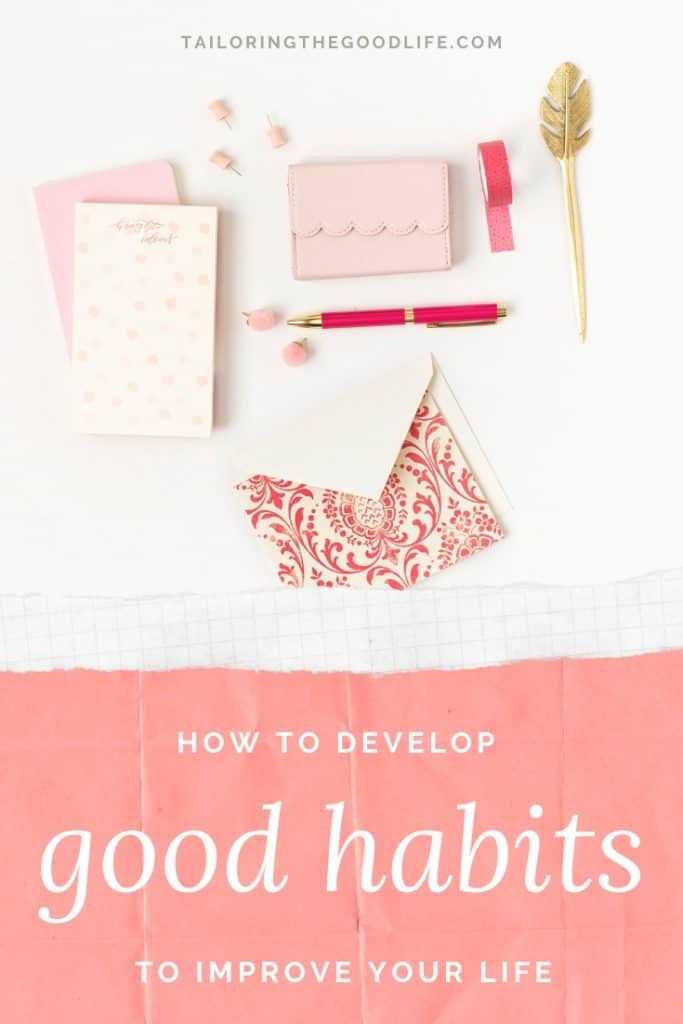 It suddenly hits you. "What I'm doing here is not good." And it has become a habit. It doesn't have to be big, but it's starting to irritate you or you don't like the consequences. 
Take, for example, hitting the snooze button, time and time again in the morning. You know you need to get up in the long run. And hitting that snooze button is only making it harder, right? You need to develop good habits for yourself here. 
Why are good habits important?
Good habits set you up for success. They bring out the best in you. You start feeling better, and more confident. And you also feel better about yourself. Problems become challenges. Good habits bring a positive attitude. Adopting good habits improve your mindset and that will affect your whole life.
Good habits are not only good for you but also for your teenagers to have. Being a teenager can be a difficult stage in life. Good habits can help them become responsible adults. We all want that for our kids, right?
Developing good habits
Developing good habits isn't that easy. Especially when you have a bad habit already that you want to get rid of or turn into a good one. That's because we are so used to doing things a certain way. And breaking that pattern can be hard. It needs willpower to pull you through. You have to be 100% certain that you want to start ànd maintain this good habit. 
Let's see how we can develop some good habits, shall we?
1. Which habits do I already have?
Identify what you are doing, what habits you have. What do you do over and over again? That can be a challenge on its own because there are things you are not aware off doing. 
2. Keep the habit?
Decide whether or not you want to keep a habit. Could be you need to adjust a habit a little bit to suit you better. And some habits you want to get rid of as soon as possible.
3. What is your goal?
Knowing what goals you have for the next period, or even life, can help you establish good habits. It could be that if you want to reach your goal you need to give up some bad habits. You need to figure out what habits could fit your goal. 
4. Start small
When there are a number of bad habits you want to get rid of or a few good habits you want to develop, start with only one. It's already so difficult to change your ways, you want to set yourself up for success. So pick one, maybe a good habit you want to make your own. 
5. Get some accountability
Telling your husband or best friend you are working on some habits can be just the thing you need. Someone to hold you (gently) accountable for what you want to achieve is the best motivator there is. Because you don't want to be embarrassed, do you?
6. Celebrate and enjoy it!
When you feel like you fully developed a good habit, you should celebrate. You did it, you took control and you are more positive because of it. Enjoy the feeling!
What if you fail?
Even though you get all the accountability in the world, there is always a chance that you fail. You slip back into your old nasty habits again, or you just lose track of a good habit you wanted to develop. It happens, no worries. You just pick up where you left off. Try to get back into that positive mindset again and say to yourself to go for it!
What could help, is setting yourself a deadline. Especially when you are the type that thrives with deadlines, this could be the thing for you. Just remember, don't beat yourself up, rather pick yourself up and continue. Everybody makes mistakes. 
What's holding you back?
To succeed in developing good habits, you need to know what could be holding you back. Is it fear of failure? Lack of confidence? Sometimes it's not really clear at one glance what's wrong. Dig a little deeper to find out, why you would want to start this good habit and you're still not acting on it. Break down what needs to happen for this good habit to be yours. Maybe then you can make some changes for the better and develop that good habit. 
List with 20 good habits
Let's get you started with some good habits you can develop:
Plan your day
Get a morning routine set up
Develop an evening routine
Start exercising
Eat healthy meals
Drink more water
Make to-do lists
Be more grateful
Set goals
Review your goals
Spend time with your family
Boost your productivity
Ask for help if you need it
Have dates again with your husband
Start decluttering
Find some family goals
Have fun!
Good luck with developing some new good habits. Have faith in yourself, you can do this!
Wanna read some more about this? Check out these articles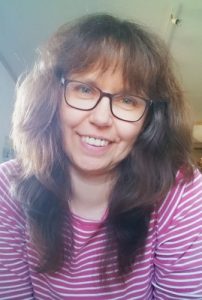 Hi, I'm your time managing and organizing best friend. I am a mom of 3 teenagers and married to my best friend.
I love to show you as a working mom myself, how to juggle your time using routines & schedules and give you time managing tips.