This post may contain affiliate links for your convenience. If you click such a link and make a purchase, I may receive a commission at no extra cost to you. As an Amazon Associate I earn from qualifying purchases. This is one way I am able to keep my blog up and running. For more information, see my disclosure policy here
The other day, I read about how you refer to your teens could affect how you see your teens. And even how you interact with them. It's all about your mindset and attitude towards them. In the end, it will influence your relationship with your kids too. Maybe you need to learn how to change your mindset and attitude in your life. Remember, you're setting an example for your kids.
Mindset vs Attitude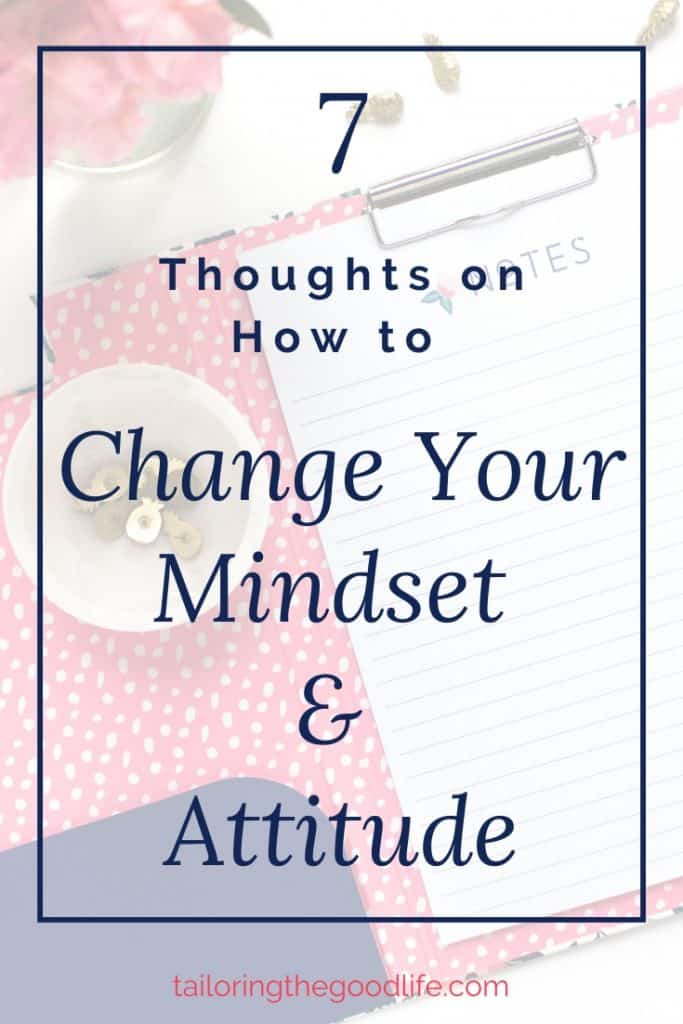 Your mindset is how you see the world around you. And your attitude is how you interact with the world according to how you see things. 
I did some research and learned about Carol Dweck, a researcher at Stanford University. She says you can have a fixed mindset or a growth mindset. Let's look into that. 
A fixed mindset
When you have a fixed mindset, you believe that you have a certain talent, intelligence, and abilities. You can not grow any further. You set your goals accordingly, on the lower end to avoid failing to reach your goals.
An example of a fixed mindset: I'm not good at this and I will never be. It's just the way it is.
A growth mindset
Having a growth mindset, you believe that anything is possible. You believe you start out with a set of talents and abilities. And you believe you can get more intelligent by learning and experimenting. 
An example of a growth mindset: I'm not good at this YET, but I'm willing to learn all about there is to learn, to get better at it.
This talk from Carol Dweck was very interesting: 
Reach your goals with the right mindset 
When you set goals you want to reach them, right? And of course, your goals need to be realistic and achievable. But when you have the right mindset, you can try to reach a little bit higher and go for a stretch goal. With a growth mindset, you are willing to do everything to also reach your stretch goals. Think about how you would feel, reaching for the stars and then actually getting there. 
Change your mindset and attitude
Now let's look at what it would take to change your mindset and attitude. I give you 7 thoughts on how you can change them and focus on a positive life.
1. What are you saying?
We are not always aware of how we interact with people, what words we use. Trying to notice what language you are using in daily life and common situations, that's the first step in becoming aware of how you think. Are you a complainer or do you see problems as challenges? Do you have a fixed or growth mindset?
2. Why are you having negative thoughts?
Of course, everyone has negative or bad thoughts sometimes. We all have a bad day now and then. But when you have a pattern of always assuming the worst or thinking you will never succeed, that is not a healthy lifestyle. 
Try to figure out, why you are always so negative. Maybe something in your past triggered it. If you know why, you have a starting point to turn it around. 
When you think "I can never do this", is that really true? Have you tried it before? Switch it around in "I'm going to try it, maybe I will succeed" and watch what happens. My friend Pam has written a powerful article about this you might like.
3. Who do you wanna be?
Do you wanna be Debbie Downer? Or are you going for a positive approach in life? Ask yourself who you wanna be, what would make you happy. If you know who you wanna be, that can absolutely change your mindset and attitude. You make changes for the better, one step at a time.
4. Do you have positive people in your life?
When you surround yourself with people that have a positive attitude and are optimistic, you will also feel that in your life. The positivity will rub off on you. You will learn to focus on the positive when you aren't quite there yet. Try to find friends who look at life in a positive way and your mindset will become more positive too. You will transfer to a growth mindset and adopt a positive lifestyle. 
5. Can you avoid the drama?
Recognize those people who only seek your attention by being a drama queen (or king). Most likely these people have a fixed mindset and don't enjoy the effects of positive thinking. Complaining gets you nowhere, right? So avoid the drama in your life.
6. What are you capable of?
A growth mindset will most likely encourage you to learn new things. Dare to dream and dream big. Then be determined to go for it. You can do it! My motto, if another can do it, so can I! 
7. Do you practice gratitude?
Stop and smell the roses once in a while. Appreciate what you have learned and how far you've come. Write about it in your journal or planner every day. And be specific. This is a great exercise to develop your positive thinking.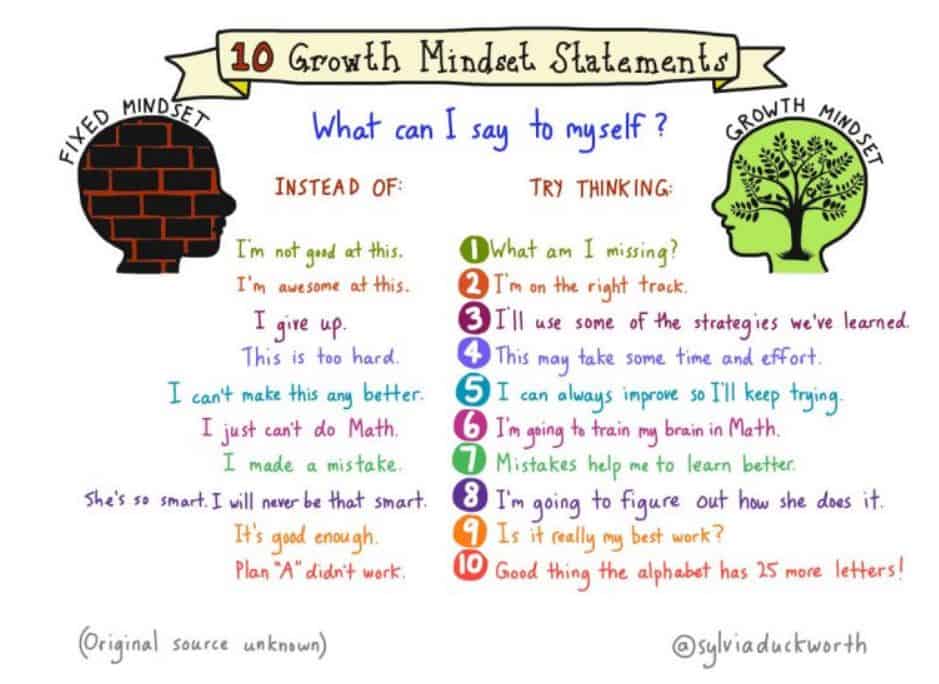 The result
Really go through all these 7 thoughts and I bet you are going to focus on the positive, life has to offer. Your attitude is going to change for the better, once you fill your mind with happy positive thoughts. Especially when you are going to surround yourself with positive people as much as possible. And you are going to enjoy the effects of positive thinking. 
Having positive thoughts is going to provide you with a growth mindset and you're more likely to keep a positive attitude. And that's how you grow as a person and be an even better mom. Your teens will love you even more for it!
Positive thoughts also will benefit your productivity. You'll get more done and your days are more fulfilling. Wanna boost your productivity even more? Download the list of 12+ questions below.
Wanna read even more about mindset and attitude? Check out these articles: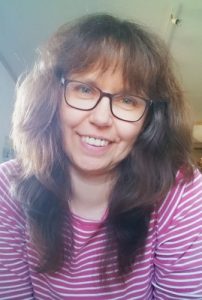 Hi, I'm your time managing and organizing best friend. I am a mom of 3 teenagers and married to my best friend.
I love to show you as a working mom myself, how to juggle your time using routines & schedules and give you time managing tips.