This post may contain affiliate links for your convenience. If you click such a link and make a purchase, I may receive a commission at no extra cost to you. As an Amazon Associate I earn from qualifying purchases. This is one way I am able to keep my blog up and running. For more information, see my disclosure policy here
*This post has affiliate links for your convenience. If you make a purchase through one of these links I will be minimally compensated at no additional expense to you. This is one way I am able to keep my blog up and running.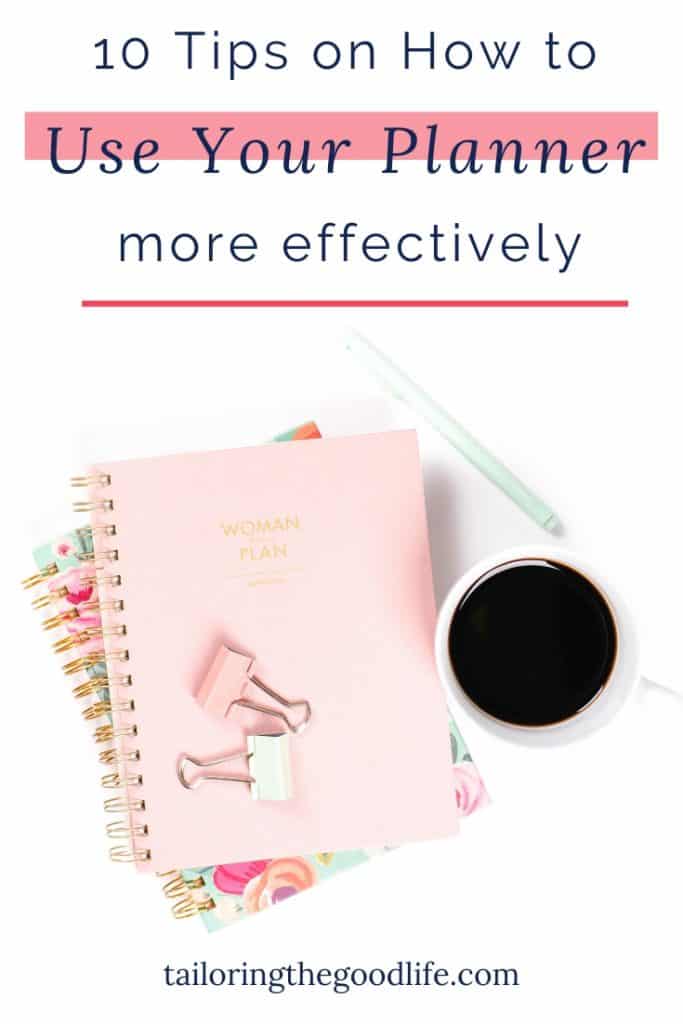 Do you have a planner? I bet you do. You need a place to put your appointments, meetings, birthdays, activities, and everything else you want (or need) to remember, right? What better way to write it in a planner. We all know that writing stuff on a piece of paper doesn't cut it. But do you know how to use a planner for the best results? 
A family planner
When my teens were still little humans, we had a family planner in the kitchen. Everything was written in there. It was such a planner with room for every family member, you know those? It worked perfectly. 
But now that my kiddos are teens and they have more of their own life, I don't need to keep track of everything they need to do. They use their own planner now, mostly for school. Sure, we still do things together and those things need to be written down, but we do that in our own planners. This is the best way for us and it works perfectly.

momAgenda Desktop Spiral (July 2019 – December 2020)
from:
momAgenda
The mom planner
These days, I have my own planner, a mom planner if you want. Technically, it's a business planner, but I also write my personal stuff in there. So it's more an everyday planner for me. It took me a while before I had found my ideal planner, where I could write everything I needed to remember. This year is the second in a row, I'm using this particular planner.
Pick your planner
There are a lot of planners out there, right? And there is a lot of information on how to pick your planner. Just do a google search and you get almost overwhelmed by all the choices. My recommendation is to write down what you want to track in your planner and then go find it. It's much easier when you know what you are looking for, then going through every single planner, see what it has to offer, and then trying to figure out if you need it all.

myAgenda Desktop (July 2019 – December 2020)
from:
momAgenda
Another thing to consider is the size of your planner. If you are a work at home mom, like I am, perhaps you don't need to carry your planner around with you much. You could go for a bigger option. A big A4 or letter-sized planner isn't very handy on the go. So keep that in mind. 
What I think is very handy is a loose-leaf system. You can easily remove or add pages. Plus you can use your original binder over and over again. 
Also, consider the different views. Choose what you think will be most beneficial for you. Be it a weekly view (handy for a bigger planner) or a daily view (for the smaller models). A monthly view is always good to have to see the bigger picture.
Planning tips for an organized planner
So when you have picked out yours, let's see how to organize a planner. I give you 10 planning tips to get you started and to use your planner more effectively.
1. Use one planner
To boost your productivity, it is best to have everything in one big planner. You don't want to go through a home planner, a planner in your handbag, and the app on your phone to see what is scheduled for today. 
As I said, I have a planner at home and I don't bring that with me when I'm out and about. If I need to write down an appointment, I do that in the app on my phone. BUT I write everything down in my planner once a month and look through my app again every Sunday when I plan my week. All this to keep things visible and clear.
2. Plan monthly, weekly, and daily
At the beginning of every month, write down things that won't change, like birthdays, vacations, and admin tasks. Or the dates your kids need to attend sports events or performances.
Every Sunday evening, I sit down and plan my week. What deadlines need to be met? And I look through my phone to write down my appointments. 
Break up your weekly tasks into daily to-do's. I do that at the end of my day, I plan for the following day.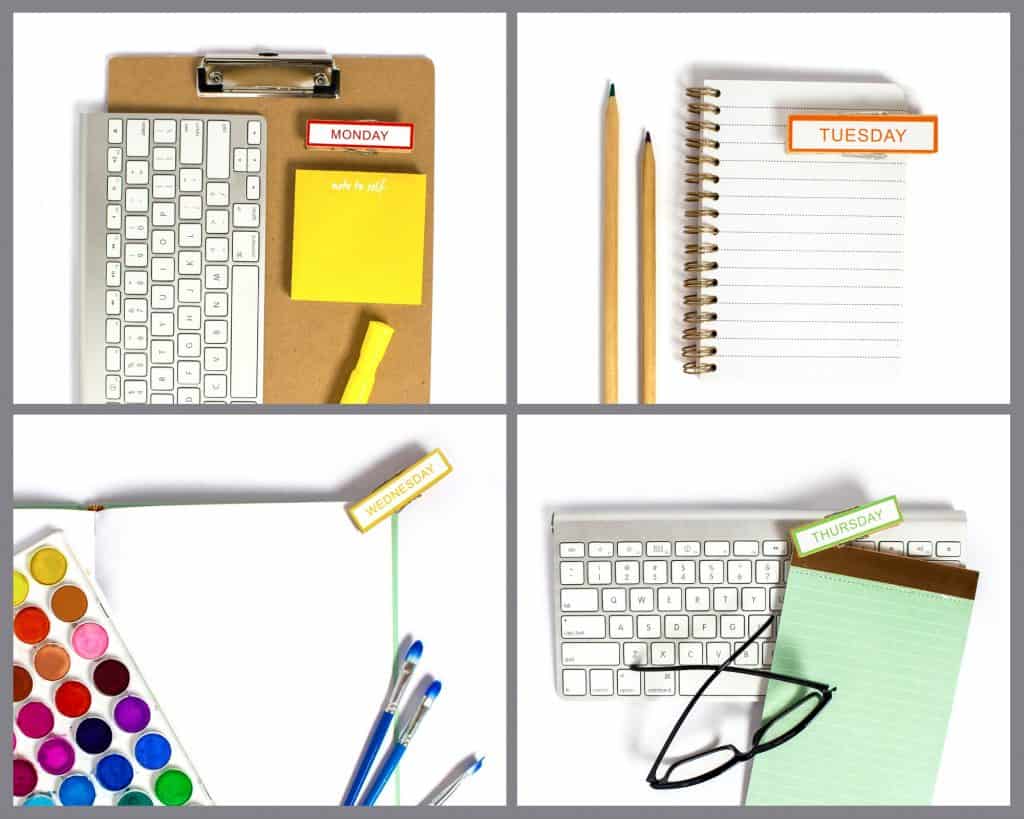 3. Write everything in your planner
To keep a sane mind, to know what your tasks are and to not forget anything, I like to write everything down. From tasks, I need to do for my blog, to appointments I need to attend with my family or myself. I also write down things like going for a walk as a self-care activity. Just as a reminder to do it. Otherwise, in the hustle and bustle of daily life, things like self-care are being forgotten.
4. Easy access
I like to have my planner open next to me when I work. Especially when you have a tight schedule or you need to be somewhere at a certain time, you want to check your calendar without needing to open it every time.
Remember, your planner won't give you a notification that you need to go for your appointment with the dentist. Of course, you can always set an alarm on your phone early in the morning, but seeing at a glance what's next during the day, is surely a nice thing. 
5. A schedule and to-do lists
Whether you want to use an hourly schedule or just a bullet point list for your days, is a personal preference. My planner has bullet points for the tasks I need to do each day. I have a section for appointments and a section for notes.
Because I'm a person who likes a fixed schedule (on Mondays, I have these tasks, on Tuesdays, I do this, etc.) I don't need to break it up by the hour. I just write down my tasks for the day and I check them off once completed. 
Outside of these tasks, I have a few running to-do lists. Whenever I have time to spare, I can just check these lists and see what I can do. 
6. Different sections in your planner
Besides the usual calendar and notes, consider different sections in your planner. Think about  sections for your
Finances
Meal planning
Family time
Goals
Habit tracker
Gratitude
To-do lists
Inspiration
Passwords
Quotes
Ideas 
And more
7. Color coding
To keep track of the different areas in your life, you could use color-coding for the things you write down. I use a blue fineliner for my work tasks, a green one for my appointments, and a pink fineliner for personal stuff. You could also use highlighters in different colors to distinguish between the different tasks if you want to use your favorite pen to write with. Color-coding makes it all more clear.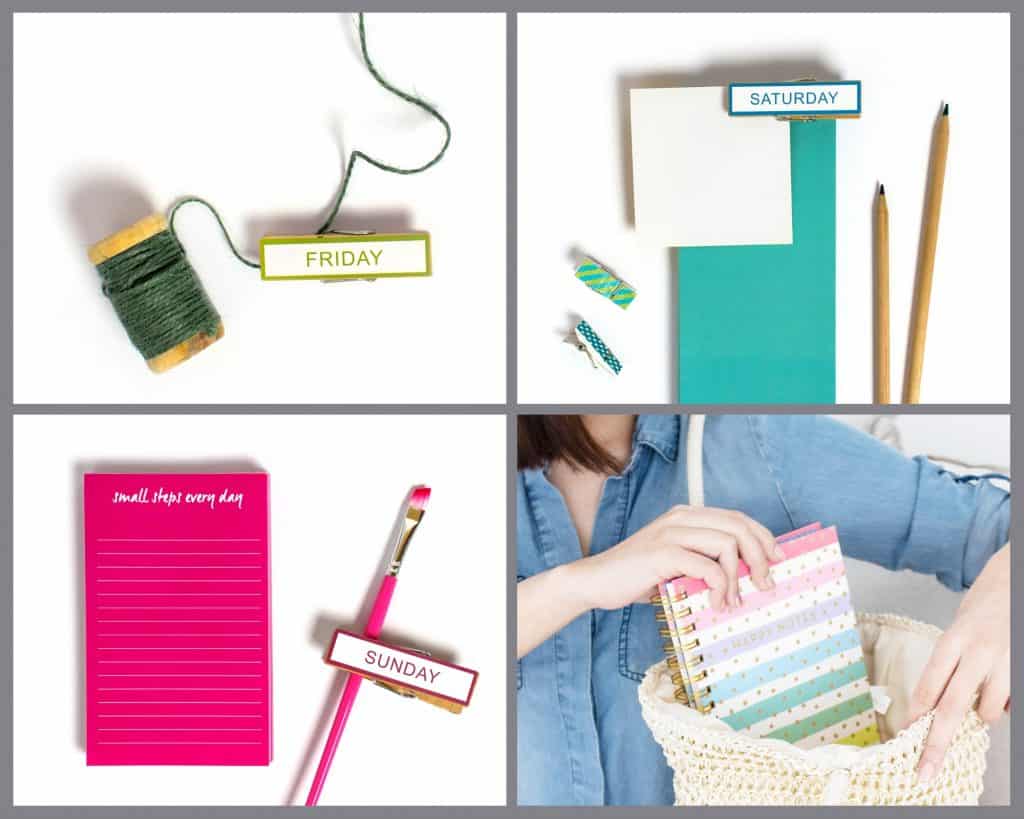 8. Use time-blocking
Another great way to get organized and using your planner to the max is time-blocking. Especially helpful, when you use a time schedule. Time-blocking is a great way to organize your tasks and it prevents you from multitasking. This will boost your productivity.
9. Word of the year and your goals
Your planner is also a great place to remind you of your word of the year. You could print it out on a piece of paper and use that as a bookmark. Make sure you laminate it to keep it sturdy and from getting dirty and tearing. Having your word of the year on a bookmark like that, will remind you every time and stimulate you throughout the day. 
Write also your goals in your planner. Having them written down in a place where you can see them, will make you want to work on them regularly. For example, breaking your goals up into monthly bits and adding them to your monthly planning pages, gives you the opportunity to add the tasks to get closer to reaching your goals into the weekly and daily pages. That way, you work on your goals every day. And you get closer to reaching your goals one day at a time.
10. Plan me-time and self-care
Don't forget to plan in me-time. Remember, self-care is just as important as any task in your planner. You don't need to fill in just yet what your plans for self-care are. Just mark it in your planner every day. Even if it's just 30 minutes to read a few pages in your book or at the end of the day, take a "clearing-your-head" walk.

Hopefully, these tips will help you set up your planner and how to use your planner more effectively. If you want to read more on this subject, check out these great articles.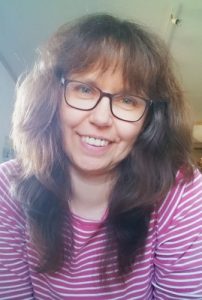 Hi, I'm your time managing and organizing best friend. I am a mom of 3 teenagers and married to my best friend.
I love to show you as a working mom myself, how to juggle your time using routines & schedules and give you time managing tips.