This post may contain affiliate links for your convenience. If you click such a link and make a purchase, I may receive a commission at no extra cost to you. As an Amazon Associate I earn from qualifying purchases. This is one way I am able to keep my blog up and running. For more information, see my disclosure policy here
Do you get tired of all the drama in your life sometimes? Drama at work, drama in your kids' lives, and drama between friends or family members. There are all kinds of drama and you probably want to stay away from drama altogether.
Last year, one of our teenagers got caught in the drama at school. Or at least it was going on in a group of classmates on Snapchat. She got upset, made screenshots to show me, and said it wasn't the first time this happened. We talked about it, and she decided to leave the group. She didn't want this drama in her life, and I'm so proud of her. It was a very mature decision.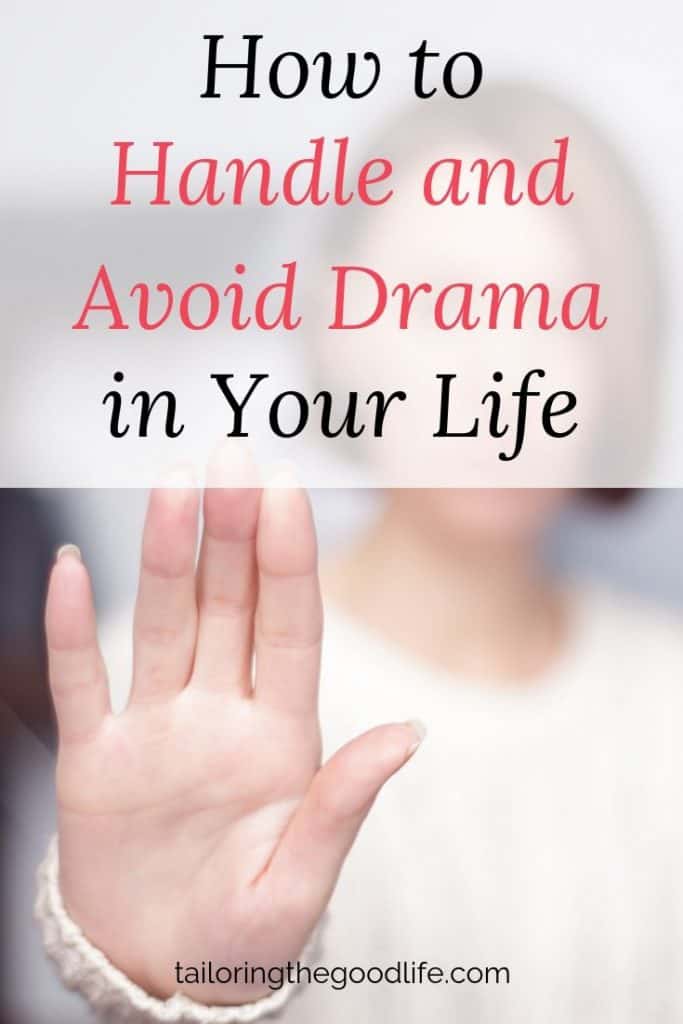 Recognize the drama
Little kids
Sometimes, it's very obvious, and you see the drama unfold before your eyes. A good example of this is a little kid having a temper tantrum and throwing himself on the floor, kicking and screaming. And for what? Usually something like not getting his way. And when kids start to act this way, there is little mom can do to stop the drama.
You may roll your eyes and think, "Oh, come on". Or maybe you chuckle a bit. Luckily, my kids never did that. They always have known, this was not the right technique to get their way, haha!
Adults
But tamper tantrums are not just for little kids. Adults do have something similar: being a drama queen (or king). Usually, these people are being loud and behaving awful.
And then there are the people that try to drag you into their misery. Everything that's happening to them was "never their fault or responsibility" and all they want is your sympathy. And that's understandable. But when they want it over and over and over again, then it's becoming irritating. They keep pulling you in, in their drama again and again. And that's when you ask yourself how to deal with drama, right?
You have to be careful not to get sucked into it all. People that cause all this drama don't wanna let you go. They need people to bounce off the drama they create. And what better person than the gullible one that listens and nods yes all the time, right?
Don't be that person. It's not healthy for you, and the drama queen/king is better off without you responding. They need to let it go too. And if you keep listening to them, they don't get that chance, right? It's more about how to eliminate drama instead of how to handle drama.
Drama and our teenagers
Remember the time when you were a teenager? Talking with your friends about boys, your never understanding parents, and that one teacher that is "so lame". We had our drama in our days, but today with Snapchat, Instagram, YouTube, and Facebook, the drama is unfolding on a whole different level. It's easier for teenagers (and us too, let's be honest) to act differently than they would when being face to face. Acting like a drama queen (or king) becomes easier.
When I was a kid, we had this one girl in our class that would always rock the boat. She was a real drama queen and always wanted everyone's attention. I tried to stay away from her, I didn't want anything to do with her.
But staying away isn't that easy these days. It's not just you going home and that's that. People follow you (and our kids) everywhere. So staying away from drama is harder, especially on social media.
How to deal with drama
Sooner or later you get sucked into some sort of drama. Whether you like it or not, whether you see it from the start or maybe realize it later on.
How do you handle the drama in your life? There are a few things you can do:
Try talking to the person causing the drama. Is there something you can do for her? Maybe when you really listen and give her a solution, the drama melts away. But remember, keep your head cool, and don't let yourself be dragged in.

Stay calm and don't respond (too much) to all the stories the drama queen is ventilating. It could be she will stop if she doesn't get the desired reaction from you.

Plain and simple ignoring all the fuss is a way to deal with the drama. Just hear the drama queen out and pivot the conversation to a totally different subject. Chances are she follows your lead and a nice conversation comes out of it all.

Photo Credit: https://www.etsy.com/shop/BlockMerch
What a fun quote to go on a shirt!
Photo Credit: https://www.etsy.com/shop/TheBeardedMugMan
How subtle do you need to be? Perfect gift for that one mom whos teenage girl is a drama queen.
Photo Credit: https://www.etsy.com/shop/SpaceChickDesigns
What a fun and retro-looking t-shirt! Let's inject some self-criticism with this trendy shirt
How to avoid drama in life
We can agree on one thing. Rather than deal with it, we want to avoid the drama altogether. We don't need toxic people in our lives.
Here are a few tips on how to avoid the drama:
When your friend is constantly complaining about everything and everyone, that is exhausting! Re-evaluate the friendship. What are you to her? A real friend or maybe just a sympathetic ear? Are your needs met in the relationship? Really think it through whether you want to continue the friendship. Or is your time better spent with real friends?

Just say no. Sometimes you know a conversation will lead to a lot of drama. With the first sign of drama, interrupt that person and just say, "no thank you, I don't want to get dragged into this". You can even go a step further and walk away.

Choose with whom you engage. And that means online and offline. Sometimes you know from the moment you meet someone, they love a bit of drama and gossip. Think twice whether you want to spend a lot of time with them or you want to keep a healthy distance.
Same applies to, for example, Facebook groups. Do you wanna get sucked into people's drama all the time? If you're not feeling some positive vibes and all you read about is people's problems and issues, leave the group. So much better for your own mental health.
Helping our teenagers with drama
The last thing I want to address here is our kids and their drama. As I said earlier, my teenager was smart enough to leave the drama behind in this Snapchat group.
Try to let your teenagers work things out themselves. It prepares them for adult life and teaches them to stand up for themselves. But always be there for them when they want to talk about things. Don't feed into the drama, but try to take a step back together and look at it all from a distance. What's it really about, and how can your teen help in a positive way? If nothing else, maybe they need to step back. Taking the decision themselves, with your support, gives them the confidence they need, whether they are the drama queen/king or they encounter one.
Let's recap:
Drama is all around us, in real life and on social media.
Dealing with drama:
talk about the drama with the drama queen or king
stay calm and don't respond
ignore all the fuss
Avoiding the drama:
re-evaluate your friendship with a drama queen/king
say no thanks and walk away
choose with whom you wanna engage with
I hope you can stay away from drama. And if it does come your way, you know how to handle it. Cause who has time for drama in their life, right?
Wanna help others to handle and avoid drama? Pin this post to Pinterest or share it on Facebook. I thank you for spreading the word.
Other posts you might enjoy: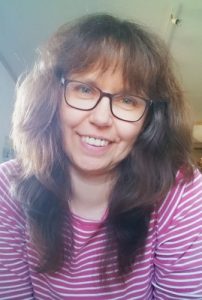 Hi, I'm your time managing and organizing best friend. I am a mom of 3 teenagers and married to my best friend.
I love to show you as a working mom myself, how to juggle your time using routines & schedules and give you time managing tips.