This post may contain affiliate links for your convenience. If you click such a link and make a purchase, I may receive a commission at no extra cost to you. As an Amazon Associate I earn from qualifying purchases. This is one way I am able to keep my blog up and running. For more information, see my disclosure policy here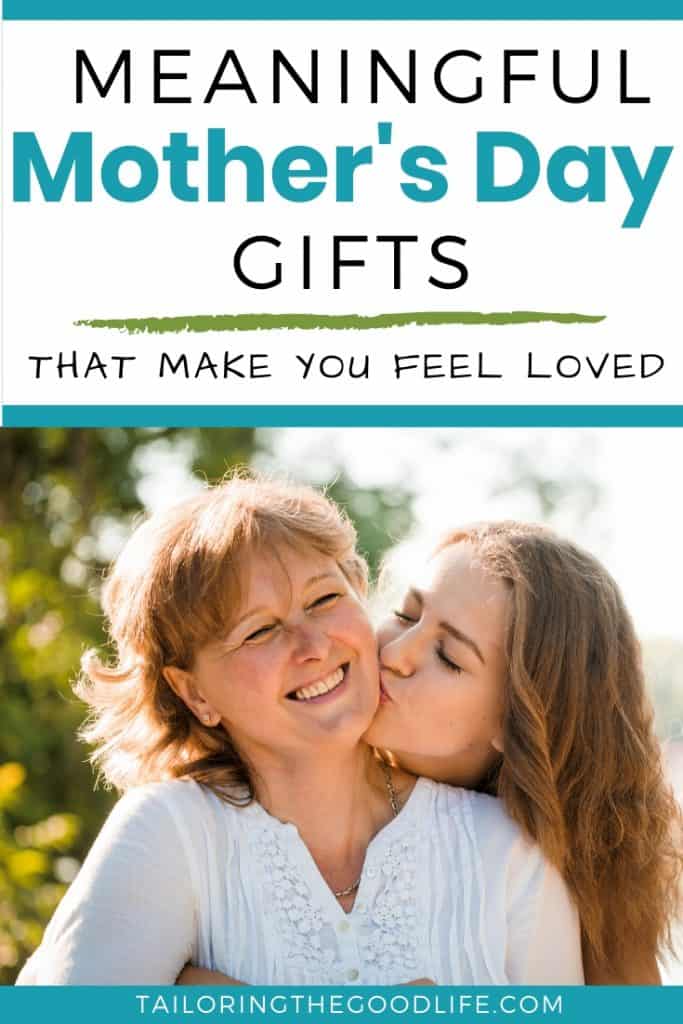 Back in the day, when our kids were just toddlers and grade-schoolers, they would make the most adorable crafts for Mother's Day, right?
I have gotten my share of drawings, paintings, boxes, and pots. And even self-made jewelry and key chains. I loved it all. Those were all meaningful Mother's Day gifts to me. It's so much better than something bought, don't you agree?
Mother's Day and teenagers
But when kids grow older and become teenagers, they are not that eager anymore to do some craft for mom. Although Pinterest is full of Mother's Day gift ideas, that is a bit more challenging and perfect for teens to keep them busy.
Chances are they don't want to do that. And that's OK. The really meaningful Mother's Day gifts are those that are given with the heart, right? Not because they have to make something for mom.
But if they're up to it and love to do some crafting, just look on Pinterest: "Mother's Day crafts for teens", and a whole bunch of ideas come up.
Truly meaningful Mother's Day Gifts
Another way to go for your teens is giving mom time, thoughts or activities. Don't you agree that those are truly meaningful Mother's Day gifts?
Especially in their teenage years, kids tend to go more and more their own way. Spending time with their friends, sleeping a lot (at least my kids do, especially in the weekends), and participating in activities like sports and art class. They don't need us as much anymore as they used to. And that's good; it's only natural.
That's why it's extra special when they want to spend some time with their mom, right? I know I love to spend time with my kids. Talk with them and get to know how they feel and think about certain things.
So a Mother's Day gift doesn't have to be a thing. Something they made or bought. The most precious they can give you is their time and attention.
Here are a few examples on how they can give mom some of their time.
1. Make all meals
They can commit to making all meals on Mother's Day. Breakfast in bed, a nice lunch together, and a delicious dinner to end the day.
2. Bake a cake
Let them bake a cake if they like to do that. I always get a yummy cake on Mother's Day. And I love it, finger-licking for sure! And for bakery afternoons together wish for this awesome personalized apron too!
3. A special letter
You can ask for a letter where they tell you what you mean to them. This goes on my wish list. I love the idea of a handwritten letter like this, just like I love their little notes too.
4. Selfmade vouchers
Vouchers for tasks to take over from you are also a great gift. Once I got an envelope with a bunch of vouchers from our oldest. Things like ironing, unloading the dishwasher, and tidying a room were on them. And also a big hug and a cup of tea made by her. So sweet!
5. Me-time
They can give you extra time for your hobbies. Or maybe a nice massage done by themselves or a real masseuse. Real me-time for mom.
But what about some time spend together?
6. A spa day
Have a spa day together. You can do that at home or treat yourselves to some time at an actual spa facility. Let yourselves get pampered and eat a healthy lunch together.
7. Movie or game night
Schedule an evening of movies or board games and let mom pick the movies or games.
8. Explore a city
Explore a city together. Go shopping, visit some museums, and do some sight-seeing while riding a bike through the city.
9. Rock-climbing!
Go indoor rock-climbing together. Perfect for the somewhat more sporty mom. Or some other sports of course!
These are just a few ideas, but you catch the drift, right? It doesn't matter what you do as long as you do it together. Spend time with your teen. That's one of the most meaningful Mother's Day gifts you'll get from your teenagers, the gift of their time. Before you know it, they fly the nest, and you can look back at some wonderful times.
What do you wish for coming Mother's Day?
Other posts you might enjoy: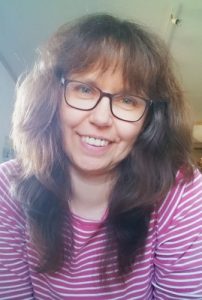 Hi, I'm your time managing and organizing best friend. I am a mom of 3 teenagers and married to my best friend.
I love to show you as a working mom myself, how to juggle your time using routines & schedules and give you time managing tips.