This post may contain affiliate links for your convenience. If you click such a link and make a purchase, I may receive a commission at no extra cost to you. As an Amazon Associate I earn from qualifying purchases. This is one way I am able to keep my blog up and running. For more information, see my disclosure policy here
Do you have a bucket list? To be honest, I don't, not yet. Maybe you need bucket list ideas to start one? I was thinking about all of that because my 15-year-old daughter said she wanted to learn how to do sign language. It was on her bucket list.
She has a long list together with her BFF. Things like, go on a double date, learning sign language, and swimming with turtles are on her bucket list. I love that. It means she's thinking about her future, what she wants to do, what she wants to experience. And I hope she takes that concept with her in life. I believe if you have a goal, you live your life intentionally. You know what you want and you are prepared to work for it.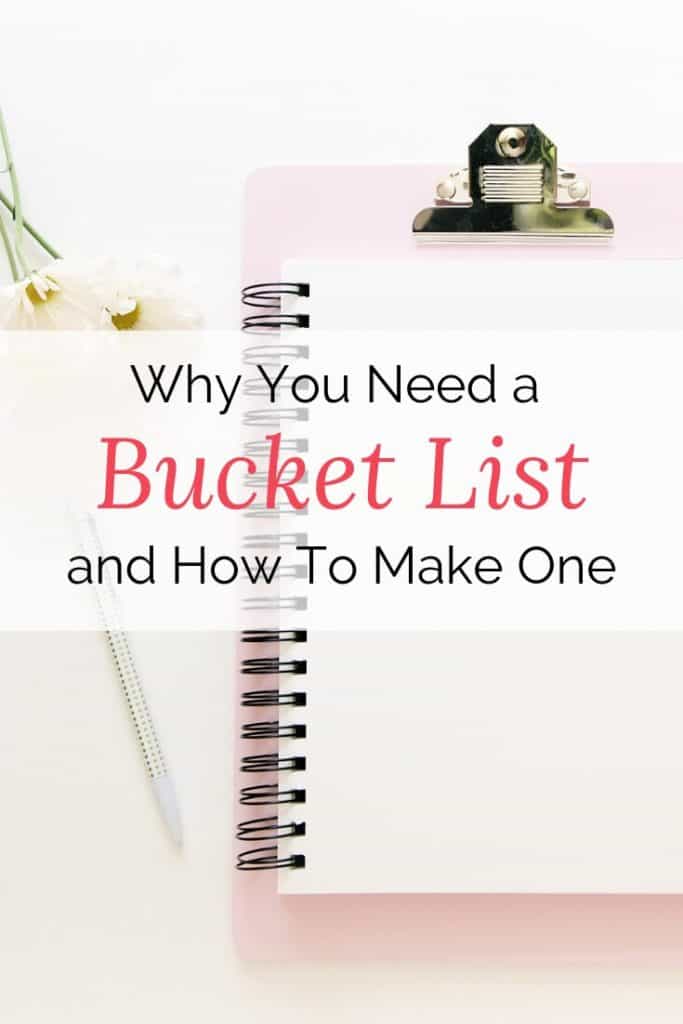 Like in that movie, The Bucket List with Morgan Freeman and Jack Nicholson, my dad was dying of lung cancer. He didn't have a long bucket list but there was 1 thing he wanted to do before he died: visit his nephew in the US (he lived in the Netherlands). And he did. A month after he got home, he passed away a happy man.
Make your list not because you are dying but because you want to live! – Annette White
What in fact is a bucket list?
Simply said, a bucket list is a to-do list for life. A list of goals you want to reach or things you want to accomplish in life. You can also create a bucket list for a year or before you turn a certain age.
But what is the difference between a bucket list and goals you set and want to reach?
In my opinion, the things you set on your bucket list are more about adventures you want to experience and dreams you want to fulfill.
From your bucket list, you set your goals. How are you going to fulfill your dreams? What do you need to do to experience those adventures?
Why do you need a bucket list?
You know we all have those "big things", we want to realize. Those dreams and things we want to do or experience, those are already in the back of our minds, right? But do you act on them? Probably not. They are just there. "But someday…" yeah, really?
Why not write down what your dreams are, what you want to do in life? Get them out of your mind and into writing. Chances are you will act on them sooner. And why wait until you are retired or until the kids have flown the nest?
Go make those dreams come true while you still are healthy, physically and mentally. Plus you never know what your financial status will be in 10 or 20 years, right? Don't let your life pass you by while you are dreaming to do those big things.
Now because we are already matured and have our youth behind us, that doesn't mean we no longer have dreams. Things we want to do in life or aspirations, right? Maybe our dreams are even more clear now, now we have some experience under our belt.
Maybe you want to become more productive. If that is the case I have a questionnaire with 12 questions you can ask yourself. The answers lead to a more productive life. And when your days are more productive, you have more time to do other things on your bucket list.
Just click the image below and it will download for free!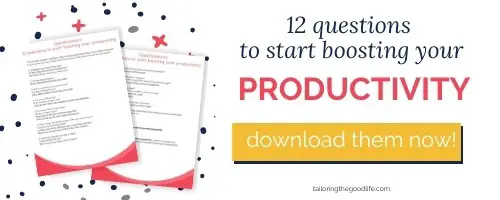 How do you make a bucket list?
It's really not that hard. First, you need a place to put your list. Think about a notebook, a Word document, or a Google Doc. What about a list on your phone or using a notes app? There are even special apps and online communities for keeping your bucket list. There is something to say for the accountability that goes with those communities.
But you don't have to make it so fancy. My daughter and her friend just use a simple school notebook.
And then it's about getting those dreams and aspirations onto your list. Don't be scared to dream big but don't forget about the little things too. You can put all kinds of things on your list. Small or big, easy or difficult, short term or long term.
Bucket list ideas
There are several kinds of bucket lists you can make. Let's take a look at a few of them.
* Personal bucket list
Here you write all of your dreams for yourself. What you want to do with your life.
* Family bucket list
What do you want to do, see or try with the whole family? Maybe you want to plant a tree for each family member. Or take a class together?
* A couples bucket list
You can also have dreams for you and your partner. Maybe you even have some of the same dreams from the time before the kids were born. Write them down and work on fulfilling them together.
* A travel bucket list
Most of us have a few places (or maybe even a long list of places) we want to visit, right? Put those places on your travel bucket list.
If you think of it, you can create bucket lists for all sorts of things you want to do. Like fun things, see special movies or do popular activities. In fact, the sky is the limit here.
You have your bucket list, now what?
If you have all your dreams and ideas on your bucket list, it's time to act on them. No point in just making it and putting it aside.
You need to take steps to complete the items on your list, to check them off. That's where goal setting comes into the picture. Some items are easier to accomplish like taking a special cooking class and don't need too much planning. For other dreams, you really need to prepare and plan in advance, like going on a round trip in Europe. You even need to save some money, right?
You can always add due dates to the items on your list. It could be a great motivation to check off and to keep following your dreams.
Update your bucket list
Keep your list updated at all times. That means checking off what you have accomplished. But also writing down new adventures you want to experience.
If you need a little help putting together your bucket list, I have a list with 15 Questions to Jump Start your Bucket List. Just click the image below and it will download for free!
Now tell me, do you already have a bucket list? Would you want to make one? And what would definitely be on it?
Love to hear from you.
Other posts you might enjoy: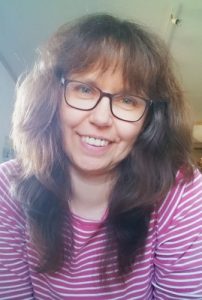 Hi, I'm your time managing and organizing best friend. I am a mom of 3 teenagers and married to my best friend.
I love to show you as a working mom myself, how to juggle your time using routines & schedules and give you time managing tips.