This post may contain affiliate links for your convenience. If you click such a link and make a purchase, I may receive a commission at no extra cost to you. As an Amazon Associate I earn from qualifying purchases. This is one way I am able to keep my blog up and running. For more information, see my disclosure policy here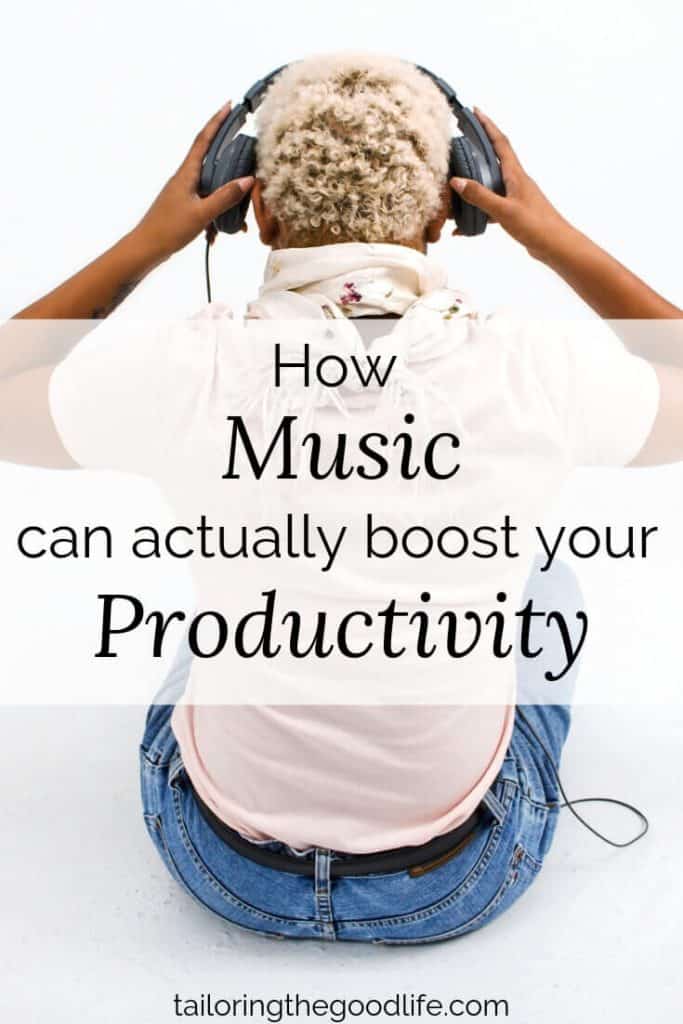 What kind of music do you like? Is that also the music you would love to work at? Think about it, if you need to concentrate you might need different music then when you do household chores.
When I need to concentrate and think, I don't want any distractions. And that includes music. Believe me, I have tried music to boost productivity.
In my school and college years, I studied best with total silence. And I still have to have silence in the house to do courses or write blog posts.
But when I'm behind my sewing machine or ironing, I need some uplifting and cozy music. These days I like to listen to Spotify where I can make my own playlists.
Do you also like energizing music while working on your creative project for your business or doing household chores? Check out the Productivity Bundle in the shop. It has the Spotify playlist with all kinds of uplifting music.
Why music can help you concentrate
If you need to focus on a job, it's best done when you're in a good mood, right? Uplifting music can help your mood. Otherwise dull tasks become more pleasant when you're being "distracted" by music (like the ironing I talked about earlier).
But sometimes it's also better to listen to music (preferably without lyrics) while you need to concentrate instead of getting disturbed all the time by others talking in the same room. Headphones provide a solution to this situation.
Everyone is different
Of course, everyone is different. What works for one person, doesn't have to work for someone else.
Two of my teenagers work best on their school tasks with music coming from their phones. Luckily they both use earbuds. I think I would go totally insane having to listen to their "uplifting" music. My other teen needs quiet while doing homework, just like me.
It all has to do with being able to concentrate and staying focused on the job at hand, right?
Dr. Teresa Lesiuk did some research and her conclusion was that "quality of work were lowest with no music, while time-on-task was longest when music was removed". Interesting, don't you think?
Kinds of music to boost productivity
This has also to do with what kind of music you listen to and the level of concentration that's necessary.
*Music with lyrics
When you really need to concentrate, it's best to avoid music with lyrics. It's like multitasking for your brain. Unintentionally, you listen to the song, maybe even humming along. So music with lyrics is more for those tasks where you don't need to concentrate on a higher level.
*Classical music
Piano music can be stimulating enough to get you focused on your tasks. Or try some guitar music or jazz music. And even the real classics like Vivaldi, Mozart and Bach can help you here.
*Nature sounds
How lovely is it to listen to flowing water, the rain or the ocean. But also hearing the wind blowing softly through leaves or forest sounds.
*Video game or movie music
Some people like to listen to video game or movie music to help them concentrate. But most say also, they prefer music without lyrics.
*Coffee shop sounds
It's not always music we want, right? Sometimes I like to "listen" to the natural sound of a busy coffee shop. Especially when I'm alone and need some "company".
Music can be a great way to get more productive during our day. And that's the goal at the end of the day, checking off your tasks before the clock says it's time to relax and spend time with your family.
Where do you find the right music to boost productivity?
There are a lot of ways how you can listen to music. Here are a few:
the good old radio
YouTube
Spotify
Pandora (only in the USA)
Brain.fm
The beauty with YouTube and Spotify is that you can make your own playlists. That way you can always listen to the right music at the right time.
In the shop, you can find The Productivity Bundle. In it is a playlist with more than 25 songs to boost your productivity.

I would love for you to share what kind of music works best for you when you need to concentrate and want to boost your productivity. Or do you need silence, like a lot of people do too?
Other posts you might enjoy: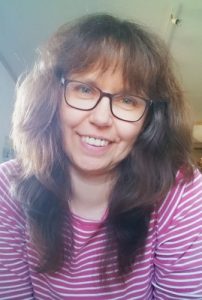 Hi, I'm your time managing and organizing best friend. I am a mom of 3 teenagers and married to my best friend.
I love to show you as a working mom myself, how to juggle your time using routines & schedules and give you time managing tips.