This post may contain affiliate links for your convenience. If you click such a link and make a purchase, I may receive a commission at no extra cost to you. As an Amazon Associate I earn from qualifying purchases. This is one way I am able to keep my blog up and running. For more information, see my disclosure policy here
Raising kids. We all agree we need to teach them those all-important life skills, right?
But have you ever thought about the next step? We teach our kids household skills, to be responsible with money, and to clean their rooms. However, it's also important that they get the chance to put it into practice. We need to give them that chance, although they won't always see it that way, right? They would probably see them as boring chores!
Why we want to delegate these boring chores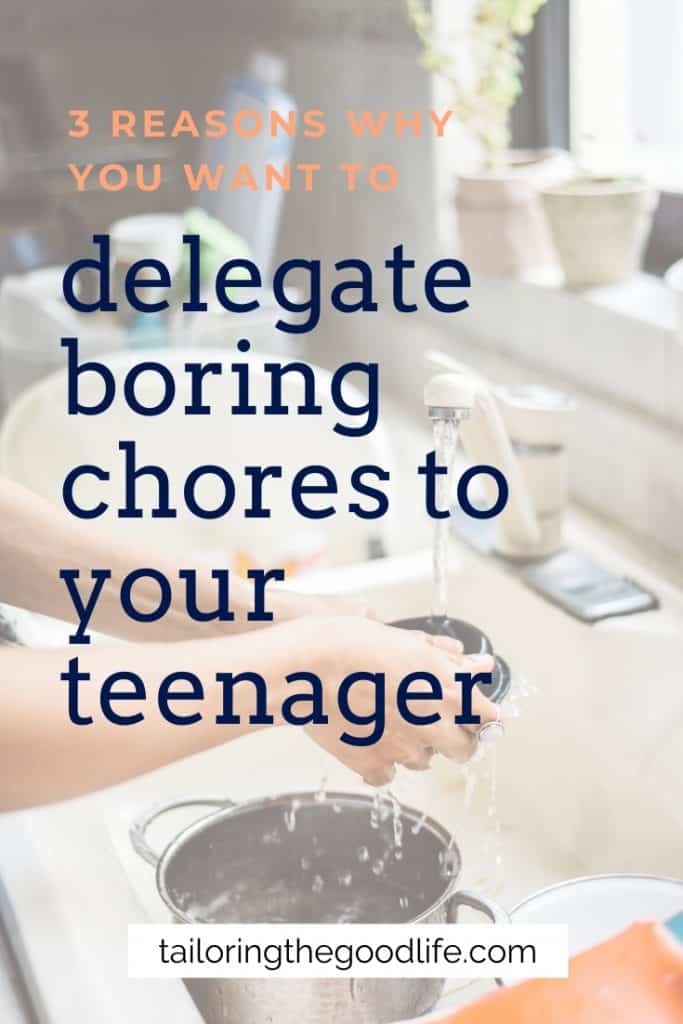 There are a few good reasons why we want to delegate the somewhat boring chores to our lovely teens and tweens. Yes, sometimes it's done quicker and more to our standards when we do it ourselves. But we want to raise responsible human beings, right? So let's do this for the following reasons.
1. Learning to take responsibility
If you delegate a chore you give the responsibility to your teen to get that job done. They need to learn how to handle such a responsibility. Delegating a task is perfect for this learning process.
2. Learning to plan
When your teen gets the responsibility, the task to clean the bathroom, for example, you always want to give them a deadline: clean the bathroom by Friday. They now need to plan when they are going to clean the bathroom. They need to look at their school assignments, sporting activities, and socializing with friends. Teaching planning skills is a big reason why you want to delegate tasks. To help them go through the (in their eyes) boring chores learn them to be mindful about it.
3. Freeing up your time
A big advantage of delegating those boring chores and tasks for us moms, is that it's freeing up our time. We can use that time to spend with family or friends. Tasks get done quicker when you do them with more people. The more hands, the lighter the load, right?
You can also spend your free time to practice some much-needed self-care. Read a good book, bake a cake, or do some bullet journaling. What about a long walk with the dog?
When do you want to delegate?
As I said before, it's important to give your teenager a time-frame. When you want the task done.
Don't ask him/her if they could please mow the lawn or unload the dishwasher now. You wouldn't want that either, right? And especially teenagers are reluctant to do chores when you ask to do them right at that moment. So delegate in advance.
In our family, we have a big chores board in the kitchen with the 4 tasks of cleaning the main areas in the house: the kitchen, the living room, and the 2 bathrooms. Plus a bunch of smaller tasks like extra vacuuming and cleaning the birdcage. Every Sunday evening, we sit around the table and everyone chooses one main task. The rest of the tasks are being assigned amongst us as well. On the board is also the deadline when the task is due. Works like a charm.
Pick a time when likely the whole family is together and assign tasks or let them pick what they want to do. The thing with teenagers is, you have to remind them once in a while to look at the chores board so they don't "forget" to do their tasks. Just a friendly reminder, nothing else.
Which tasks can you delegate?
Besides the usual household chores, you can delegate other more unusual tasks too. Think about chores or tasks like deep cleaning the oven, stacking wood for the winter, or giving the dog a bath. Tasks that need to be done, once a month, quarter or even once a year.
In such cases, we like to give our kids some extra money. Not as a bribe or something like that but more as a thank you. For helping out in the house, in which they live too (you know the usual tasks), they don't get anything extras besides their weekly allowance.
I read an article once, a long time ago about paying our kids to do chores. This family paid their teenagers for jobs they would otherwise hire someone to do that job. I thought that was a great idea and implemented it when our kids became teenagers. But of course, that's for everyone to decide for themselves.
To keep track of everyday tasks, due days, and the person responsible, I made for you and your family the same chores board like the one hanging in our kitchen. Only a little bit fancier, to be honest. Just click the image to download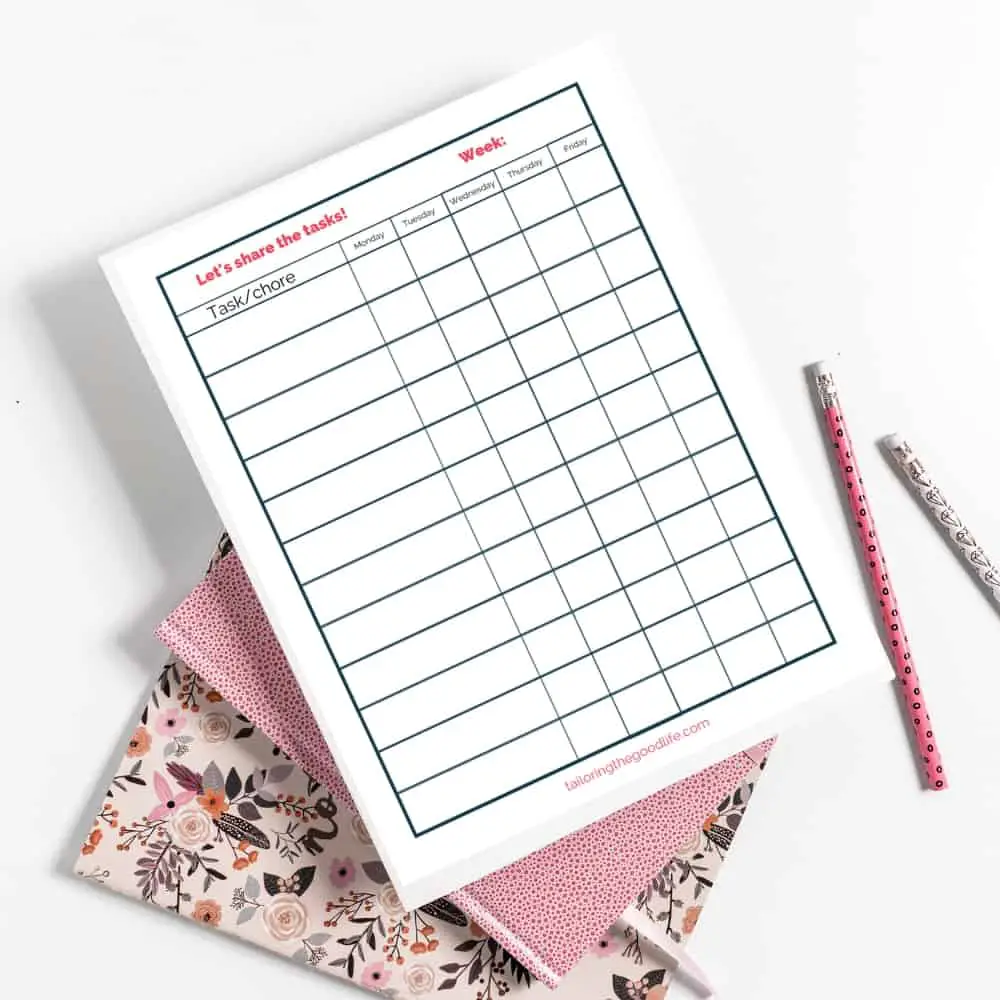 Other posts you might enjoy:
Would love to find this post again? Pin it to your favorite Pinterest board.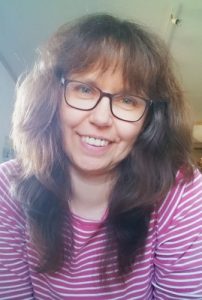 Hi, I'm your time managing and organizing best friend. I am a mom of 3 teenagers and married to my best friend.
I love to show you as a working mom myself, how to juggle your time using routines & schedules and give you time managing tips.