This post may contain affiliate links for your convenience. If you click such a link and make a purchase, I may receive a commission at no extra cost to you. As an Amazon Associate I earn from qualifying purchases. This is one way I am able to keep my blog up and running. For more information, see my disclosure policy here
As parents we all want to protect our kids, right? That's our parenting instinct. We don't want anything bad happening to our children.
I remember the first time our oldest daughter fell and hurt her knee. I remember it so well! Thinking, oh no, my poor baby is damaged! As if she was a precious little China doll. She was absolutely fine with it, proud even of her animal band-aid. She is a teenager now and may I say, still a bit clumsy, haha!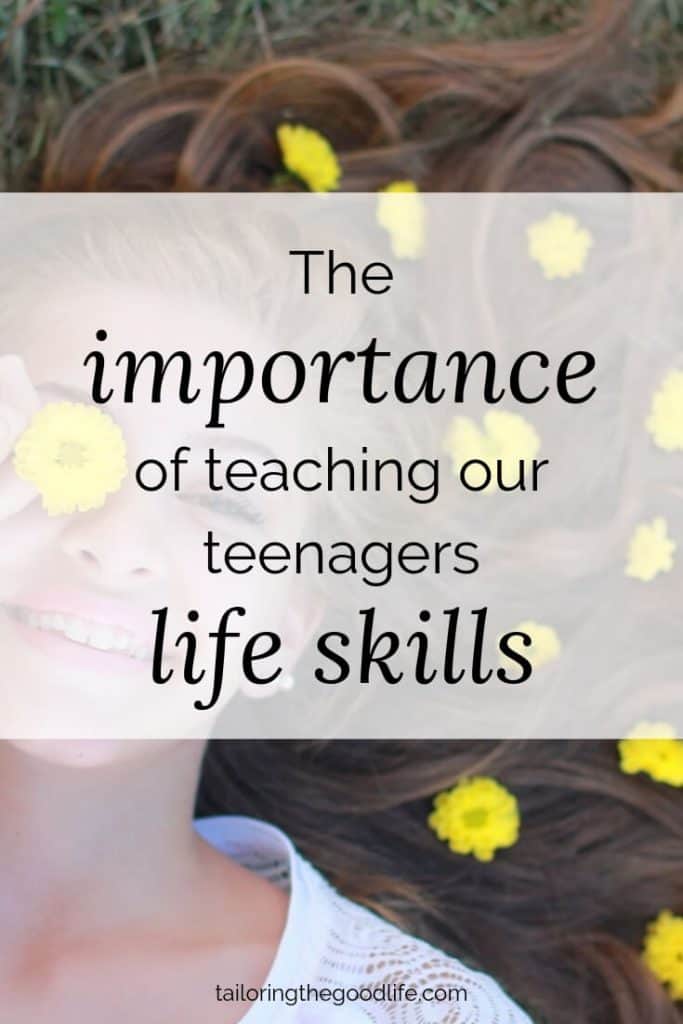 The importance of teaching essential life skills to our kids
To help our kids cope with everything happening in the world, they need some essential life skills under their belt. We need to teach them those skills. It's necessary so they can stand on their own two feet when they are a young adult. But it's good for our own peace of mind too. Knowing we raised them well and send them into the world with the ability to make something of themselves. That's our job as a mom and dad.
Which life skills to teach them?
There are a lot of life skills and basics our kids must learn. Here are a couple of skills, I think are important:
managing money
running a household
preparing a healthy meal
dealing with an emergency
personal hygiene and exercise
overall responsibility
helping others
problem-solving
behaving themselves in (digital) society
You can divide them into categories (like Beth did in her blog post here) and take it from there.
Incorporating it into daily life
It's best to find situations where you can easily fit learning a skill in daily life. Don't just do it yourself but recognize a learning moment. It's much more fun for both you and your teen. Rather than saying, "let's carve out some time on Saturday to teach you how to do laundry". Go with the flow of daily life and ask if your teen can help you fold the laundry. It could even be a great opportunity to bond and ask what's happening in their lives. They feel appreciated and they feel being taken seriously.
Assigning tasks to practice
If they know how to do a task, you can also assign some tasks. For example, we have 2 bathrooms in our house. Two of my kids deep clean the bathroom upstairs. C cleans the bathroom in the even weeks and A cleans the bathroom in the odd weeks. The same system applies to the bathroom downstairs for M and me. The benefits of assigning tasks are, they see that cleaning is an ongoing thing. And they respect using the bathroom more. Win-win, right?
At what age do we begin?
Of course, we didn't wait for our kids to be teens before we taught them the really basic stuff. Think about brushing their teeth, washing hands after a bathroom visit or saving money in their piggy bank. Those basics are in place long before they enter their teenage years, right?
From the age of 12, coming from Elementary or Primary school, you can introduce more serious life skills.
Here are 5 essential life skills to begin with.
Organizing their schoolwork. Like making a schedule when to do assignments or when to study for tests and exams.
Cooking a healthy meal. Our kids choose every week what meal they want to prepare and cook from the meal plan. They also join in the decision what to put on the meal plan.
Being responsible with money. If they want to buy something expensive or more costly, they have to save a certain amount from their allowance. My kids have their own banking app which gives them access to their own bank accounts. Of course, under light supervision of their parents.
Taking care of younger siblings and pets. There comes a time when you don't need a babysitter anymore. Siblings can stay home alone at some point and you can give responsibility to the older brother or sister. Instruct them well what to do in case of an emergency. Our middle one has diabetes. Both her older ànd younger sister knows how to act when things go south before they call us.
Same with pets. If they wish for a pet, you need to talk about it and explain that they are responsible for feeding, playing with it and going on walks, no matter what the weather is at that moment. And not for a few weeks, but possibly for years to come.
Sex education. Yes, it can be an awkward topic but you rather want them to hear all about it from you, than from their friends or by experience. Agreed? Let's prevent sex becoming the forbidden fruit. We all know how that can end, right? Talk to your teenagers about practicing safe sex and that saying no is cool too. Be open about it, even if they are not ready for it. It's just part of life.
Of course, there are a lot more skills they need to take with them into adult life. I would love to know what life skills you teach your teenagers. Let's talk in the comments, ok?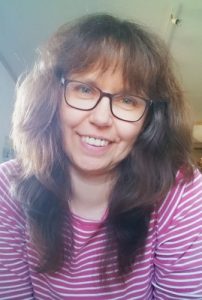 Hi, I'm your time managing and organizing best friend. I am a mom of 3 teenagers and married to my best friend.
I love to show you as a working mom myself, how to juggle your time using routines & schedules and give you time managing tips.