This post may contain affiliate links for your convenience. If you click such a link and make a purchase, I may receive a commission at no extra cost to you. As an Amazon Associate I earn from qualifying purchases. This is one way I am able to keep my blog up and running. For more information, see my disclosure policy here
Are you like me? Never having enough hours in the day. And no matter how good we plan our day, time flies by and we wonder what we did all those hours.
We all have the same 24 hours in each day, right? And sometimes those hours fly by. You take a look at the clock and yikes…it's later than you thought it would be.
To be more productive and spending time wisely, I use, among other things, the Pomodoro Technique. Those 25 minutes (or even sometimes 50 minutes) are over in a heartbeat! I feel like I'm in competition with Father Time. Wanting to crank out as much as possible in those time blocks.
The other day, I wanted to finish this specific task within the 50 minutes I set for myself to do it. And just when my alarm on my phone went off, I ended my task. That was such a great feeling! Yeah, I'm weird like that sometimes.
But it's important to take or keep control over our time, don't you agree? Especially, to have the feeling of accomplishment, it's nice to know what we did all day. To know whether we used our time wisely (or not).
Time is precious
Time is so precious, you want to spend it on the right tasks and with your favorite people. It's only when you know you have done the right tasks that move you forward, you have a sense of accomplishment and peace at the end of the day.
If I had set myself a couple of things to do one day and I spend most of my hours scrolling through Facebook or Pinterest (which is a big time-suck, let's be honest here), I feel awful and disappointed in myself. Sometimes even embarrassed. Do you know that feeling? This mostly happens on the weekends when the mood is more relaxed and the whole family is taking it easy. Still, I set myself tasks and want to work on my goals. Spending time is important then.
So let's look at what we can do to take control of our time.
Why you want to take control of your time?
When you're not careful time is passing you by. Valuable time. Imagine you have an hour to spend on something that is important to you. For example, to reach that goal you set for yourself. You don't want to waste that hour on Facebook or watching YouTube videos, right? Cause that would make you feel the same as I would feel. You would probably be disappointed, annoyed, and maybe even angry with yourself too.
How do we take control of our time?
How are we going to prevent that feeling? By taking charge. Take matters and your time into your own hands. You can do this by planning your day.
But if you're not sure how long your tasks are going to take you, you want to track your time first. Cause you can plan your days better and more successfully if you know how long things and tasks take you, right?
Write down how much time you spend on your tasks. You can write down when you started a task, how long it took you and if you got interrupted. Really get some insight into how your hours are filled.
In the shop, you can find The Productivity Bundle. In there is a time tracker so you can get clarity on where you are spending time and boost your productivity.
Tracking your time can be a great way to get more productive during our day. And that's the goal at the end of the day, checking off your tasks before the clock says it's time to relax and spend time with your family.
Who and what deserves your time?
From there, you can make adjustments. You get to realize where your power hour(s) lay for your most important tasks of the day.
Same as with tasks, you can also decide who deserves your time. If you love spending time with your teenager going on a bike ride rather than drinking coffee with an old neighbor from years ago, you have that control. Your time is precious and you want to spend it with your favorite people.
Use a time tracker
With the time tracker from the Productivity Bundle, you can monitor where you spent your time. Start with making a plan for your day. You can do that by using time blocks or filling out the printable "Plan for Today", which you can also find in the Productivity Bundle.
When you have your plan, you start working on your tasks and writing down when you start, the time when you are finished, and how long it took you to get things done.
Evaluate your day
After the day is over, sit down with your planner and tracker and see where you were productive. What have you accomplished that day? Evaluate your day and see if you want to make any changes.
When you noticed you procrastinate on some tasks that are important to you, try to beat that.
And in the end, I bet you know exactly how you are spending time.
Other posts you might enjoy: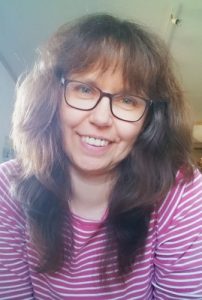 Hi, I'm your time managing and organizing best friend. I am a mom of 3 teenagers and married to my best friend.
I love to show you as a working mom myself, how to juggle your time using routines & schedules and give you time managing tips.