This post may contain affiliate links for your convenience. If you click such a link and make a purchase, I may receive a commission at no extra cost to you. As an Amazon Associate I earn from qualifying purchases. This is one way I am able to keep my blog up and running. For more information, see my disclosure policy here
Whether you are looking for a gift to celebrate Christmas, Valentine's Day, Mother's Day or her birthday, working moms can be hard to buy for. Or as a working mom yourself, it can be hard to give a hint to your loved ones on what gift you would like to get.
Different moms like different things, right? You don't want to give your best friend a coffee gift basket when she is a tea-drinker. Being considerate of her likes and dislikes is only logical. You would like to get a gift that someone has put thought into, am I right?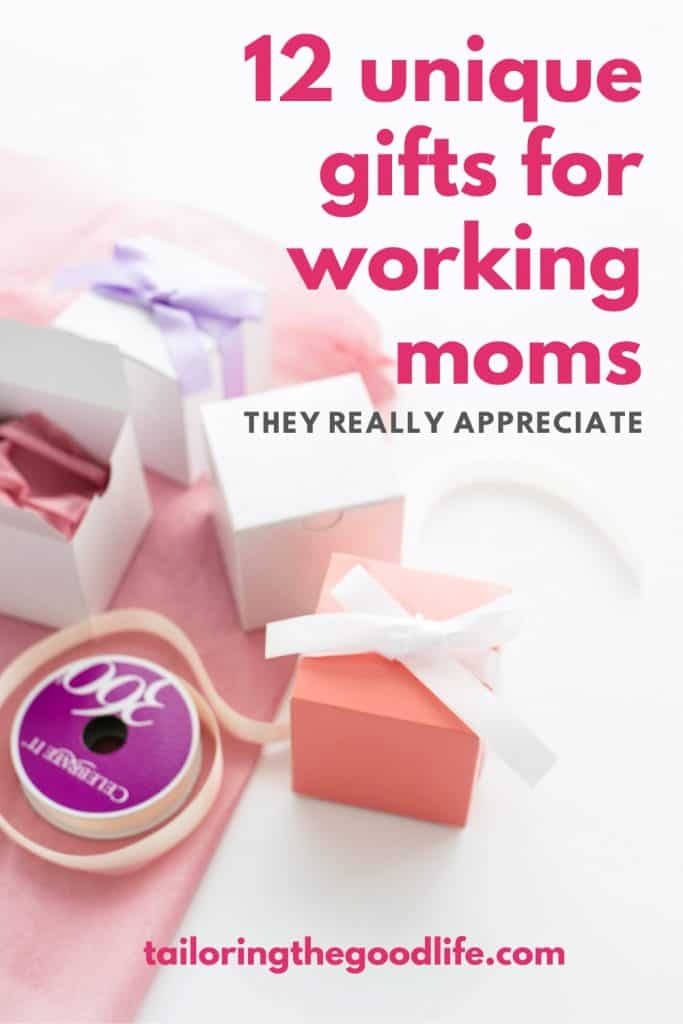 Experiences as a gift
Coming up with a gift a working mom appreciates isn't always that easy. Are you going to buy something for her? Or do you want to give her an experience? Working moms are by definition, busy women. They don't take time for themselves easily and pampering them on their birthday or at Mother's Day with something intangible is a great way to say you appreciate everything they do. 
Some examples of experiences are:
A day out to a Botanic Garden
A family hike and picnic
A family barbeque
A skincare class
Getting her nails done
A professional massage
A spa gift certificate
Other gestures to consider:
Bake her a cake or cookies
A bouquet of flowers
Clean her car inside and out
Take on the cooking for a week
Make a photo book from her Instagram or other digital photos 
A consult with a professional home organizer
Audible subscription
Write her a letter (from her kids)
A cleaning crew for a day
There are a lot of things you can think of to pamper a working mom. The list is endless when you give it a real thought.
Thoughtful gifts for working moms
Besides an experience, you can also buy something for that special mom in your life. Or when you want to get some inspiration when your teens ask you what you want yourself for Mother's Day (or your birthday or any other special occasion), I made this gift guide with all kinds of awesome gifts you can find on Etsy. 
So let's look into a few gifts a hard-working mom will be very grateful to receive. No doubt you find something to buy for your own mom, your sister, your BFF, your neighbor or for yourself!
And of course, share this list with your family and friends so they know what to buy too.
Let's dive in!
Gifts for Working Moms
A gift guide with Etsy products working moms would really appreciate.
Did you find anything you liked for yourself or that special mom in your life? I hope I inspired you and gave you an idea for a nice gift for your own mom, mother in law, your best friend, or an idea for your birthday or Mother's Day.
I will keep on adding to this list, so pin the post to your favorite Pinterest board to keep coming back to it for inspiration. Did you find something on Etsy you liked? Tell me about it in the comments and I'll add it in the gift guide here. Let's help each other out, shall we?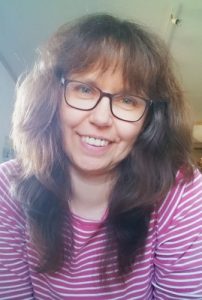 Hi, I'm your time managing and organizing best friend. I am a mom of 3 teenagers and married to my best friend.
I love to show you as a working mom myself, how to juggle your time using routines & schedules and give you time managing tips.