This post may contain affiliate links for your convenience. If you click such a link and make a purchase, I may receive a commission at no extra cost to you. As an Amazon Associate I earn from qualifying purchases. This is one way I am able to keep my blog up and running. For more information, see my disclosure policy here
We, women, we lead busy lives, right? We wear many hats. Being a mother, wife, friend, cheerleader, employee or boss, motivator, role model and more. Of course, we need time to relax. Me-time. Time to charge our batteries.
Just like you, I have a busy life too. And what I like to do is taking time for myself. I feel I need that and just an hour can be enough to really relax, wind down, and leave a busy day behind me. It helps me sleep better too.
The family relaxes
Everybody needs their own me-time. Just take a look at your family. Hubby is coming from work. The first thing he does is crashing onto the couch, maybe reading the newspaper, watching a little tv or as my man does, pick up his book and continue reading where he left off the day before.
Kids too, they come home from school and the first thing they want to do is eat a (hopefully healthy) snack and check their phones or watch Netflix or YouTube for 30 minutes or so. One of our teens, the first thing she does after coming home from school, is going upstairs to play her guitar and singing out loud. I love that sound in the afternoon.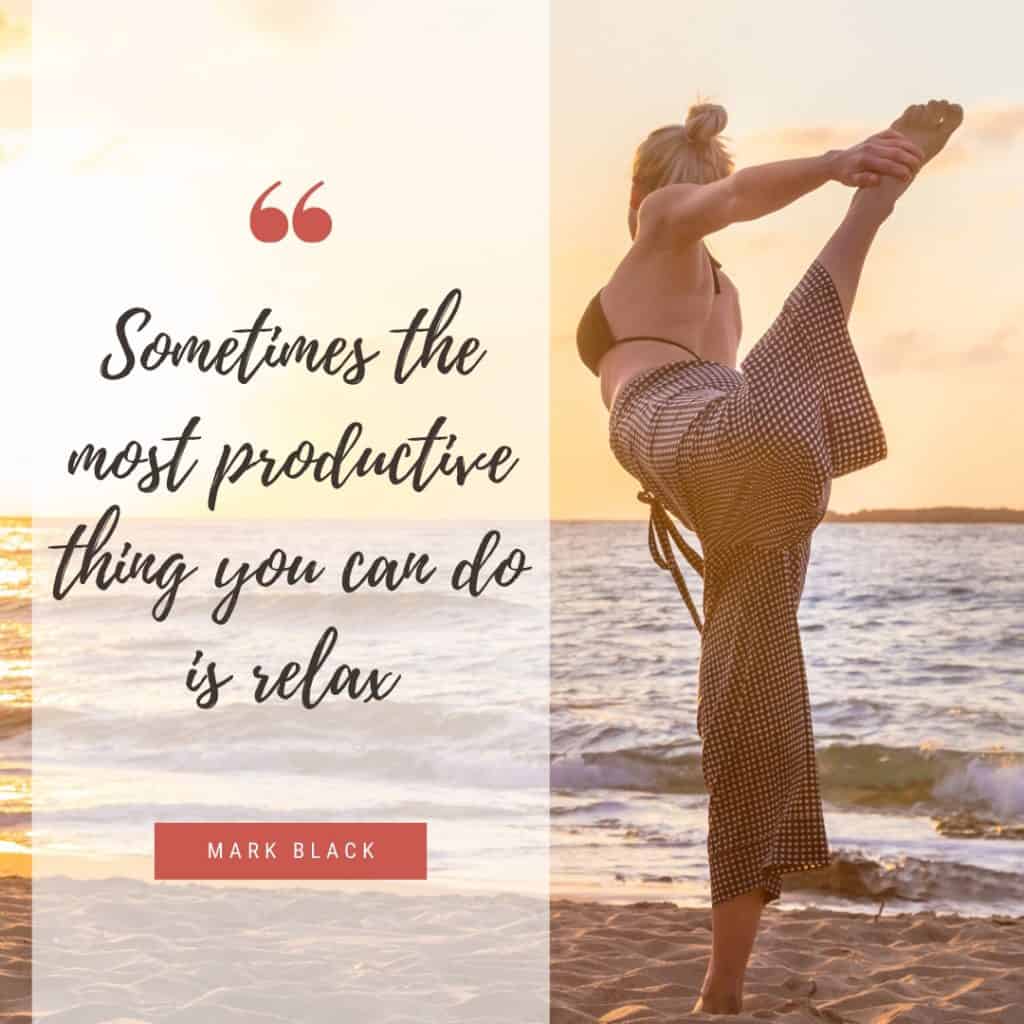 Schedule time to relax
They are releasing some steam and letting go of being on their toes the whole time. We, women, need that too. But we tend to just go on. After we are done with our job outside the home or at our home office, we step effortlessly and silently into our next role. Usually, one where we take care of someone else. Cooking dinner, helping with homework, listening to others how their days have been, right? And there is nothing wrong with that. Of course, you want to know how the days of your loved ones have been. Especially with teenagers in the house, communicating is important.
That's why we need to schedule our me-time in our daily routines. It helps a lot when you know there will be a moment in the day just for you. A moment to look forward to. Taking a break to recharge and leave everyday life behind you. Even for a moment.
Relax by being active
You can clear your head by doing something totally different than what you usually do during your day. Here are some ideas for some active me-time. It's time to relax by:
Going to the gym. Nothing better than to break out a sweat and get those muscles stretched.
Taking a long walk. You can clear your mind by going for a nice long walk. Get in touch with nature and see the little things around you. Or listen to that podcast while walking around your neighborhood.
Trying out a new recipe. There is probably a recipe you want to try and haven't gotten the time for yet. Or find something appealing and tasteful on Pinterest. I bet the family would love you for it. But do it for yourself!
Updating your (bullet) journal. This is something you can do every Sunday evening for instance. Update it for the week to come. Or write down in your journal how your day went, your thoughts, dreams, and ideas.
Practicing some yoga. Calm your mind and breath in deep. Try some easy poses in the beginning. Maybe if you make it a daily practice you feel better every day that goes by.
Calling a friend. Taking to your bestie on the phone can get your mind off things. Laughing is good relaxing therapy too.
Doing some gardening. Getting your hands dirty by planting some beautiful flowers or nice plants. It's really good for your mental health too.

Relax and take it easy
Sometimes you want to take a slower approach to get your mind off things. In other words, you just want to take it easy. Here is what you can do to slow down. Time to relax by:
Reading. Just like my husband, take a good book and immerse yourself in another world. A fantasy world. Let your mind wander and leave the daily tasks behind you for a while.
Watching your favorite program. Get your feet up, make a big cup of your favorite flavored tea and cuddle up to relax with your favorite program.
Taking a hot bath or a long shower. What is more relaxing than the warm water on your skin, right? Add some nice essential oils like lavender or chamomile and slip into your comfy pjs afterward.
Taking a nap. 20 Minutes is all you need to feel refreshed. So get comfortable, under a blanky on the couch and shut your eyes.
Drinking your favorite tea. I'm a real tea lover. I can enjoy a good cup of flavored tea. Close your eyes and let those taste buds do their work.
Listening to your favorite music. You can either retreat in your own world by using headphones. Or if you are home alone, turn up the volume and maybe have a little dance party and get a little active after all.
Getting a massage. Schedule an appointment once in a while to get your muscles some love. Or maybe your hubby would like to rub your sore feet. Relaxation guaranteed.
Treating yourself to a manicure or pedicure. What better way to pamper yourself, right? And you walk away with beautiful nails or soft feet.
Whatever you decide to do for relaxation, you need to take the time, preferably each day, to recharge. Schedule some downtime and re-load your batteries, like you would recharge your phone at the end of the day.
How do you unwind after a busy day? And do you schedule some me-time?
Wanna read some more about taking me-time and what it could do for you? Then this is the next step: What Happens When You Take Care of Yourself?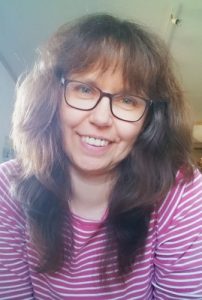 Hi, I'm your time managing and organizing best friend. I am a mom of 3 teenagers and married to my best friend.
I love to show you as a working mom myself, how to juggle your time using routines & schedules and give you time managing tips.