This post may contain affiliate links for your convenience. If you click such a link and make a purchase, I may receive a commission at no extra cost to you. As an Amazon Associate I earn from qualifying purchases. This is one way I am able to keep my blog up and running. For more information, see my disclosure policy here
Do you journal? In any way, shape or form? Maybe you already use a productivity journal?
I myself, journal by writing down every morning about the day before. What I did, my accomplishments on my blog, what I worked on, and what went on in my personal life. Every week, I recap in bullet form my achievements. At the end of the month, end of the quarter, and end of the year I do the same. From there I set my goals again.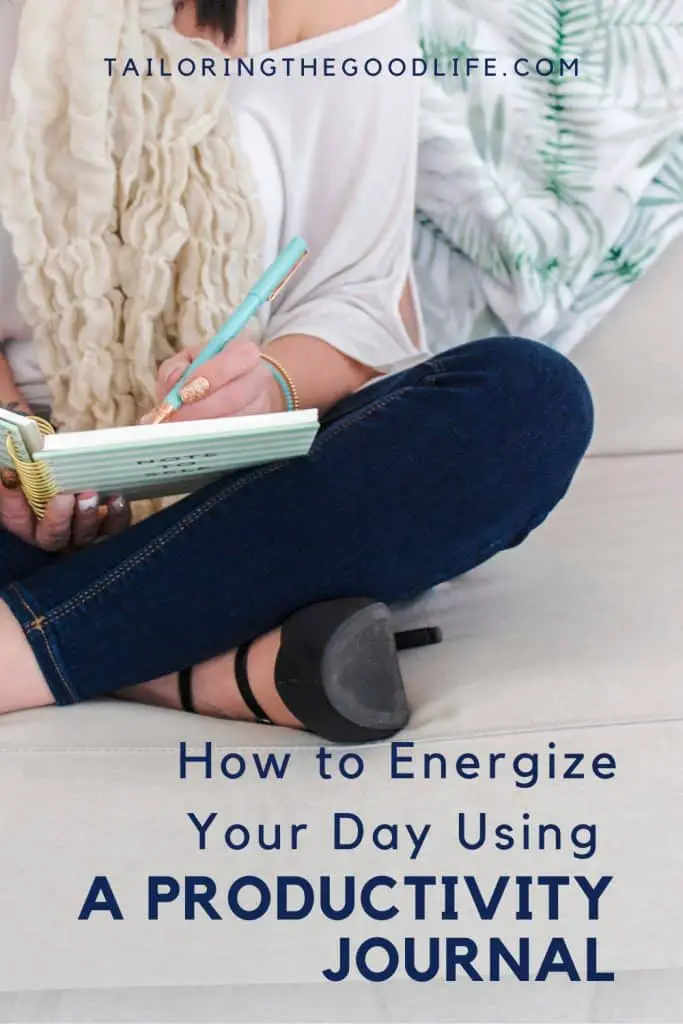 Journaling for productivity
The way I journal is a kind of productivity journal. But after looking into productivity journaling as a tool to reach your goals and work in another way, a more focused way, I really wanna try this for myself. So I'm going to set up a specific productivity journal beside my usual journal. 
Did you know that you could keep a productivity journal? It's true, journaling could up your productivity. You can learn from your actions, gain more clarity, and even become less stressed.
Let's look at this journaling for productivity a bit closer.
The difference between a diary and a productivity journal
When you start journaling, you usually start writing in a diary-kinda way, right? Maybe you've even started already when you were little. Did you too, tell your diary all that had happened that day and how you were feeling? I did. I also wrote about the dreams I had for the future. This is a typical diary.
This is all fun but it doesn't help your productivity in any way. It's nice to read back one day and see what you were dreaming about. When you don't do anything with it, the diary actually doesn't have any purpose, don't you agree? What I mean is that a diary isn't the way to get you more productive. We need to approach this in another way.
What is a productivity journal?
A productivity journal is a place where you write down your goals, achievements, reflections, and the answers to the questions you ask yourself. Writing in a productivity journal has a whole different approach. It's a working tool to get you where you wanna be. 
On a side note, you can also keep a gratitude journal, a travel journal, or a dream journal for example. I kept a pregnancy journal when I was expecting my kids. All very different kinds of journals with different purposes. Let's get back to the productivity journal.
The benefits of a productivity journal
As I said, it's fun to write in a journal and tell about your day. But when you really want to work on your goals and become more productive, you need another method, another system. 
Let's identify some of the benefits of a productivity journal first.
1. You gain clarity
When you start to journal for productivity, your intentions get more clear. The things you want to achieve will be more visible to you because you write them down. 
2. You become more focused
With your goals written down, and broken down, you become more focused on getting them achieved. You are getting specific on what to work on each day.
3. You become more productive
When you are more focused and you know what you are going to work on each day, what you want to get done, you become more productive. 
4. You minimize overwhelm
Having your goals, your focus for the day written down, so you can work on those things, minimizes the overwhelm of having everything in your head swirling around there. 
5. You reflect on your actions and progress
In the end, you want to review how you're coming along with reaching your goals. How far did you get, are you on track? How did your actions contribute to the progress you're making toward your goals? Where do you need to adjust?
6. You become a less stressed person
And this all leads to less stress at the end of the day. Do you see how it all fits together? Neat right?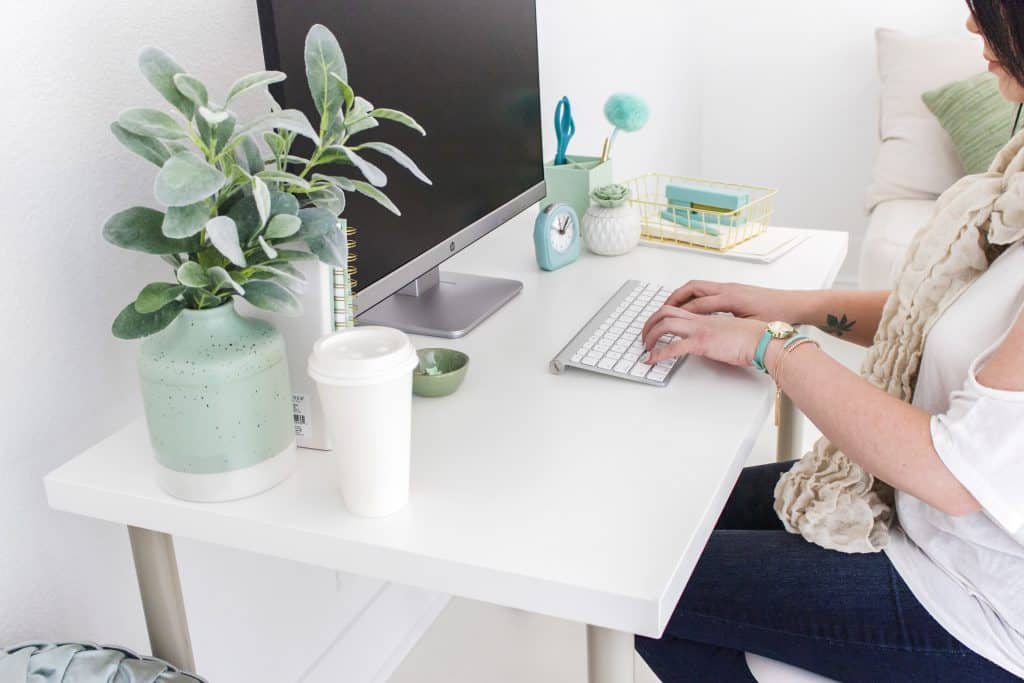 Should you write in your productivity journal every day?
This is an interesting question. I think you need to answer a different question here and with that, you get the answer to this question. What I'm talking about is, ask yourself, do you want to be productive every day? Do you wanna work on your goals every day? 
It also has to do with what your goals are, right? Are your goals work-related, you would probably wanna journal every weekday. If your goals are related to family time, you would want to journal more in the weekends. Combine the two and you'll be journaling every day of the week. 
What is better, journaling in the morning or in the evening?
Whether you journal in the morning or the evening is up to you. I have tried both. But since I am a morning person, I like to do this in the morning. 
You can also divide your topics of journaling. Maybe you want to set up your goals for the day in the morning and do some reflection on how it went in the evening. It doesn't really matter as long as it fits your routine and schedule. 
I would say, try it out and see what you like best. As I said, I like journaling in the morning. I tried doing it in the evening but I wasn't motivated and in the end, I dreaded it even. So I went back to journaling in the morning.
How to start writing a productivity journal
Now that we've looked into journaling for productivity, you're probably wondering how to get started on this thing. What should you include? You know you don't just write down your thoughts. You need more structure than that. So what are the steps to get your productivity up?
Write down your goals for the quarter or the month. This way you have them always in sight and in mind. You know every day what you are working on. 
2. Daily action steps.
What do you need to do on a daily basis to reach your goals and to make your day a successful one? Write down 1 to 3 action steps that will bring you closer to your goal(s) of the month. 
3. Include your why.
When you include why you wanna work toward this specific goal and why these are your daily action steps, you acknowledge your goals. When things you think you need to work on, don't serve your goals, they need to be set on the back burner. 
4. Reviewing.
At the end of the day (or like me, the beginning of the next day), take some time to reflect on your day. What went well? Were you able to get your daily action steps done? And if not, why, what happened? Were you distracted, was it just too much, too ambitious? What did you learn from today? You can take that with you to plan the next day accordingly.
Write down what you are grateful for. What happened that put a smile on your face? Writing down the things you are grateful for, can improve your mental health, your happiness, and in the end your productivity too. Try to focus on productivity in your productivity journal when it comes to gratitude. 
6. Your wins.
End your day by celebrating your wins. Write down what you've accomplished. Did you eat a healthy lunch? That's a win. Or maybe you were able to transfer a nice amount of money to your savings account? Another win. When you celebrate your wins, this gives you the motivation to go on, because you see the progress toward reaching your goals.
Reviewing your productivity
To really see progress, you don't want to only review your days. You also want to review your weeks, your months, your quarters, heck even your year. Especially when it takes a long time to reach your goals. 
Reviewing a longer period of time gives you insight into how your goal is coming along. Maybe you need to adjust your goal, timewise. Remember, life always can throw you some pretty nasty curveballs. 
It also gives you a clear view of all that you were able to do. Sometimes we only see and remember what we didn't come around to. That isn't very motivating. Writing down on a weekly and monthly basis, all you have achieved can be pretty encouraging to go on. Give yourself that pat on the back, you deserve it!

Different notebooks as a productivity journal
There are a lot of different kinds of notebooks you can use for your productivity journaling. You can go really fancy, but you can also just buy a regular notebook like I did. I do like the hardcover, spiral-bound ones because those are easily opened and lie flat when writing. 
When you already use a planner, you could incorporate the steps from above into that planner. 
And of course, there are special planners out there that have the layout ready for you to jump right in. It's just personal preference. So do a little investigation before you invest in a productivity journal. 
Wanna make your planner yourself? My friend Elizabeth has a great tutorial for a notebook and a fabric notebook cover. Or just make the notebook cover for a plain and ordinary planner.
I found a few great journals to get you started. Check them out see what appeals to you and what would work best for YOU!
Photo Credit: The Lamare on Etsy
A nice toned down planner to keep you focused on the task at hand. With in it, room for daily top 3, to-dos, self-care. Plus weekly and monthly reviews.
Photo Credit: Treasures Delights Etc on Etsy
Blank Notebook with a personalized touch. You can customize the book with 4 kinds of paper and 2 different cover types. A great notebook to start your productivity journal. Go check it out!
Photo Credit: Beatific Happy Planner on Etsy
A great planner for productivity with different sections to fill out every day. Customizable to fit your needs. Comes in hardcover, softcover, and spiral coil.
Templates to use when journaling for productivity
Maybe you are a bullet journaling enthusiast already and looking for some templates to use in your bullet journal. You can use all kinds of trackers to keep up with your goals. Think about a savings tracker, a weight loss tracker or a reading tracker. It all depends on what your goal is. Having a tracker for your specific goal keeps you in the loop of how you're doing with it. 
Wanna read some more about productivity? I've got you covered: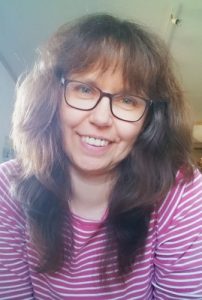 Hi, I'm your time managing and organizing best friend. I am a mom of 3 teenagers and married to my best friend.
I love to show you as a working mom myself, how to juggle your time using routines & schedules and give you time managing tips.