This post may contain affiliate links for your convenience. If you click such a link and make a purchase, I may receive a commission at no extra cost to you. As an Amazon Associate I earn from qualifying purchases. This is one way I am able to keep my blog up and running. For more information, see my disclosure policy here
Being a busy woman, chances are that you have almost no time to eat. Or you don't take the time to eat. Let alone eat a healthy meal, right? We have a lot of other things to keep track of and things we need to do. And all of a sudden it's dinner time. But you have no time to cook a healthy meal. Now what?
To be productive, you need to be on your best. That means you need to make healthy choices. Not only regarding your sleep and exercise but surely regarding your eating as well. A healthy meal gives us the energy we need throughout the day. Plus you want your family to eat healthy too, right? You need to make time to eat.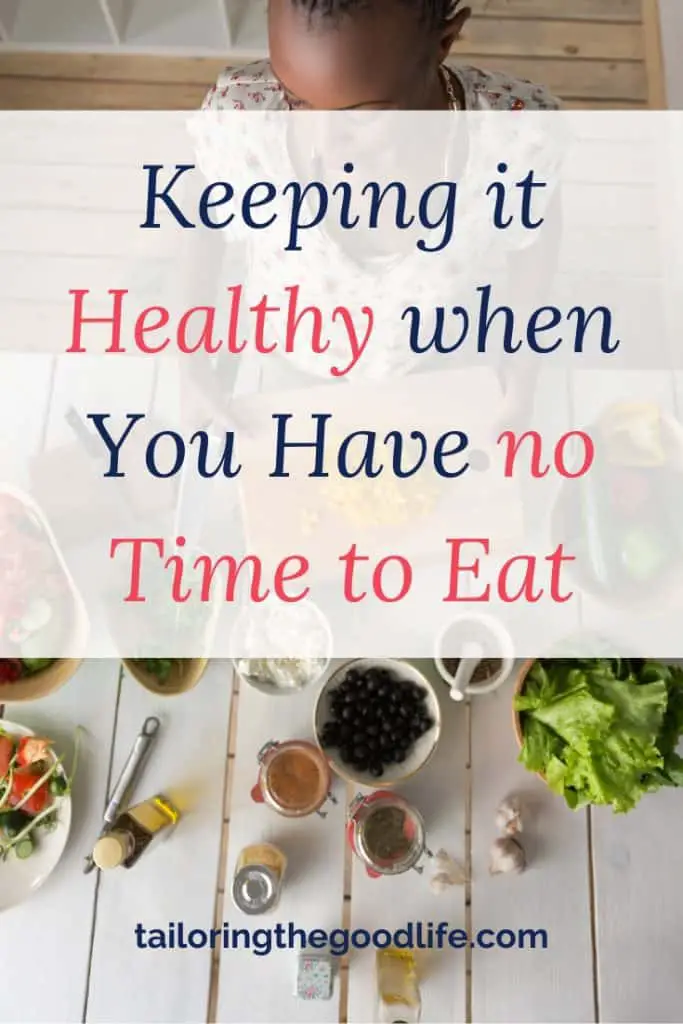 How to make time to eat
There are a bunch of things you can do to make sure you get the nutrition your body needs to make it through the day. Let's look at a couple of them.
Meal prepping 
To avoid the stress of needing to cook just before dinner time, you can prepare your meals in advance. That way you don't need as much time at that moment to prepare a healthy meal for your family. Keep reading for more on this topic…
12pcs Cooking Utensils Set with Wooden Handle
Cook for 2 days ahead
When you know you have a busy day ahead of you, you can make extra for that day, so cooking will be easier. Whenever I know that I will run late because of an appointment or I will be home late in the afternoon for whatever reason, I make a bigger meal the day before that we can eat for 2 days. It's not ideal, but it's better than the alternative.
Fullstar (14 Pack) Food Storage Containers with Lids
Put it on the calendar 
This may sound strange but schedule your meals. By putting eating healthy on the calendar, you set aside time to eat. Make sure you include the time to prepare for your meals as well. You put your restaurant outings on the calendar too, right? So why not try it with the meals you enjoy at home?
Erin Condren – Monthly Planners
Make your meal for on the go
When you really can't be home for dinner, you can always make a meal to take with you. That way you can make a healthy choice before resorting to a drive-through meal or a pizza. 
Edtsy Bento box for kids and adults - Leakproof lunchbox with utensils, dividers - Lunch Solution Offers Durable, Leak-Proof, On-the-Go Meal and Snack Packing
Challenges for eating healthy
As you probably know, there are quite a few challenges when it comes to eating healthy. It's not always having no time to eat.  You need to source for healthy recipes, make time to go shopping for ingredients, and actually prepare the meal. 
To save you valuable time, there is a solution for this: meal box subscriptions. Sure it costs a bit more money, but you get that back in time-saved. Another plus on meal boxes is, you get what you need for the recipes included, so no extra ingredients that could go to waste. This saves you money but also time to go through your fridge every so often.
Healthy recipes to get you started
Is a meal box subscription not the answer you're looking for, and you rather look for your own recipes, then why not give the following ones a chance to end up on your meal plan? 
All these ladies have delicious recipes for all kinds of meals. Go check them out.
If there is a recipe that you would like to try, please pin it from that blogger's site. Give them some well-deserved love. Thank you!
Meal prepping
Aren't all those meals looking delicious? Now what you can do to keep eating healthy and try out all of this yummy-ness, is making a meal plan. That way you know what ingredients to buy when you have the time to go grocery shopping. Another tip is buying ingredients that are already chopped. It saves time when preparing your meals. 
Weekly Meal Planning Bundle- includes a weekly meal planner pad and a grocery list pad. (Save 20% buying the bundle!)
By having a meal plan for the week, you know what's for dinner, so you don't need to find something by the time everyone is hungry. The first man home can start dinner already so that everyone can dig in when they come home. 
My friend Taran from Undomestic Mom has this wonderful article where you can find out more about proper meal prepping. 
Give these tips and recipes a try and find out it's not that difficult to keeping it healthy when you "have no time to eat".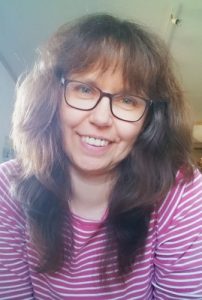 Hi, I'm your time managing and organizing best friend. I am a mom of 3 teenagers and married to my best friend.
I love to show you as a working mom myself, how to juggle your time using routines & schedules and give you time managing tips.