This post may contain affiliate links for your convenience. If you click such a link and make a purchase, I may receive a commission at no extra cost to you. As an Amazon Associate I earn from qualifying purchases. This is one way I am able to keep my blog up and running. For more information, see my disclosure policy here
You wake up after a rocky night, with a bad dream, and several bathroom visits. Those multiple cups of tea from last night were simply too much. You get out of bed, stumble, and bump your toe to the bed. You forgot to charge your phone last night, so it's almost out of battery. Oh man, this is gonna be a tough day, starting out like this.
We've all been there, right? And there is nothing to be ashamed for. We all have days that start out tough. Nobody always wakes up cheerful and in a good mood. I know I have my fair share of tough days. It's how you deal with it. Because you don't want to let it get to you too much. 
Where did this tough day come from?
Some days just start out badly. But it also is possible that you yourself had anything to do with a day going south. Maybe you didn't plan your day all too well. Or you just derailed from your schedule. Try to find out why you're having a tough day. That makes it already easier to accept you're having one. 
Let's say you planned your day and you wasted some of your time surfing on Facebook. In the end, this could get you in a bad mood and you feel this is going to be a tough day. Getting back to your original schedule can be a challenge, but it's best to acknowledge the fact that that hour is gone and you get back to work. The day isn't over until it's over, right?
You wanna turn that tough day around as quickly as possible. No need for more negative experiences, that make this day one that you would rather skip altogether. 
10 Ideas to turn your tough day around
Let's turn this hopeless and tough day into an amazing one. What can we do to make that happen?
Go for a walk
Going outside always helps me get things into perspective somehow. Being outdoors and walking my puppy is a great way to get into a better mood. Once you're in a better mood, things are starting to look bright again. 
Dance dance dance
Always a mood booster: music and dancing! I love to turn up the volume and dance my heart out. It's good for your mood, but also for your physical and mental health. So crack up the volume and let's get dancing, shall we?
Chocolate and baking
Eating something good and tasteful betters my mood. What about yours? Whether it's a few pieces of chocolate, which improves your mood (and yes there are studies that confirm that) or you bake something yourself, it doesn't matter. Although the smell of freshly baked goodies throughout the house is a boost in my book.
Talk to a friend
Having a good friend listen to you can be just what you need. Sometimes they put everything into perspective for you and lift you up with their responses. 
Journal your feelings
Don't wanna talk about it but want to get it off your chest? Write it down in your journal. Release all your thoughts and put them into writing. Just write and don't look back. There is no need to edit or your words being grammatically correct at this moment. Just write and feel better.
Take a nap
Sometimes you just wanna curl up in bed again and close your eyes. There is nothing wrong with this and maybe it is just what you need. But don't stay in bed for the whole day. You need to get up and face the day at some point. However, taking a short nap can get you refreshed and face up the rest of the day.
Household chores
Literally moving around and doing some household chores are a great way to shift your mood and turn that tough day into a good one. Your house gets a good clean-up and that always is a mood booster, right? 
Gardening
Something that is also very therapeutic is gardening. Getting your hands in the dirt, makes you get back to basics and you are taking care of your plants and flowers. 
Watch a comedy
Sometimes you just need to curl up on the couch. Why not watch a comedy or some other funny program. Find something uplifting and light that will make you laugh. You could also go to a fun show at the theatre. Take along a friend and make this initially tough day, a day to remember.
Help someone else
What gives you a better feeling than helping out someone else? It's a win-win situation, really. It could be buying someone a cup of coffee or help them with a project. Volunteering is also a great way to turn a tough day around. For you and your fellow human beings. 

These are 10 ways you can turn a tough day around into an amazing one. And admittedly, sometimes you just need to get that negative energy out. Just take a pillow, give it a good punch or scream in it. That surely gets it out!
I hope you have an amazing day today!
Other posts that could help you with your tough day: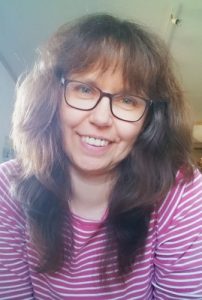 Hi, I'm your time managing and organizing best friend. I am a mom of 3 teenagers and married to my best friend.
I love to show you as a working mom myself, how to juggle your time using routines & schedules and give you time managing tips.