This post may contain affiliate links for your convenience. If you click such a link and make a purchase, I may receive a commission at no extra cost to you. As an Amazon Associate I earn from qualifying purchases. This is one way I am able to keep my blog up and running. For more information, see my disclosure policy here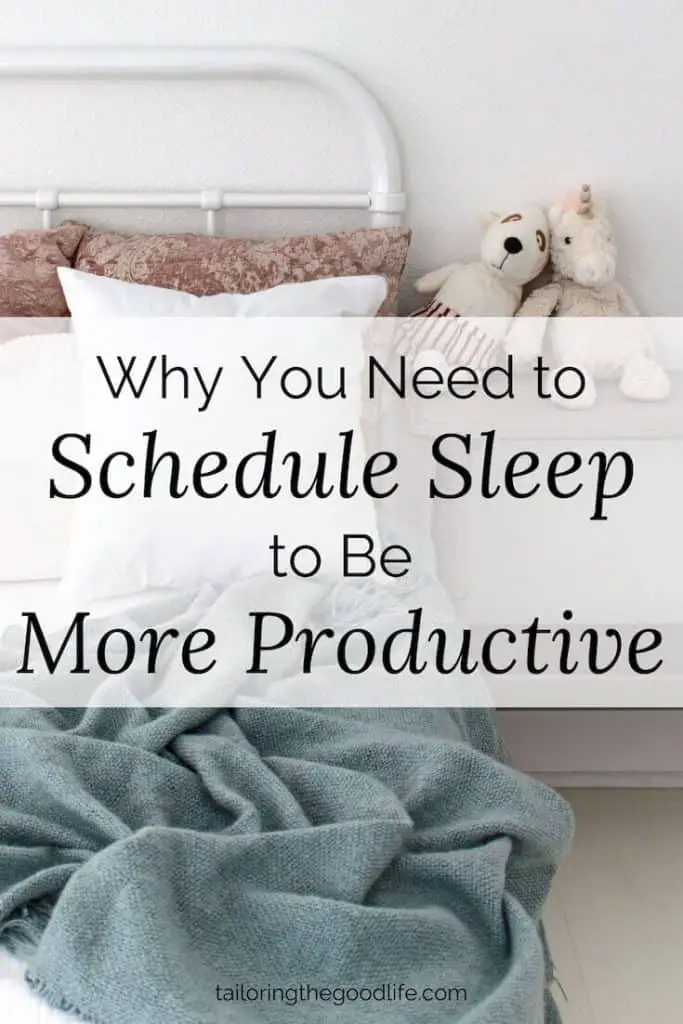 Are you a night owl? Maybe you're an early bird, that stays up to get the last things on your to do list for today done. And how do you feel the next morning? Probably tired, a bit grumpy, and in need of coffee to get you going.
A lack of sleep
I hate those mornings. Sometimes I stay up late beyond my usual bedtime to finish up a task or even to watch the end of that movie. But I always regret it the next day, cause I wake up early in the morning, at 6 am no matter how late I went to bed. And I always think by myself, was it worth it? Staying up late and watching that movie? Those always end the same, right?
And that's not the only thing. It always affects my whole day. It messes with my productivity big time. I'm much slower throughout the day and feel disappointed with myself for not being able to get things done from my to-do list because of fatigue.
Benefits of getting enough sleep
So there are a lot of advantages to getting a good night's sleep. Especially for productivity and getting the things on your to-do list done. Let's see what those are.
You're rested
When you wake up rested, you have more energy to tackle your day ahead. And that improves your mood. Not only toward yourself, but it's much more pleasant for others to interact with you. No one wants to hang out with a grumpy person.
More productive
Do you ever feel ready to take on the day when you have had a good night's sleep? With all that drive, you are bound to be more productive. Especially when you planned your day the evening before. You're ready to get going right away.
Improves your memory
When you sleep, you are processing everything that happened the day before. That takes time, right? I sometimes dream about things that happened. Or I "go through" the things I learned that day. You will remember the things that count. And when your memory gets better, you are or you get more productive.
A better health
Your body recovers from the day when you sleep. There are a lot of studies that prove that sleep is good for your heart, your libido, and your skin, to name a few. Think about the beauty sleep. But also your immune system benefits from enough sleep. You know you always sleep more when you're sick? That's your body recovering too.
What can you do to sleep better?
We all want to be healthy, happy, and more productive, am I right? So it's important to have a good night's sleep. How can we achieve that?
1. Reduce napping
Sometimes when I'm tired, I take a power nap during the afternoon. It can really boost my productivity. But be aware not to sleep any longer than 20 to 30 minutes at a time. Otherwise you go into deep sleep (you know, the stages of sleep) and you feel more tired than before your power nap. I usually set my alarm before closing my eyes. Try it, you really feel energized.
But also be sure to not take too many power naps. It can disrupt your sleep at night. And that's never a good thing, especially for productivity again.
2. Go to bed at the same time
Set an alarm and try to go to bed at the same time. No matter what day it is, Monday, Thursday, or Saturday. When you turn in and kill the lights at, let's say 10.30 pm every evening, you teach your body it's time to rest. And therefor you sleep better. Which again is helpful in being productive the next day.
3. Set up an evening routine
To help you go to bed at a specific time, it's recommendable to set up an evening routine. I go through the same "tasks" each night and it helps me to relax and prepare to turn in.
4. Go outside
No, I don't mean taking a nightly stroll, but instead breathing in some fresh air during the day. It's like the power nap. You get clarity into your head which helps with falling asleep, and you don't have trouble sleeping through the night.
5. Don't hit the snooze button
Imagine, your alarm goes off, you wake up, what do you think or how do you feel? "Oh my gosh, is it morning already?", am I right? What is your next move? Snooze!
Did you know that's not the brightest of moves? You get more annoyed with every hit on the snooze button. And that is not a good start of the day.
But to be honest, I get it, I do it too. However, I found a happy medium. I allow myself 2 snoozes with a 5 minutes interval. After the initial wake up call, I turn on my lights. I found that is the perfect way for me to wake up and go out of bed.
To help you get even more productive throughout your days, I made a questionnaire for you to check whether you are optimized in every single point.
You can find it in the Resource Library. If you don't have the key yet, fill in the form below and I will send it to you.
Your sleep and your productivity
To be (more) productive, you need your energy to be at a good level, agreed? And when you don't sleep well or you're having trouble sleeping, your energy level goes down. When you don't have enough energy during the day, you simply don't get tired enough or tired in the right way, to fall asleep and sleep through the night. You wake up tired again…
You see this downward spiral? Definitely not good for your productivity. So it is important for your productivity to have a fresh start of your day. You can accomplish that with a good night's sleep.
Let's recap
To get a good night's sleep and be more productive:
reduce your naps
go to bed at the same time
set up an evening routine
go outside during the day
don't hit the snooze button or be intentional about it
The benefits are:
you feel rested
improving your memory
a better health
and most importantly it increases your productivity.
I love it when I wake up energized. By the time it's noon, I already have checked off so much. An amazing feeling!
How do you sleep at night? Ask yourself what you can do about your sleeping pattern, so you too can boost your productivity during the day.
Other posts you might enjoy: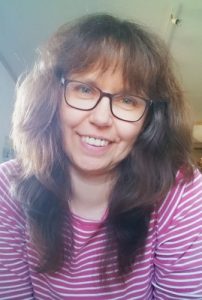 Hi, I'm your time managing and organizing best friend. I am a mom of 3 teenagers and married to my best friend.
As a working mom myself, I love to show you how to juggle your time using routines & schedules and give you time managing tips.