This post may contain affiliate links for your convenience. If you click such a link and make a purchase, I may receive a commission at no extra cost to you. As an Amazon Associate I earn from qualifying purchases. This is one way I am able to keep my blog up and running. For more information, see my disclosure policy here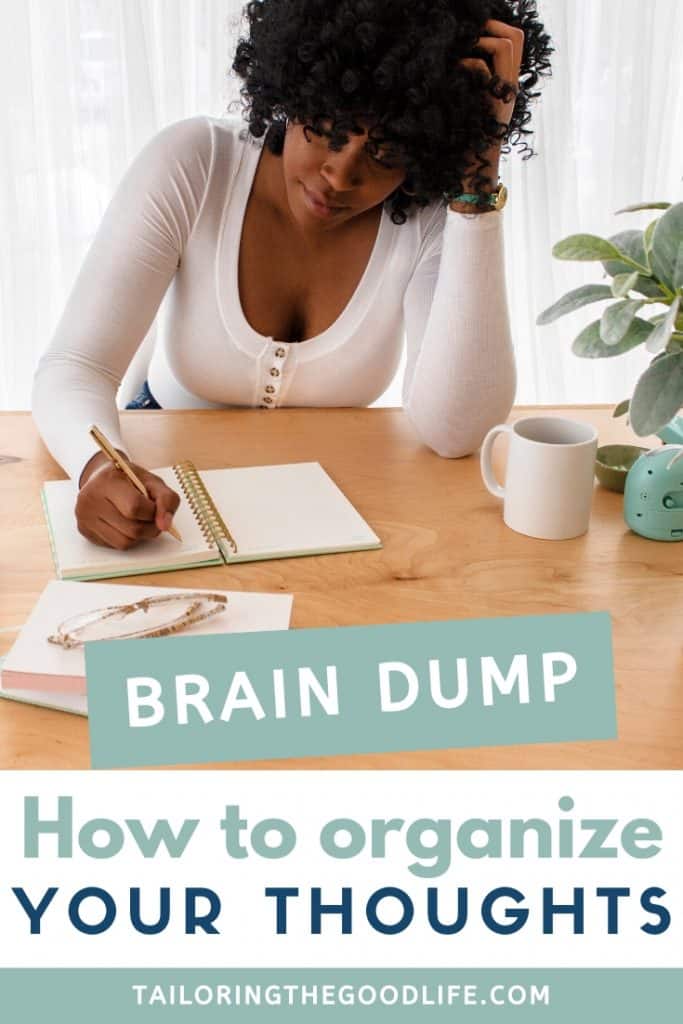 Do you know what is detrimental to your focus? All those thoughts running through your mind. You know, when at one moment you think, "I need to remember to buy a gift for Alice's birthday next Friday" and the next you're thinking "I have to make sure to make a dentist appointment for Ryan". Just so many thoughts!
And you know what? I bet you forget one or two things along the way. The thought of that alone can make you feel stressed out and worried. And in the meantime, you lose your focus on what you need to be doing. It's like David Allen said: "Your brain is a tool, not a storage device".
What is a brain dump?
What you need to do is get those thoughts out of your head. You need to do a brain dump. When you keep everything you want and need to remember in your mind, you are bound to get overwhelmed by everything floating around there in those gray cells of yours. 
So what is a brain dump initially? It's actually very straight forward: dumping everything in your brain onto paper. Getting everything out of your mind, you get to feel lighter, more relaxed, and in the end more focused on the task at hand. 
The difference with a to-do list
I can hear you thinking "I already do that when I make my to-do lists". But there is a difference between a to-do list and a brain dump. Let me explain. 
A to-do list is a curated list with all the things you need to do possibly before a certain deadline. The difference with a brain dump is that a brain dump is a random list with everything you thought of that needs to get done or remembered. Usually, a brain dump doesn't have deadlines. It's just a list of things that pop into your mind. Making a to-do list is the next step.
While you have to-do lists for your work, your daily and weekly tasks for cleaning the house, and possibly a projects list, a brain dump has all these things on one big list. 
You see, a brain dump is something totally different than a to-do list.
The perfect time for a brain dump
There isn't a "perfect" time for a brain dump, but there are a few circumstances that initiate one. 
When you get overwhelmed with everything you need to remember and your mind goes to overload
When you notice you are procrastinating tasks 
A change in your schedule or routine because of a vacation, needing some medical procedure, or going on a business trip can throw you off. 
Just before you enter a busy time of the year or season. Think about when school starts again, after summer vacation or just before Christmas
When you feel unorganized somehow because your house is a mess or bad habits are getting in your way
When you haven't taken care of yourself lately and you feel frazzled by it all
And I bet you can think of a few more.
You can also make it a habit and do a brain dump every Sunday evening, just before the new week starts. Or as a daily practice even. 
How to do a brain dump
Doing a brain dump isn't that difficult, but you wanna keep a few things in mind. 
When you are comfortable, just start. Let those things on your mind out and put it on your brain dump list. And remember, it doesn't have to be tasks you need to do. It could be wishes, ideas, goals, or ambitions. 
The next step
After you made your brain dump list, let it be for the moment. Chances are more things come up that you wanna put on this list too. 
When you are happy with your list and you feel like a weight has lifted from your shoulders (which is a good indicator you are ready with your brain dump), go over your list and see what items you can add to your calendar. Now you can make your to-do lists. I'm not going into that here, I wrote an article about to-do lists. So go check that out.
Why does a brain dump work so well?
When you aren't used to doing brain dumps, I guess you are wondering why this exercise works. Maybe you're thinking it is a waste of your time and you can just go straight ahead and make your to-do lists. What would happen if you don't do a brain dump and go right to making to-do lists? 
When you're making a to-do list you are in a different state of mind. You are already organizing your tasks and this takes up brain space too. You don't want to organize your tasks in your mind, you want to organize them on paper. 
Plus there are always thoughts that don't fit on your to-do lists but go better on your calendar. Like buying that gift for your friend Alice or making a dentist appointment for your son Ryan. And there is something to say for seeing your thoughts in writing. It gives you brain space to let more ideas in and to focus on the project you are working on.
What do you need to get started?
To really get the benefits of a brain dump you need a few things to get started. Try out a few and see what you like best.
A quiet place to think and let your thoughts run free
A relaxed state of mind to let it all flow better
Pen and paper

Your notebook or
Your bullet journal or
And a nice comfortable pen to write with

A voice recording app 
A Word or Google Doc
Making brain dumping a habit
Doing a brain dump on a regular basis is a good habit to have. It helps you to keep focused and productive. Try brain dumping every Sunday evening or every evening before turning in. It will make you even sleep better, so great as a piece of self-care. Don't wait for overwhelm to sneak in but stay motivated with everything you wanna do by doing a brain dump regularly.
Good luck!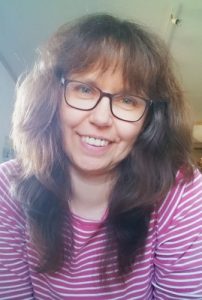 Hi, I'm your time managing and organizing best friend. I am a mom of 3 teenagers and married to my best friend.
I love to show you as a working mom myself, how to juggle your time using routines & schedules and give you time managing tips.