This post may contain affiliate links for your convenience. If you click such a link and make a purchase, I may receive a commission at no extra cost to you. As an Amazon Associate I earn from qualifying purchases. This is one way I am able to keep my blog up and running. For more information, see my disclosure policy here
Time efficiency isn't always an easy task. We want to use our time wisely and to the fullest. That's why we tend to overload our days with all kinds of tasks and chores from our to-do lists.
But it's not always the greatest idea to just fill our schedules without thinking things through.
I have always been someone who needs to have a routine. That's how I function best. Even in the days before I learned about goal setting, morning routines, and evening routines. I tried to manage my time to the best of my ability. Although, I didn't think of it as managing my time. That term belonged to businesses, the office, and the workplace.
But you know what? As a mom, you are the CEO of your family. In fact, you're also the COO, and probably the CFO. Have you thought about that? So no doubt, you need to be efficient with your time, right? Like a real manager.
6 Steps to be more time efficient
Step 1. You need direction
You need to know where you are going, to know what steps to take to get you there.
What I mean here is, when you set goals and work out the steps you need to take to reach those goals, only then you can prioritize where to spend your precious time. And make the most of your time.
Step 2. What is going to move the ball forward?
Ask yourself what you can do, right now, that will get things going. Which tasks can you do, in this very moment, that bring you closer to where you wanna be?
And don't just think big. For example, think about using those 10 minutes you have, before you need to pick up the kids. What can you do in those 10 minutes? Maybe fold some laundry or pick up around the house? Those smaller tasks are helping in getting a cleaner and tidier house, something you can enjoy later in the day.
Step 3. Which tasks are the best use of my time?
In determining what to do at what given time, you need to know what your priorities are. You just can't do everything at the same time, so you begin with your most important tasks.
Step 4. Know what your strengths are
Of course, you can (try to) do it all yourself, but you need to ask yourself if that's wise. In some cases, it's more efficient to delegate the job or the task at hand. Other people are trained or better equipped. The task is done quicker and it saves time. Especially, when it's a one time job.
But even when it's a recurring task. Does it have to be done by you? Delegating tasks is all about knowing where your strengths are.
OK, sometimes you choose to take the time to learn how a job has to be done. But only when it's going to benefit you in the future, it's an efficient use of your time.
Step 5. Get into the right mindset
When you want to achieve your goal or even check off every task on your to-do list for today, you need to have the right mindset.
A lot has to do with the next 4 conditions to get into the mindset to manage your time best:
Your workspace
Choose a place where that task is best carried out. A silly example, you're not going to chop your vegetables and prep your meals in the living room, right? You would need to go back and forth to the kitchen, which is a big time suck. So think about where to best work on your specific tasks.

Your power-hours
Everyone has a certain period during the day where they are most productive. It has something to do with being an early bird or a night owl. It doesn't really matter as long as you know when your power-hour(s) are during the day. That's when you plan your most challenging tasks and you tend to use your time efficiently.

Your priorities
When you know what the priorities are for today, that's when you know you're handling your time well. Always know your most important tasks to work on first.

Your purpose
Knowing your purpose, why you do the things you do, can give you energy and that kick in the b. Tasks are done with more focus and usually in a shorter time-frame.
Step 6. Plan your tasks ahead of time
This is actually a no-brainer, don't you agree? If you want to be more efficient with your time, you need to plan ahead.
So let's recap what we talked about:
you need direction
you need to know what is going to move the ball forward
determine what task is the best use of your time, right now
know what your strengths are
get into the right mindset
plan your tasks ahead of time
When you get these steps under control, you will be more efficient with your time.
If you like this post and want to read it again sometime, pin it on Pinterest. That is also a great way to spread this article and help others find it and benefit from it. Thank you, I really appreciate it!
Other posts you would like to read: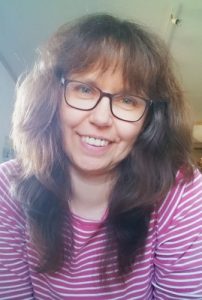 Hi, I'm your time managing and organizing best friend. I am a mom of 3 teenagers and married to my best friend.
I love to show you as a working mom myself, how to juggle your time using routines & schedules and give you time managing tips.